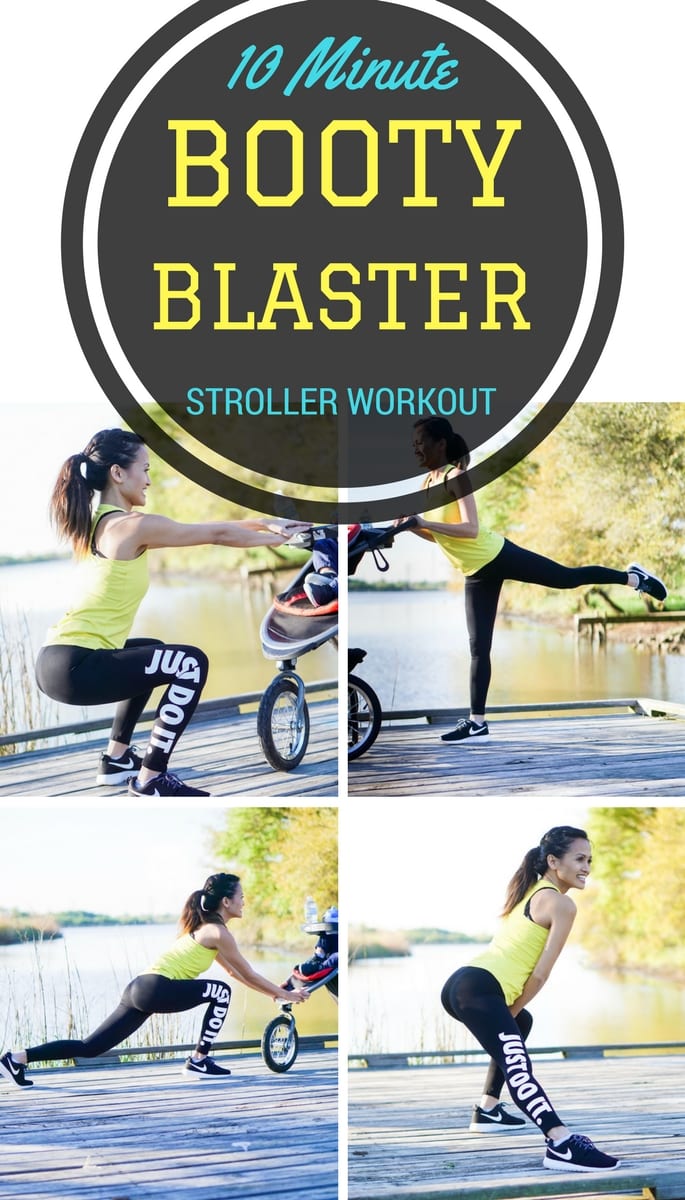 Happy workout Wednesday!
Hey guys, so I am super excited to bring you this short but very intense 10 minute booty blaster stroller workout video. For the moms who hate going to the gym, has a little one that is not quite old enough for the gym daycare, or just wants a fun workout alternative to do with their kiddo,  here is a great stroller workout you can do to help target those glutes. This 10 minute workout is a great workout that can be done by anyone just starting out, or if you are advance you can add resistance by adding a resistant band or body weights. Check out my 10 Minute Booty Blaster Stroller Workout below.  You can sign up here to get the PDF printable of this workout!
10 Minute BOOTY BLASTER Stroller Workout
1 MINUTE BODY SQUATS
40 SEC REST
1 MINUTE SQUAT JUMPS
40 SEC REST
1 MINUTE SPLIT SQUAT TO LEG RAISES
(30 SEC EACH LEG)
40 SEC REST
1 MINUTE MOUNTAIN CLIMBERS
40 SEC REST
1 MINUTE CROSS OVER SIDE LUNGES
40 SEC REST
1 MINUTE LEG RAISES
(30 SEC EACH LEG)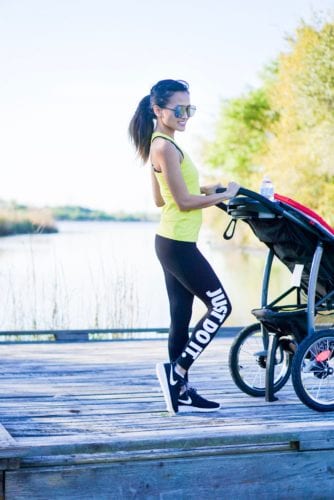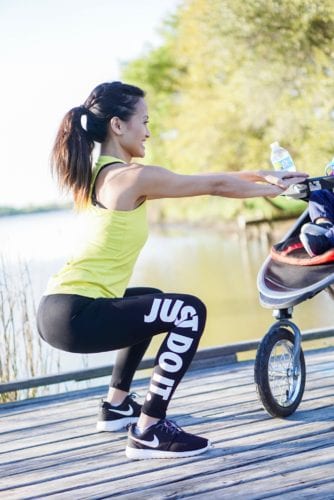 EXERCISE TIP:
Hey guys my number one tip for doing these workouts effectively is always keep your head up, shoulders back, and chest out for proper form. It will keep you from leaning over and loosing your squat/lung form. Also make sure to breath in as you go up, and exhale as you go down for every rep. The goal is not how fast you can go but rather how many controlled and focused reps you can do for each exercise.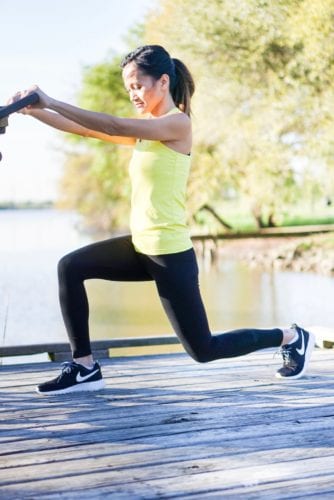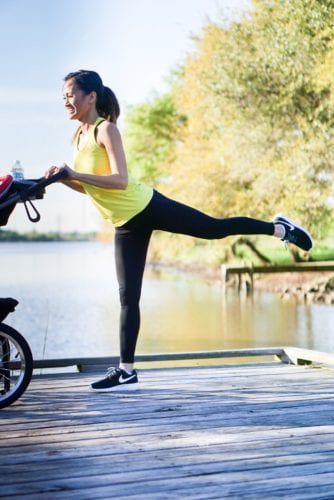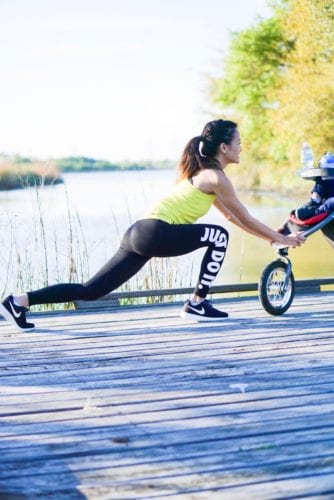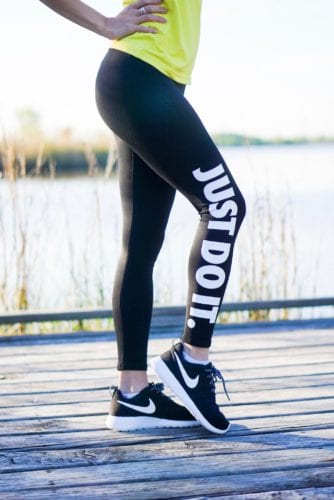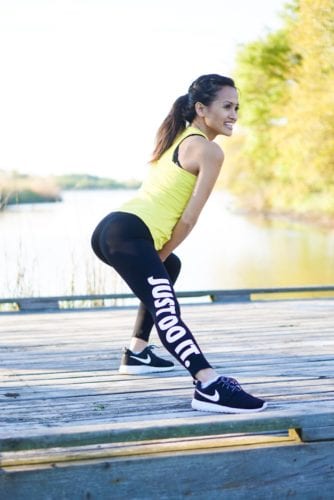 SHOP THIS LOOK:

I hope you enjoyed this 10 Minute Booty Blaster Stroller workout video! Make sure you are subscribed on my Fitness Instagram,  Facebook page and Youtube channel for more. For the printable for this workout make sure you sign up here!
P.S. Subscribe for weekly newsletters so you never miss out on a single post!