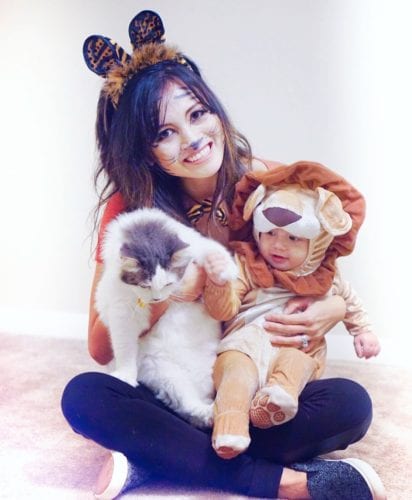 Can you believe it Halloween is just around the corner? Now that I am a mom, Halloween has become one of my favorite holidays of the year. I love dressing up with my little man and stock piling on candy for a year. My kid may not be old enough to eat candy yet, but this mama can sure fill up lol.  This weekend Jayden and I have several Halloween parties and activities to go to, and we are so excited to dress up for everyone of them. It can get expensive dressing for two, and if you are a mom like me, you might have procrastinated when it comes to getting your costume. But luckily with the help of some amazing bloggers I've rounded up the best last minute DIY costumes for Halloween. Check them out below!
Mommy and Me Costume Ideas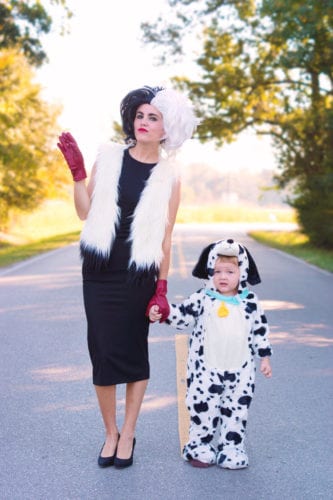 I love these ideas from Brittany and her adorable son Bear from Hello Honey Blog. She always blows me away with her mommy and me outfit ideas! Check out her 101 Dalmations Mommy and Me outfit and her most recent Little Red Riding Hood and the Big Bad Wolf here.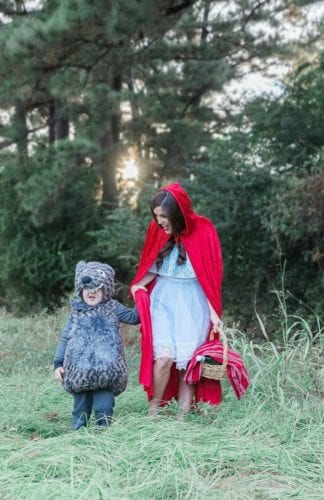 Squad Goals 
The best costume idea for you and your girl friends!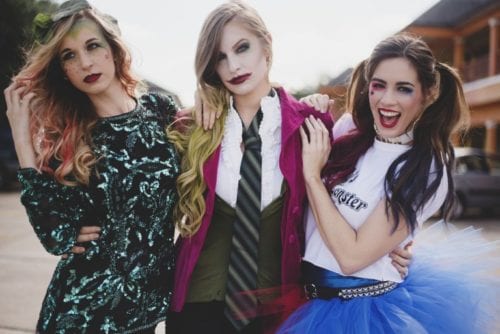 Hilary and her blogger babes kill it in this DC comics themed DIY costume for Halloween. Check out this post here.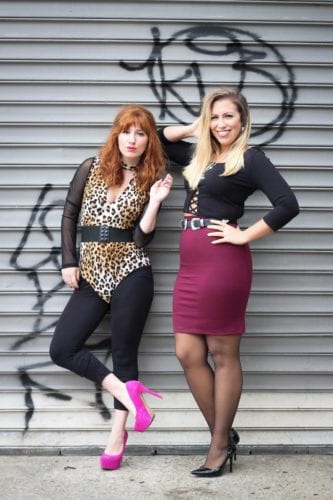 Megan and Jackie make you want to be their best friends with these BFF inspired look for Halloween. I mean seriously can these ladies get any cuter. Check out their bestie inspired costume idea here and here.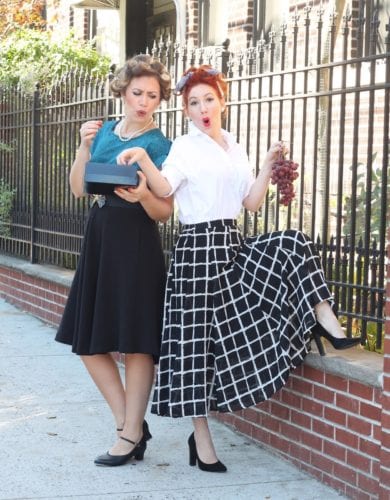 Utah bloggers team up for this sweet collaboration with Shabby Apple. Check out this look here.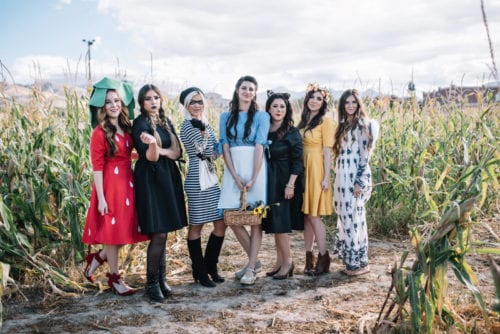 Easy Halloween Make Up Idea Tutorials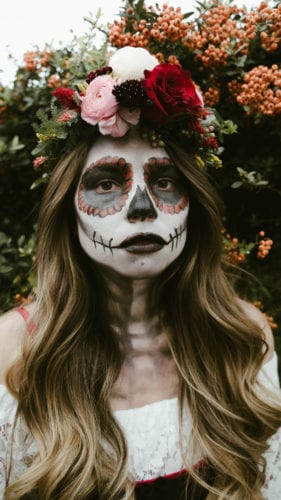 How beautiful is this Day of the Dead inspired make up by Lauryncakes?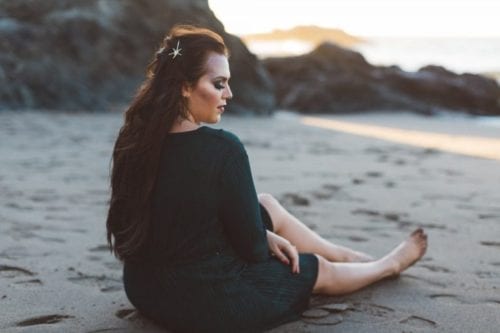 Sarah from Sassy Red Lipstick shows us how to do this gorgeous mermaid look for Halloween.
Arielle and her girl friend show us how to recreate this sexy vampire tutorial in this video.
Ashley breaks it down in this years most popular DC inspired Harley Quinn makeup tutorial.
Couples themed DIY Costumes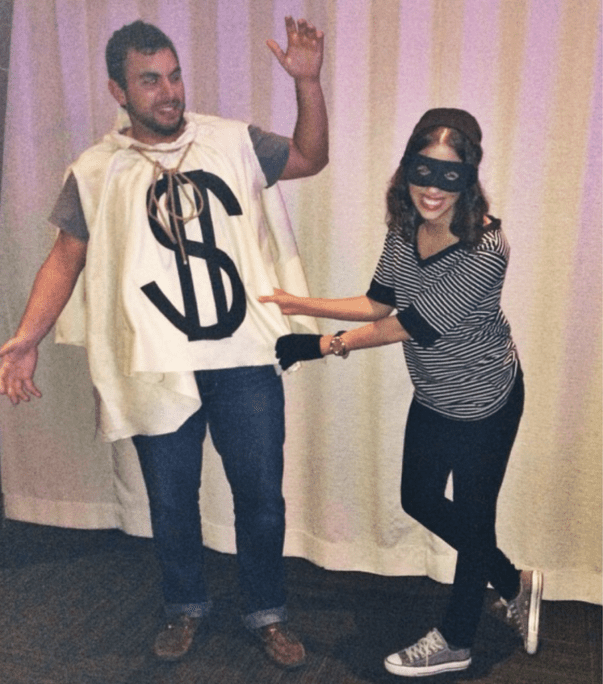 Dede from Dress up Buttercup nails it on the head with some fun couple costume ideas with her hubby.
DIY Halloween Costumes Straight From Your Closet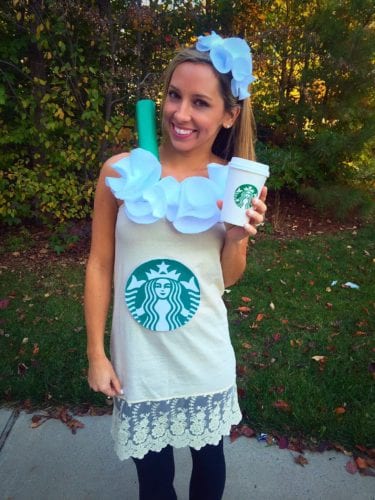 Who doesn't love Starbucks? Now you can be your all time favorite Frappuccino using a simple slip dress in this adorable DIY costume by According to Blaire.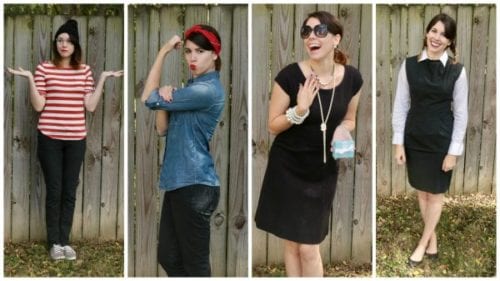 Greta Hollar makes it look so easy with these 4 last minute DIY costume ideas.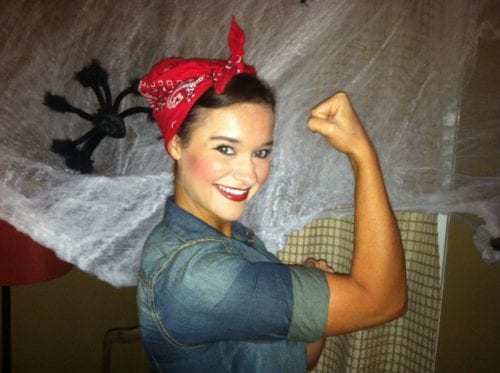 Emily from My Life Well Loved shows you how to represent girl power in this fun Rosie the Riveter DIY costume.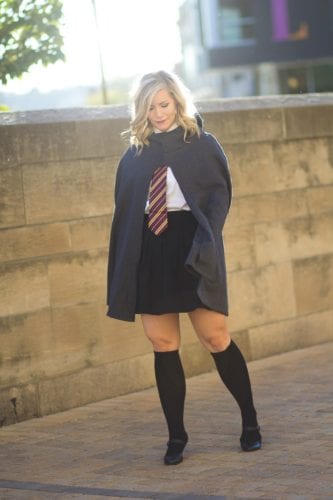 Any Harry Potter Fans out there? Check out this DIY costume with Ashley at Afternoon Espresso!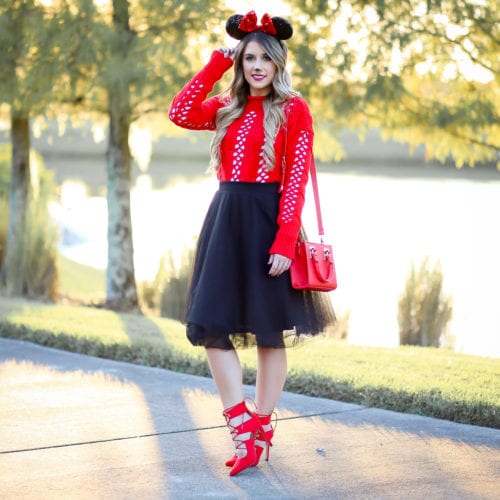 I love Laura's Minnie Mouse DIY Costume for Halloween. She also shares four different DIY costumes in Styled Adventures.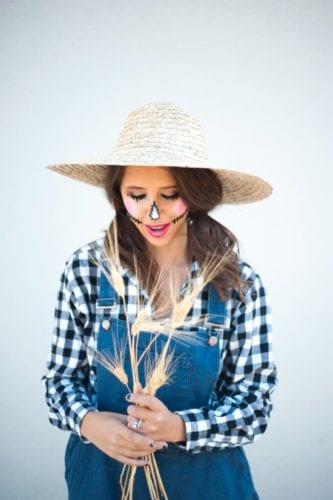 How cute is this little scarecrow? Dede shows you with a little make up and pairing up some of your favorite pieces how you can recreate this look here.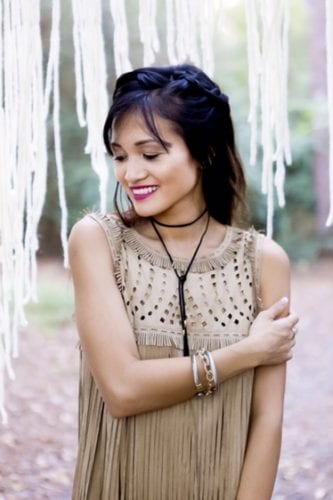 I had this photo shoot done by  C.Wright Photography with the Cultivate Project. This Chelsea and Violet Suede dress is perfect for a Pocahontas themed costume.
SIGN UP FOR LIKETOKNOW.IT TO SHOP THIS LOOK:
I hope you enjoyed these fun DIY costumes for Halloween as much as I did! These blogger babes are so creative when it comes to things like this and I love being able to show you all these amazing looks from them. What are your plans for Halloween? Can you guess what Jayden and I will be this year? Comment below! I love to hear from you!