Thank you Sophos Home  for sponsoring this post.  As always all thoughts and opinions are mine alone. Thank you for supporting those who support this blog.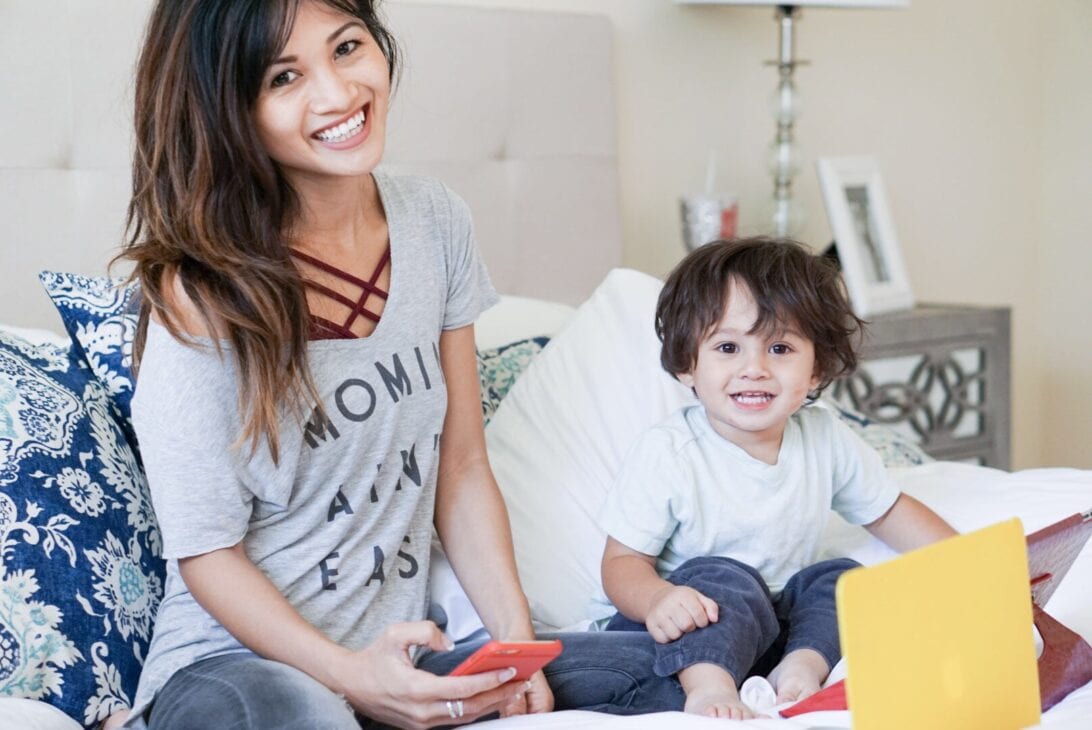 Hey guys,
Hope you are having a good one!  Today's post may hit home for many of you with little kiddo's like me. When I was contacted by Sophos Home to share their FREE and simple security software to help busy moms like me protect their little ones from the dangers of the internet, I immediately said yes. I have watched enough SVU and Criminal minds to be extremely paranoid about the internet. And as a blog mom, I am constantly on the internet to do work, whether it be to blog, for social media, or to keep my kiddo entertained while I am working. Haha I honestly don't know if I would survive without it. I never thought in a million years I would say that, but blogging has changed me as a mom. And though blogging does keep me on the internet almost 24/7, I still want to do the best I can as a mom to protect my little guy from the dangers of the internet. So to keep this post light, I thought I would share some funny things that blog moms can relate to. Here are 10 reasons you know you are a blog mom.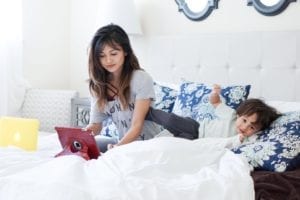 You know you are a blog mom when…
1. You use Netflix/youtube to keep your kiddo entertained while you work.
  See this picture above. Hahaha yes that is normally what every day looks like. Me trying to do work, and my mischievous little man trying to play with momma. It is tough trying to balance both some days, when all you want to do is play with your kiddo's but when work has to be done, sometimes agreeing to a simple movie or an episode of Barney on Youtube will do the trick. My little guy is obsessed with the Minions. It is on constant repeat at our house. 
2. You plan play dates with other blog moms around the most Instagrammable restaurants or activities.
First, does the place have great natural lighting? Second, is it kid friendly? 
3. When you shop for your children's clothes you make sure it coordinates with you next photo shoot.
Can I say mommy and me photo shoots! 
4. One of your child's first word was "cheese!".
I have the cutest video if my little guy saying "CHEESE" at 10 months old! Obviously the momma took way too many pictures lol.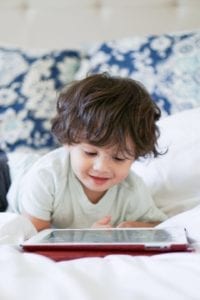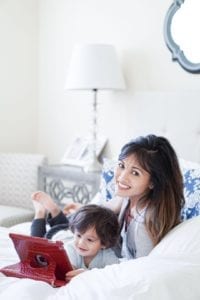 You know you are a blog mom when…
5. Your husband has taken countless of  pictures of you and your kiddo outside in front of your garage door. 
Hey it's convenient when you are juggling kiddos!
6. You have an array of inspirational blog coffee mugs at your house. 
Plus just as many "Mommy" shirts as well. 😉
7. Dinner isn't dinner without a flat lay picture of the amazing meal you cooked.
Because it didn't happen unless you take a picture. And if your like me cooking doesn't happen very often in our household.
8. You may have already or are in the process of teaching your children to take your OOTD with your phone.
They eventually have to learn to earn their keep, right!? 😉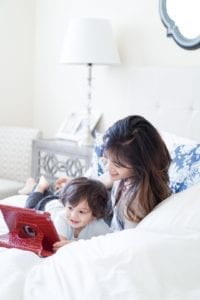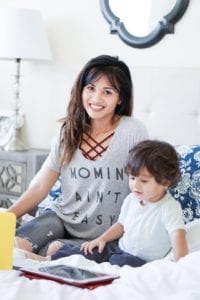 You know you are a blog mom when…
9. You are constantly up late after your kiddos are asleep working on your blog.
It is hard to work on your blog during the day while taking care of your family. Sometimes it takes sacrificing sleep to get the work done. You see these bags under my eyes, they are designer lol. Yup this mama is lucky get 4 hours of sleep a day.
10. You are the Queen of Juggling
Girl you juggle so good you could be in a circus! Haha it feels like that sometimes when you are trying to balance it all, working, being a mom, a wife, and blogging all at the same time. It can be overwhelming, and that is where Sophos Home comes in to save the day.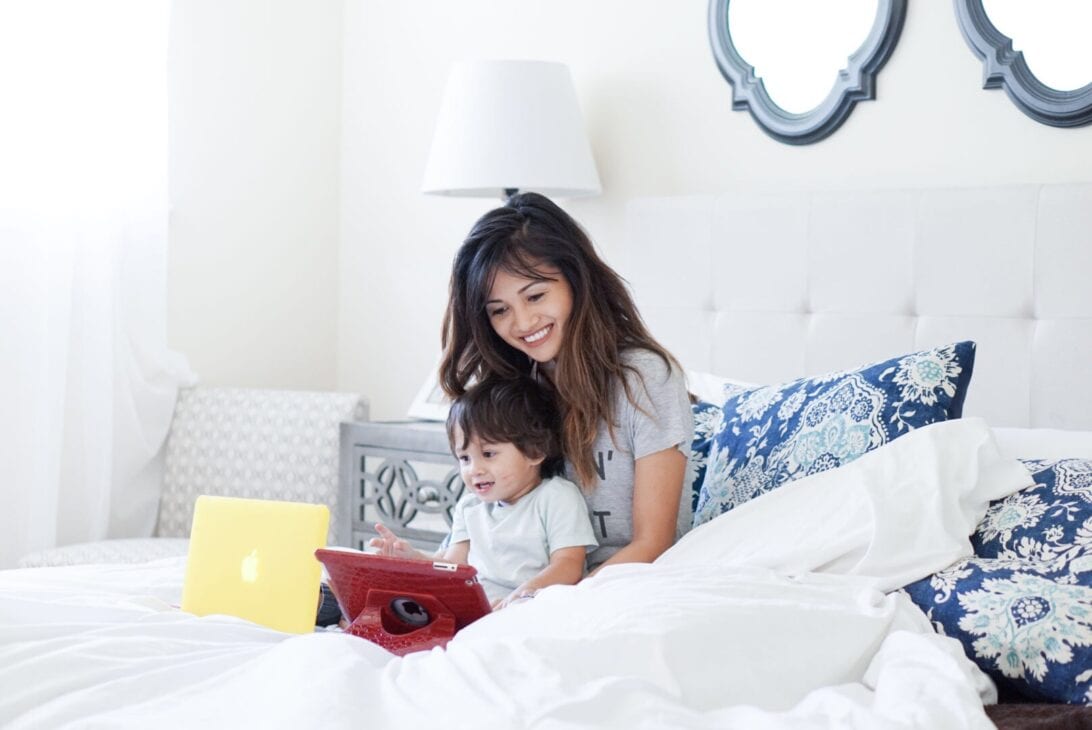 SIGN UP FOR LIKETOKNOW.IT TO SHOP THIS LOOK:

SHOP MY HOME DECOR: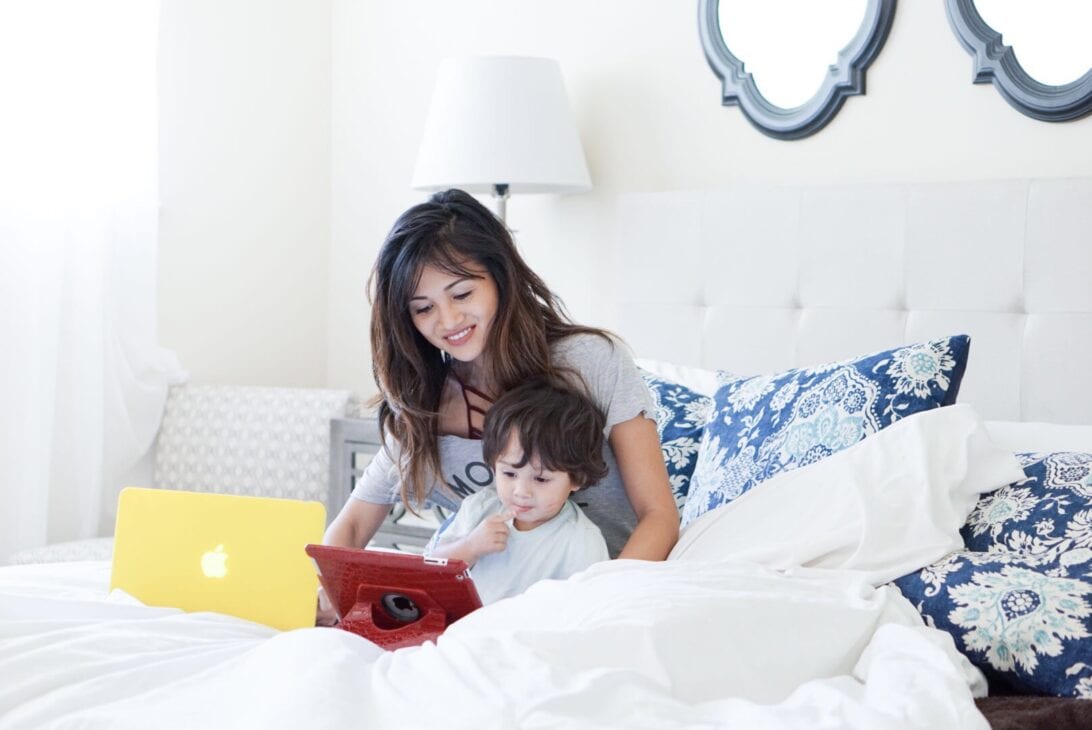 As a mom we have so much to worry about, internet security shouldn't be one of them.
Watch this funny video to learn more!
https://youtu.be/cU-Iv6XtJtU
How awesome is this! You can add up to 10 Mac or PC devices for this added protection completely free. And you can choose the setting on what type of content you would like to see on the internet. I downloaded it and it was super easy to set up and navigate through. Plus wouldn't you hate if your kids were watching Barney and something inappropriate came on right after? There is no software out there that is this simple and easy to use. You can download it here.
By downloading Sophos Home you can enter in the sweepstakes to be one of 3 winners to win a Macbook or an Apple Watch!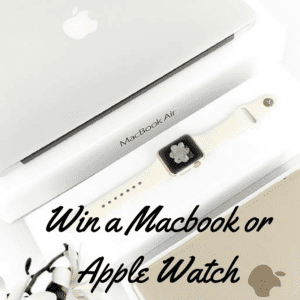 So whether you are a blog mom or not, if you are a momma looking for a peace of mind when it comes to your child's security on the internet look no further, Sophos Home is for you. What are some funny things you can think of that blog moms do? Comment below I would love to hear from you! Thanks for following along!