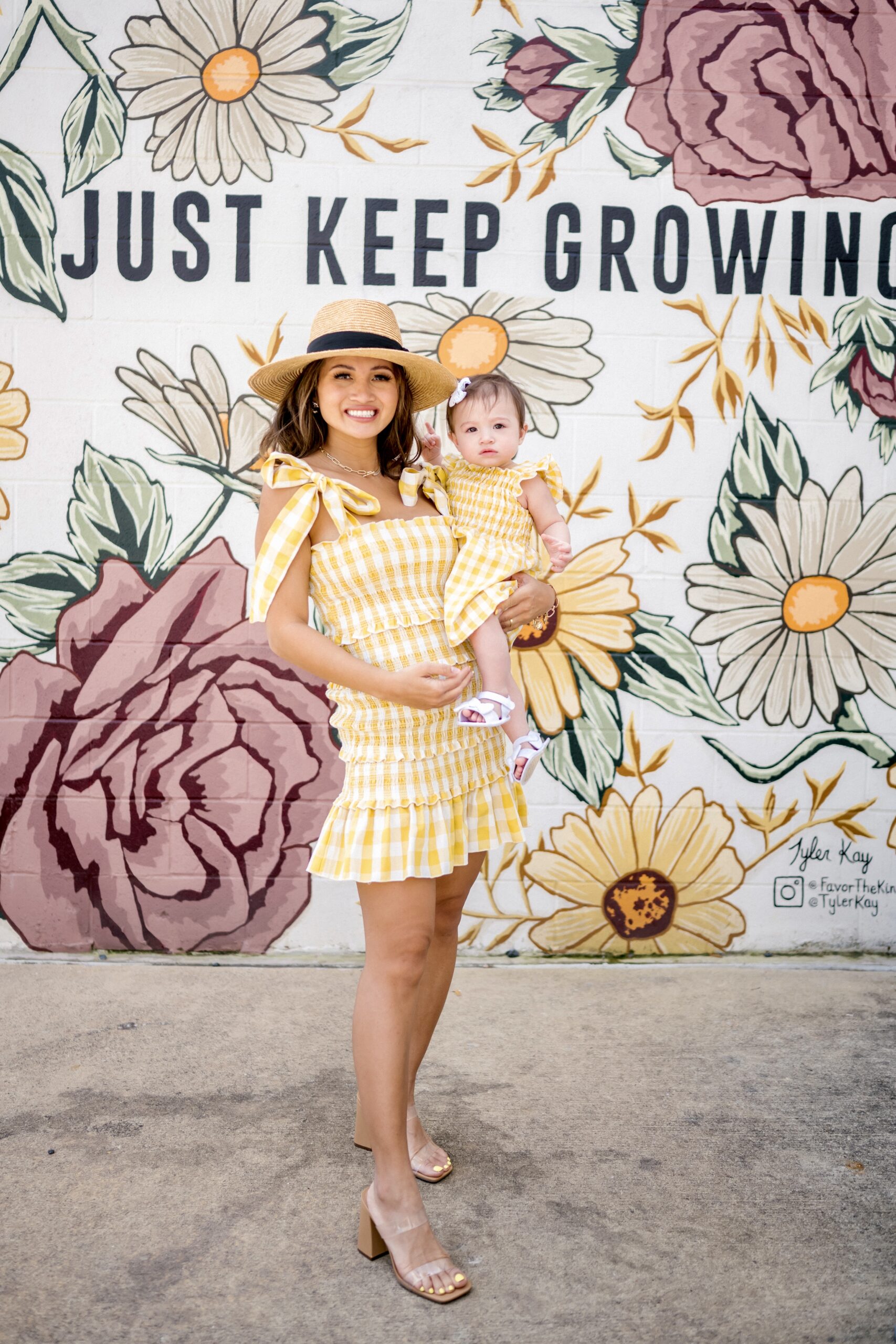 Hi friends,
Hope you are doing well! Today I wanted to share a quick bump update with baby #3 and the cutest mommy and me yellow gingham dresses. I actually had this dress last year when I was pregnant with Ella but never got to share on my blog. Well it's back in stock this year and I found a matching dress for Ella. I can't get over how cute this dress is for Spring and Summer. Check out more of our matching mommy and me look and my twenty one week pregnancy update below!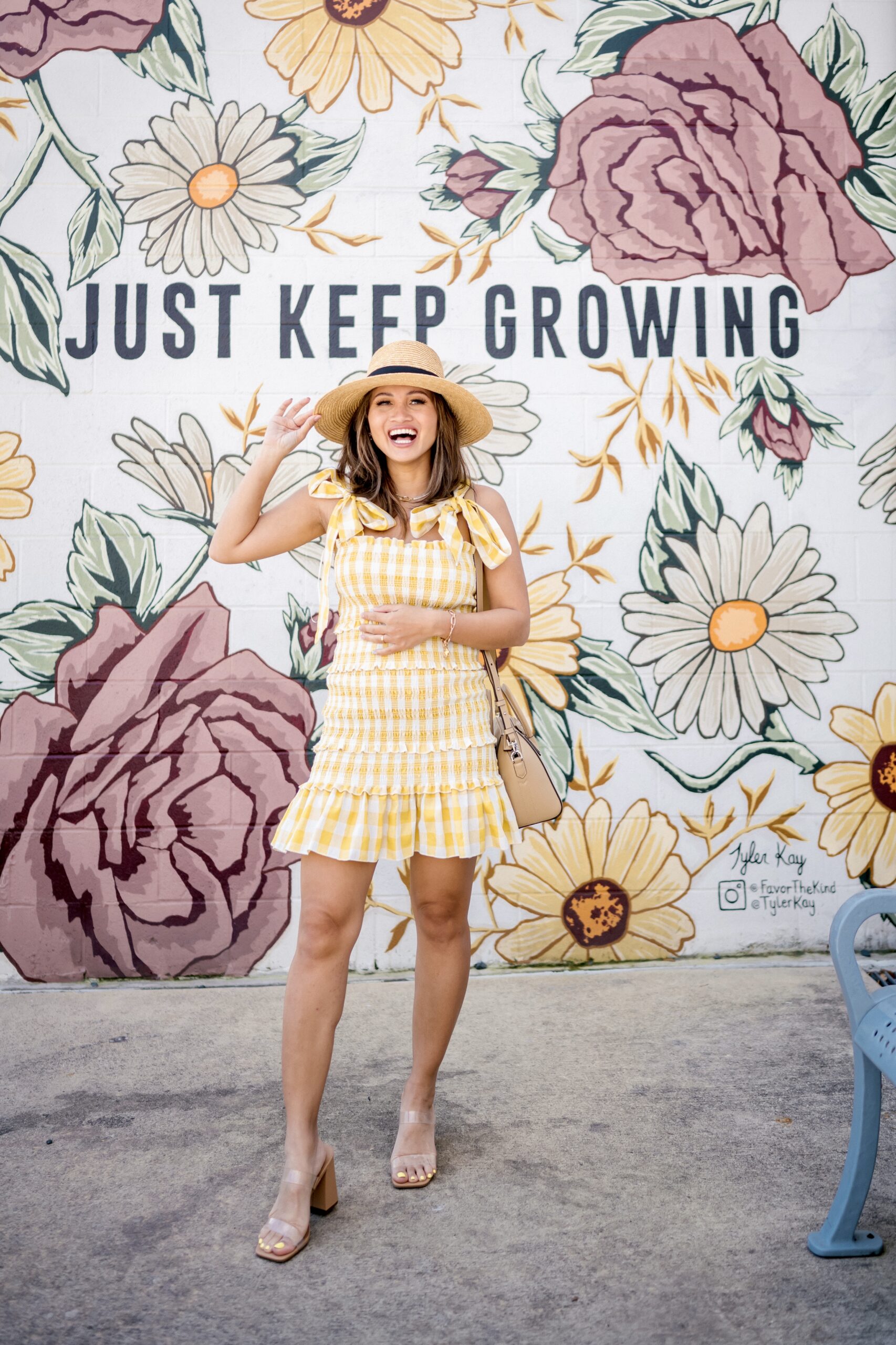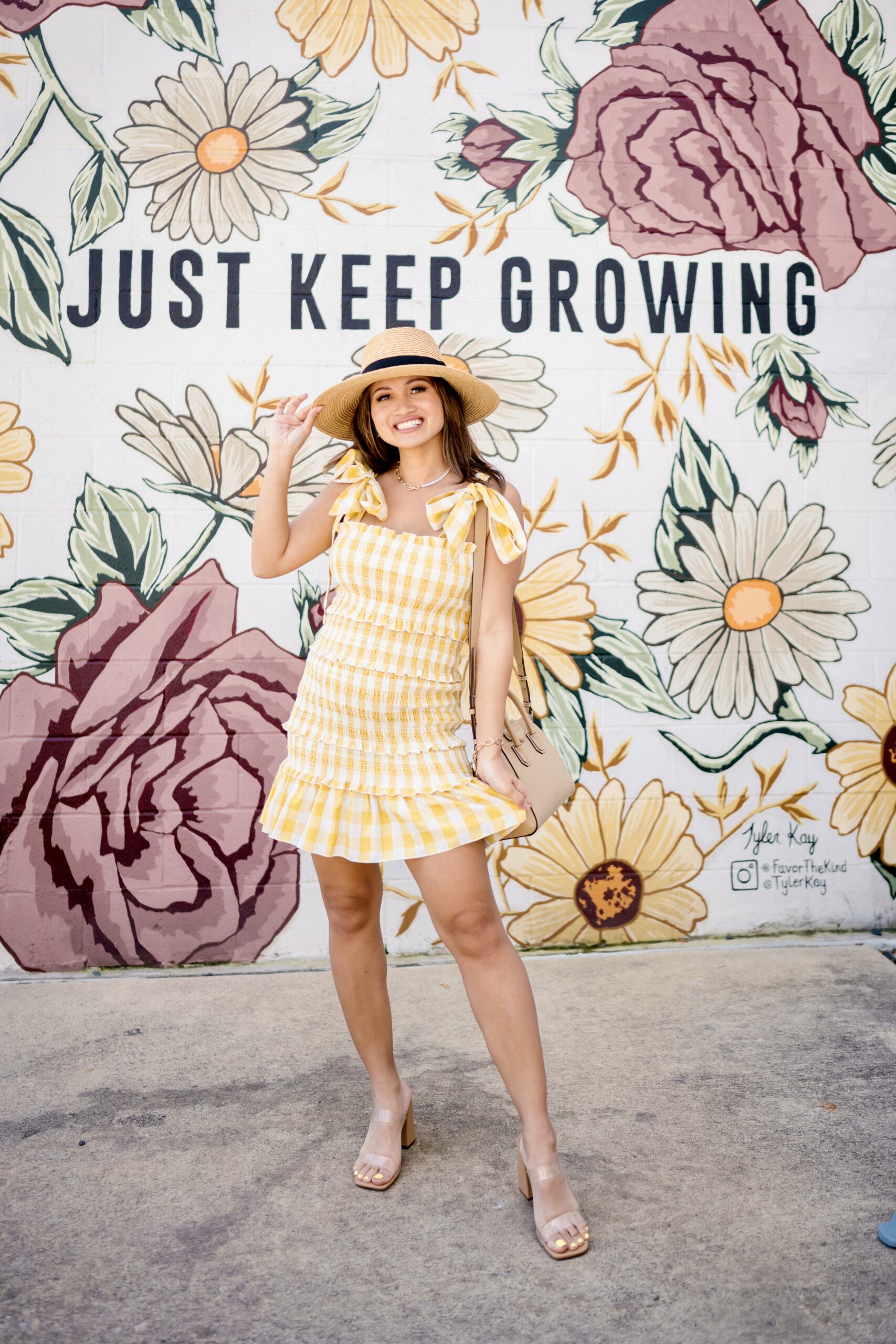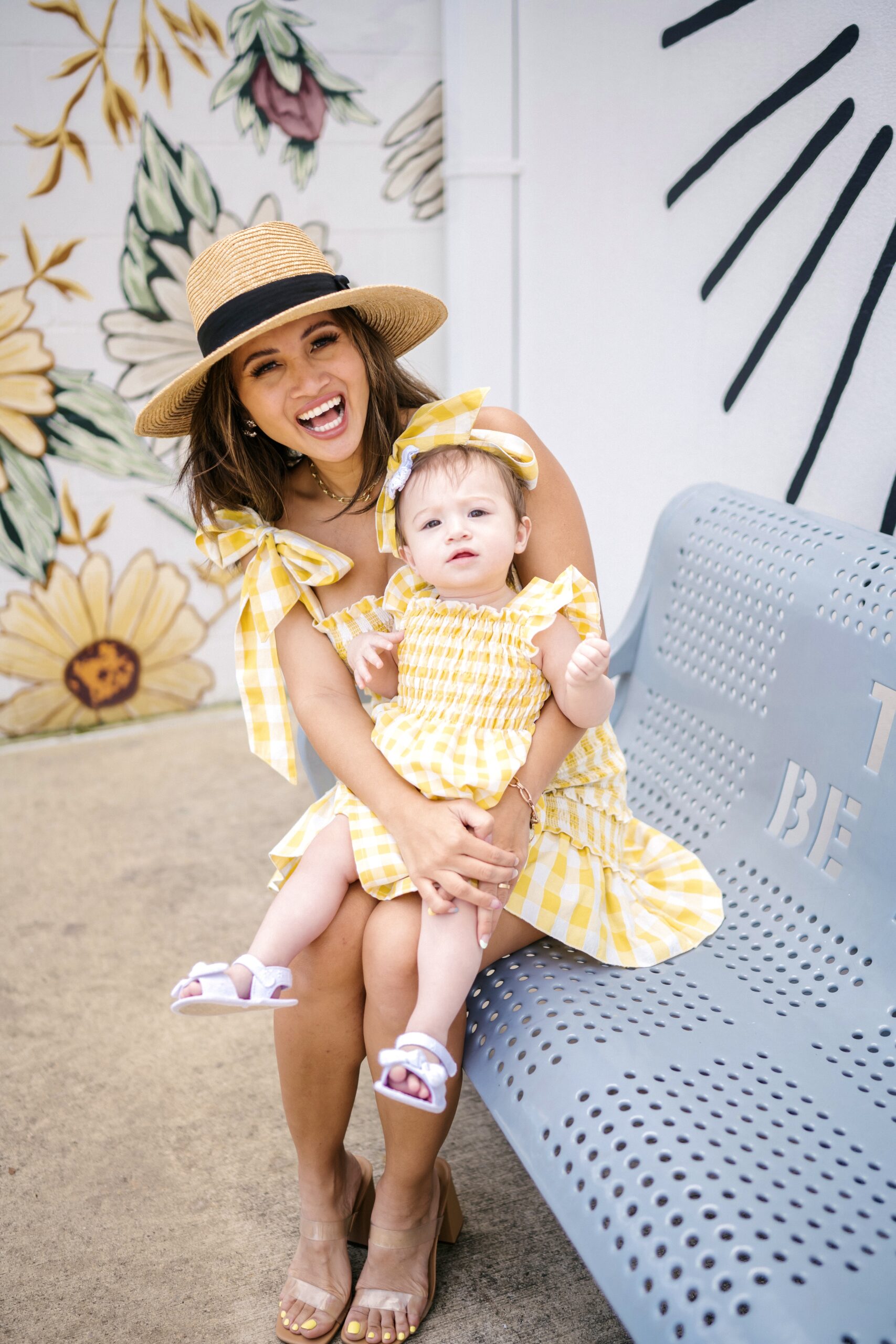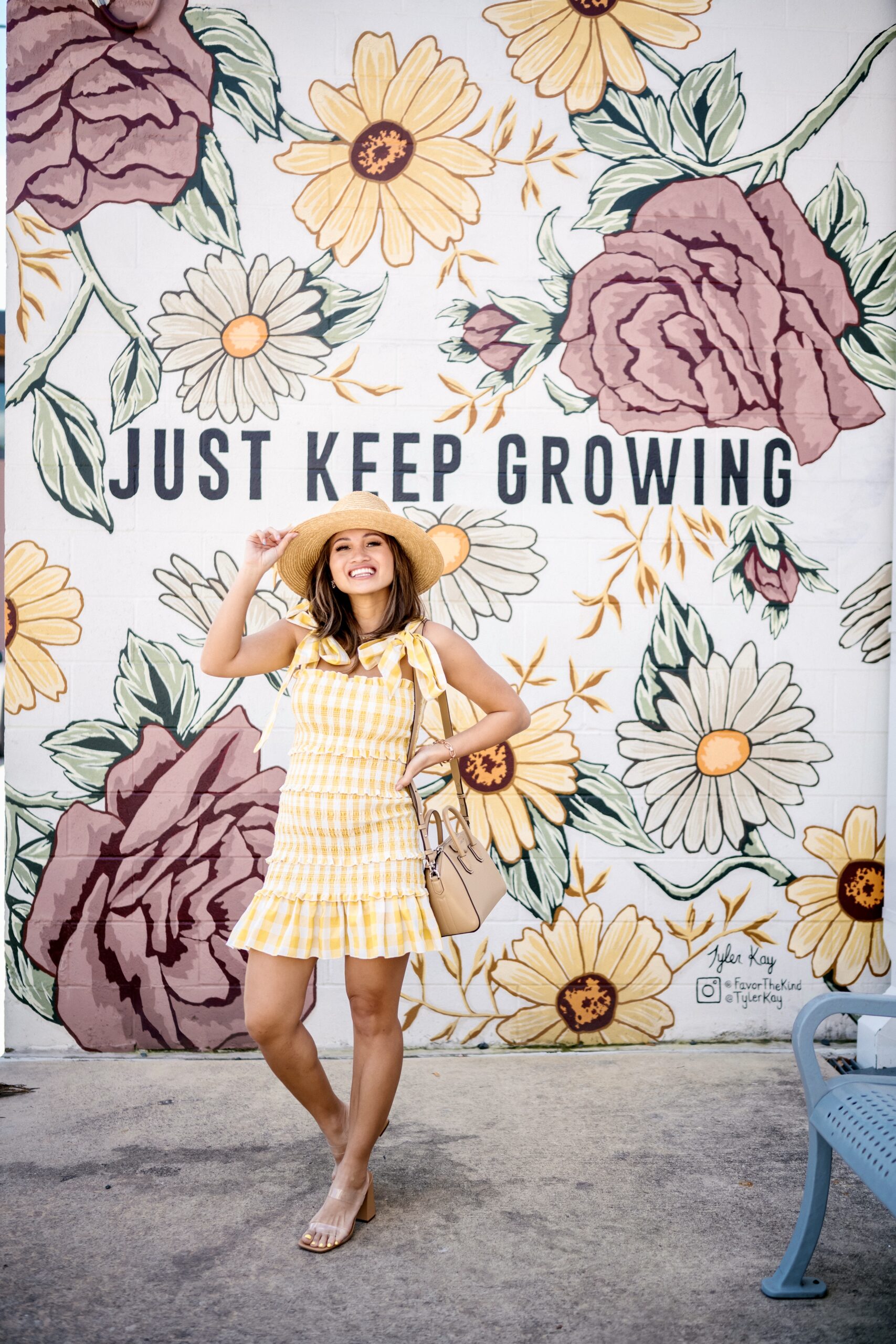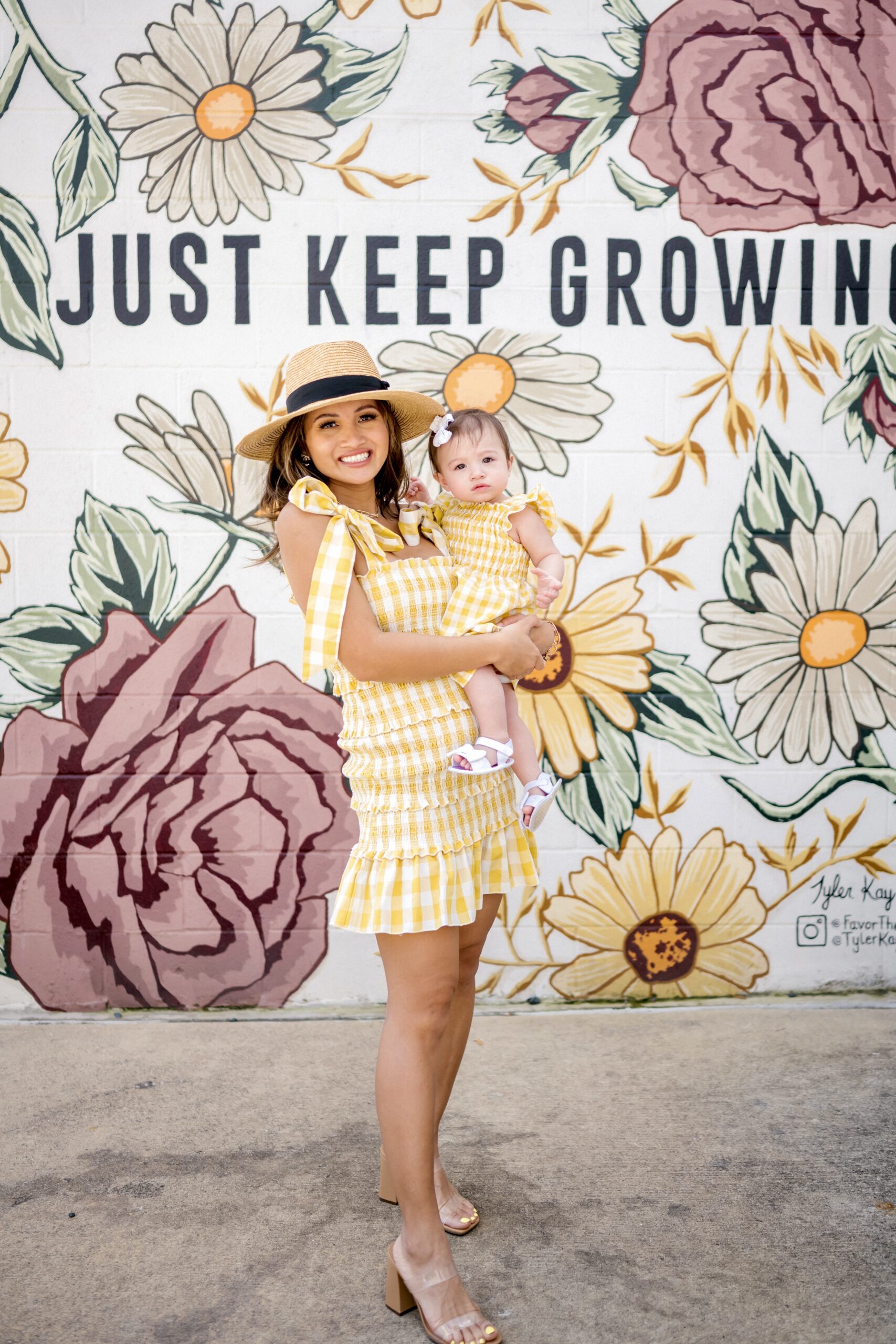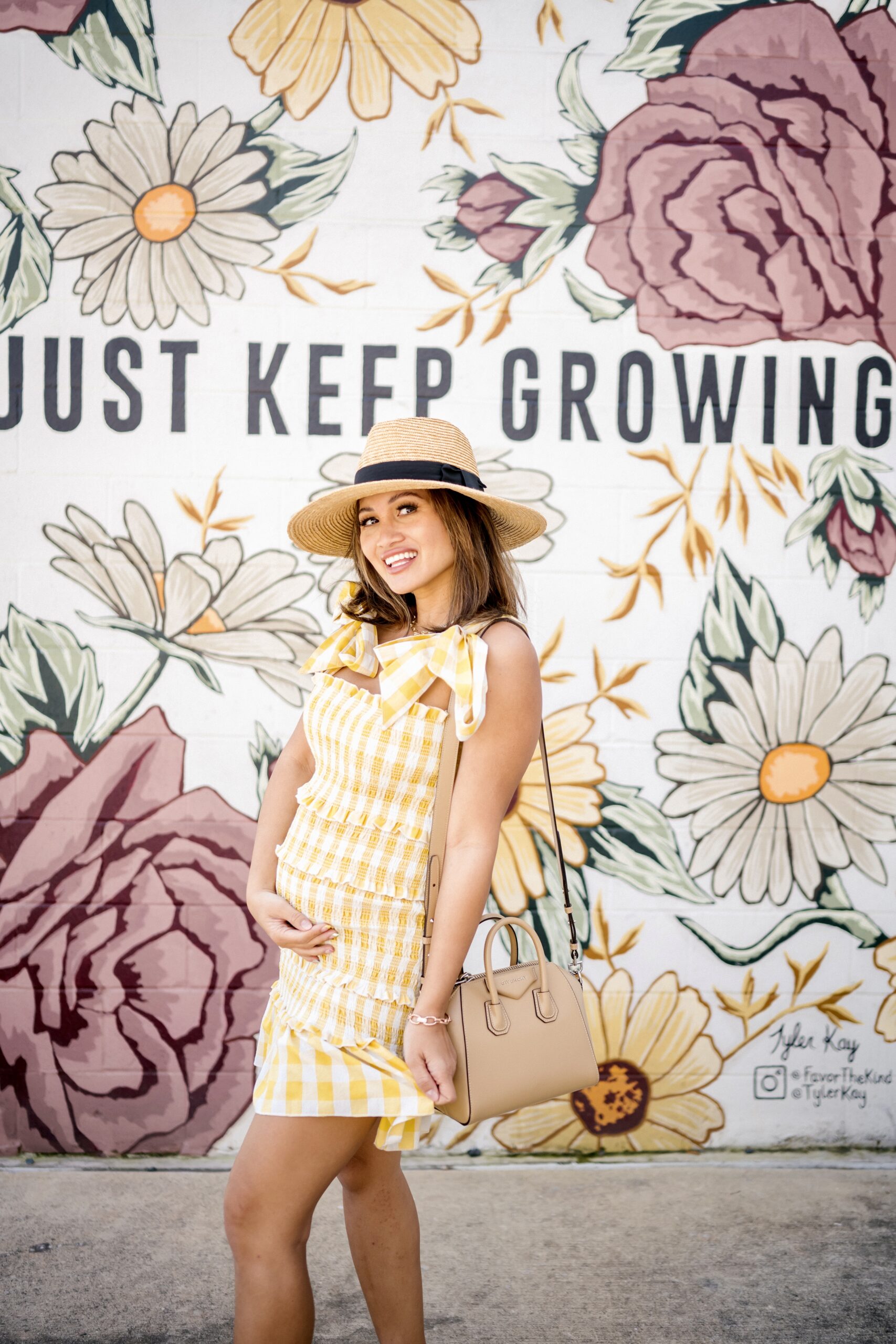 21 WEEK BUMP UPDATE
Alright guys this pregnancy is flying by so fast! I honestly can't believe we are already half way through. So far I've been doing really good at staying active, walking two miles a day 2-3 times a week and doing weight training 1-2 days a week. I have been making sure to make my health a priority in order to minimize any chances of going through what I went through when I was pregnant with Ella. You can read more about it here.
I haven't gained much weight, but baby is growing perfectly. I definitely eat much better this time around, minimizing the sweets, and making sure to get enough protein and iron in since I normally get anemic during pregnancy. I hope that is not the case this pregnancy.
My doctor referred me to a hematologist to get some extra testing done just to rule out any blood abnormalities that might have caused my bleeding when I gave birth to Ella. Thankfully the consultation went well, and he doesn't think I have any blood abnormalities.
We had our anatomy scan and baby is perfect. Doctor said everything looked good and baby is growing right on track. I always get so nervous before and during those appointments so I am very thankful we have had nothing but good news so far.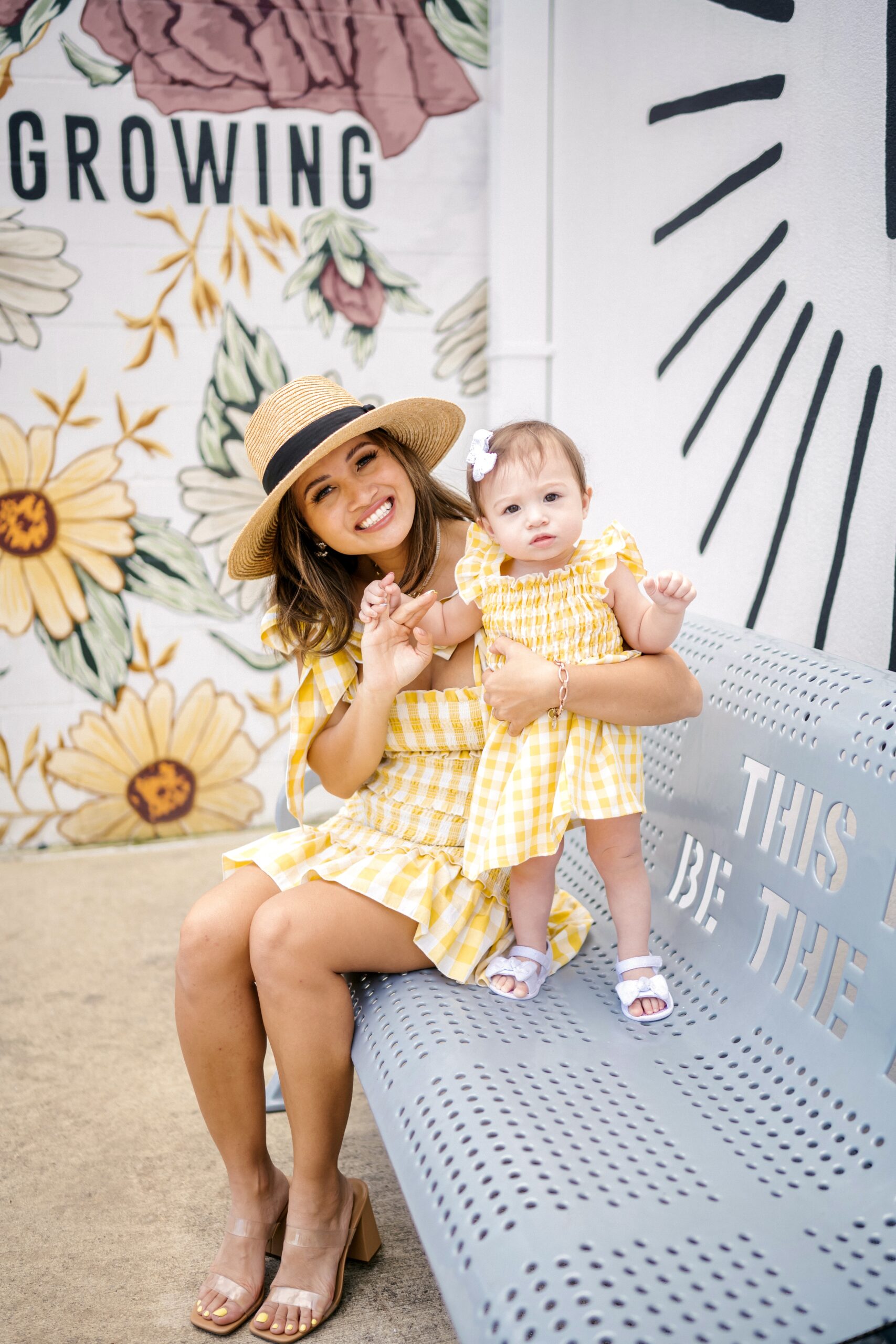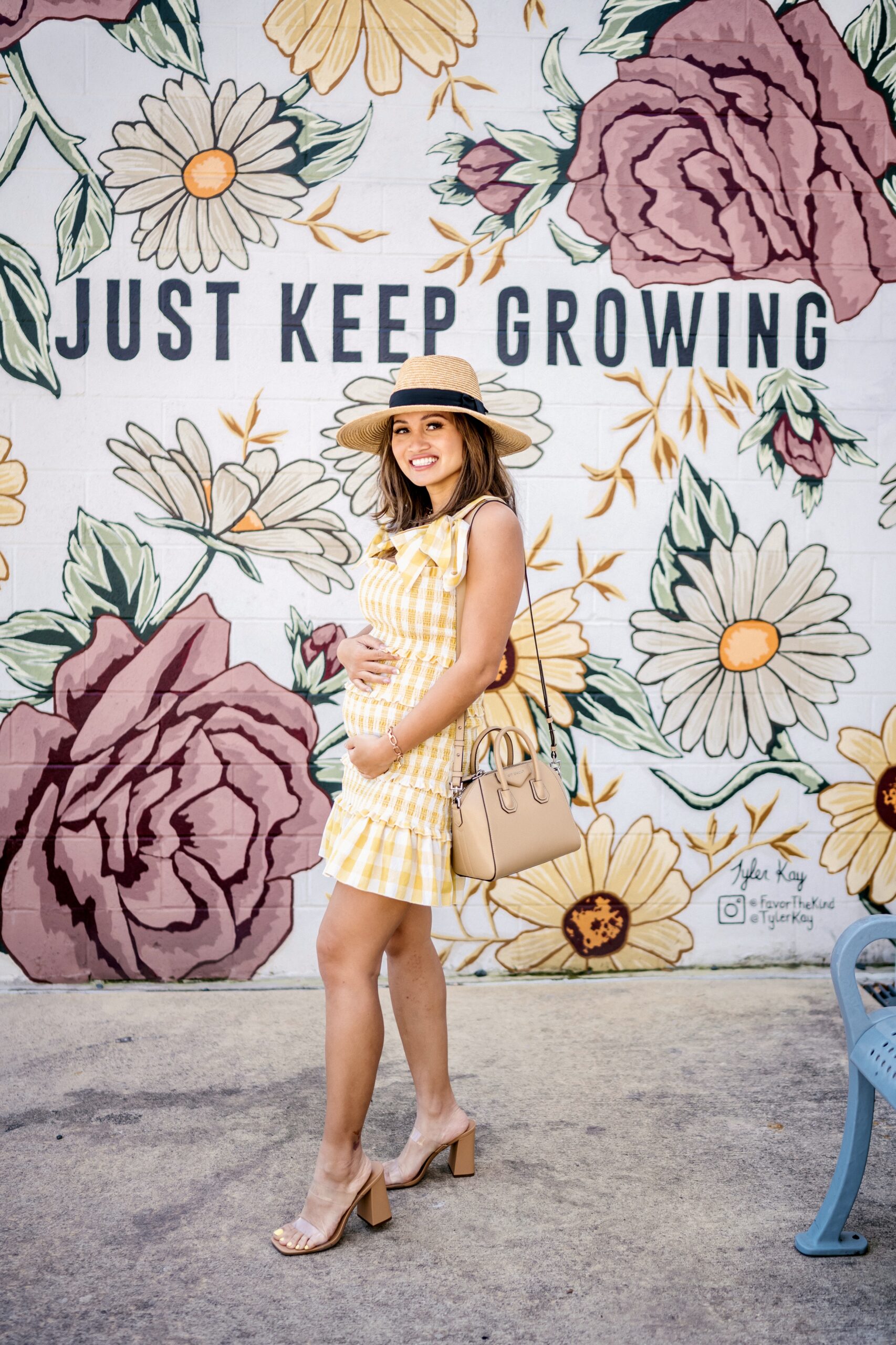 SHOP MOMMY AND ME YELLOW GINGHAM OUTFITS:

Five more months till baby #3 joins us and only one more month till Ella turns one! Time really does fly by when you have children. Trying to enjoy all these little moments as much as I can. Thanks for stopping by!
Check out more mommy and me looks here!
P.S. Subscribe for weekly newsletters so you never miss a single post!