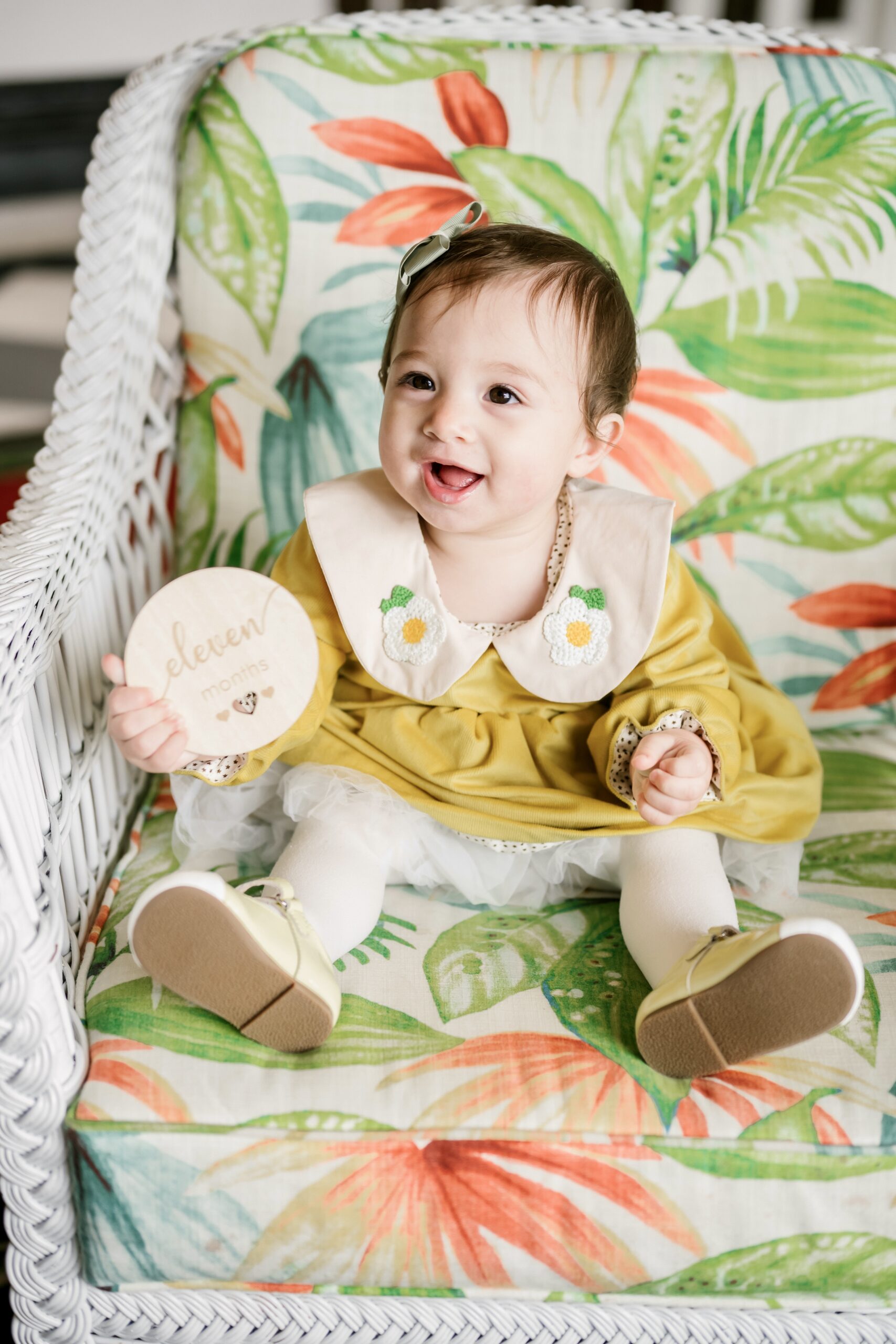 Hi friends,
Can you believe it our sweet Ella girl is already eleven months old?! Today I thought I would share Ella's eat and sleep schedule since so many have been asking with her monthly update. Since we have this flexible routine set up for her our lives are so much easier. She honestly is the reason why I don't feel stressed about having another little one so soon. She is a great sleeper, great eater, very independent and just easy going. Just the happiest little babe.
And now with her being eleven months she is almost starting to walk on her own. She is definitely a little mover and loves to explore. It won't be long now before she will be walking on her own. And she also finally has her bottom two teeth coming in. It's the cutest thing really! Check out more of her eleven month photos below!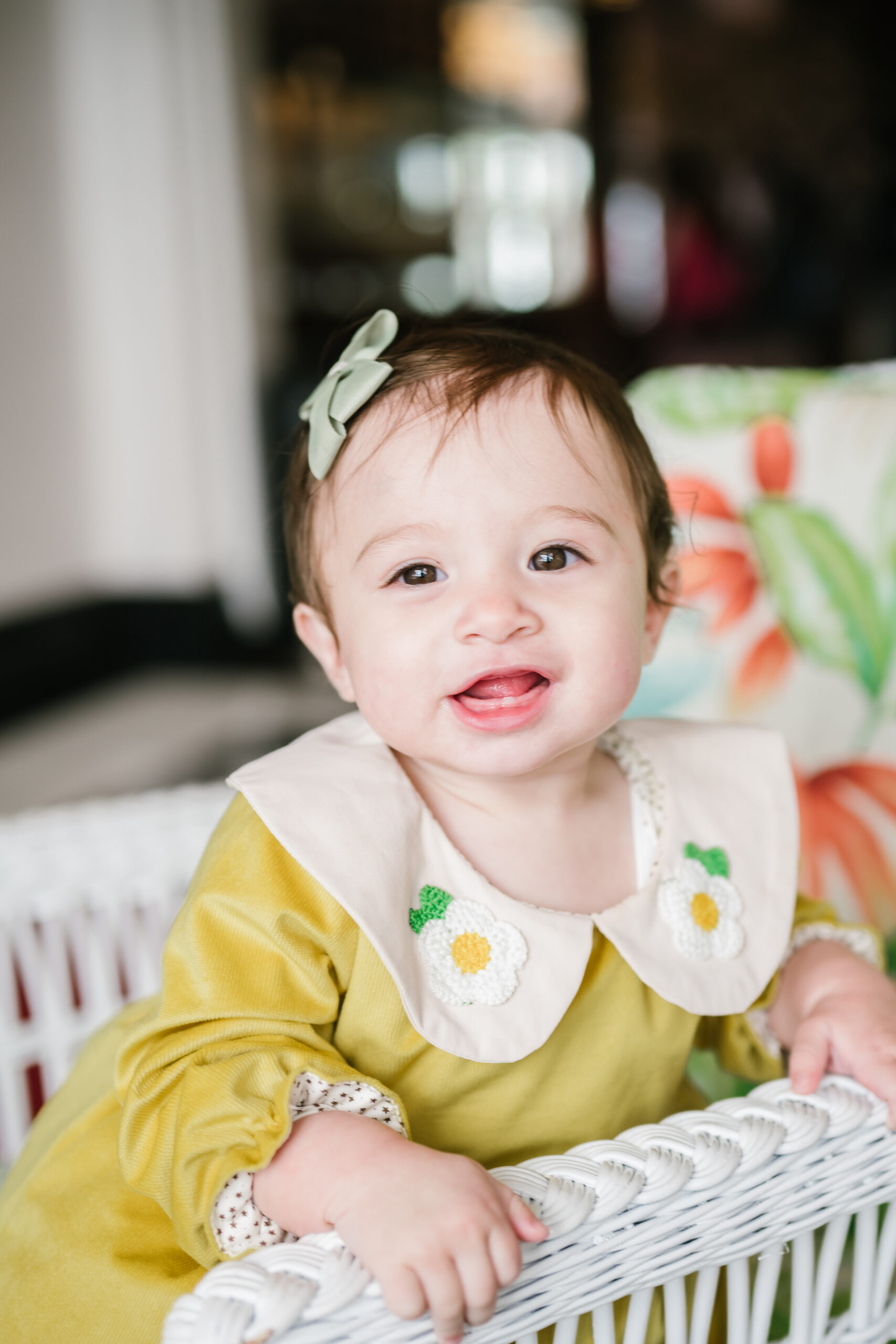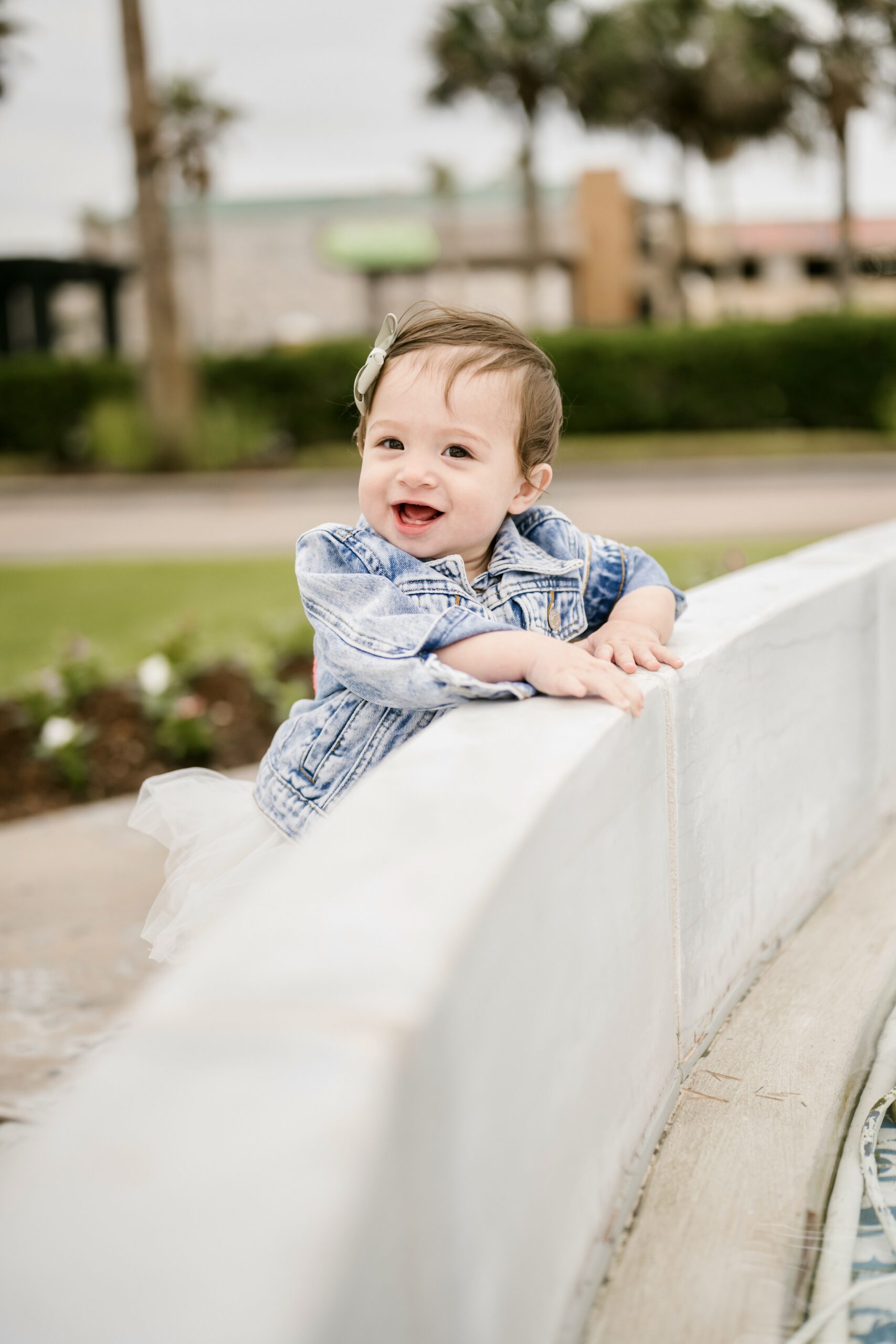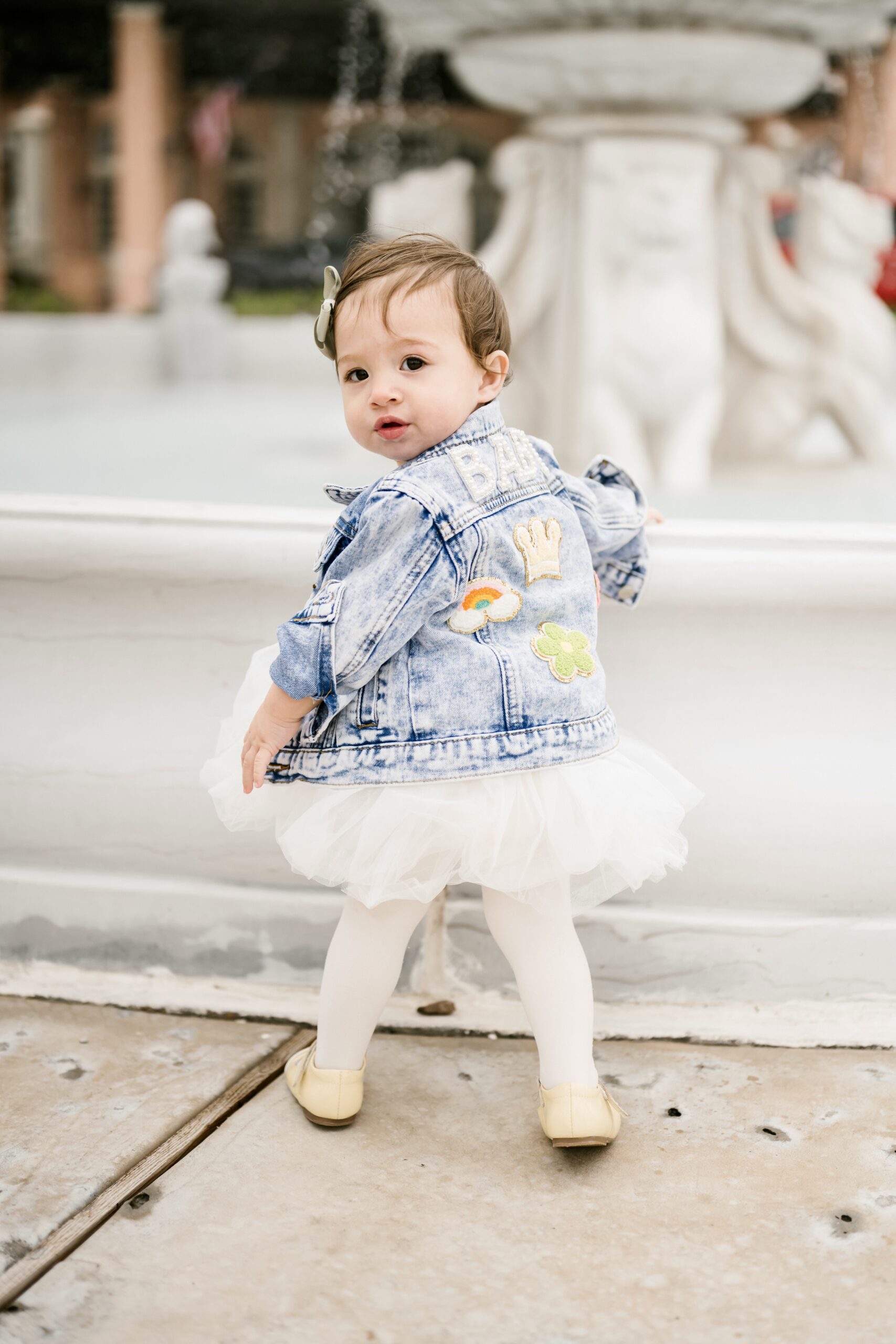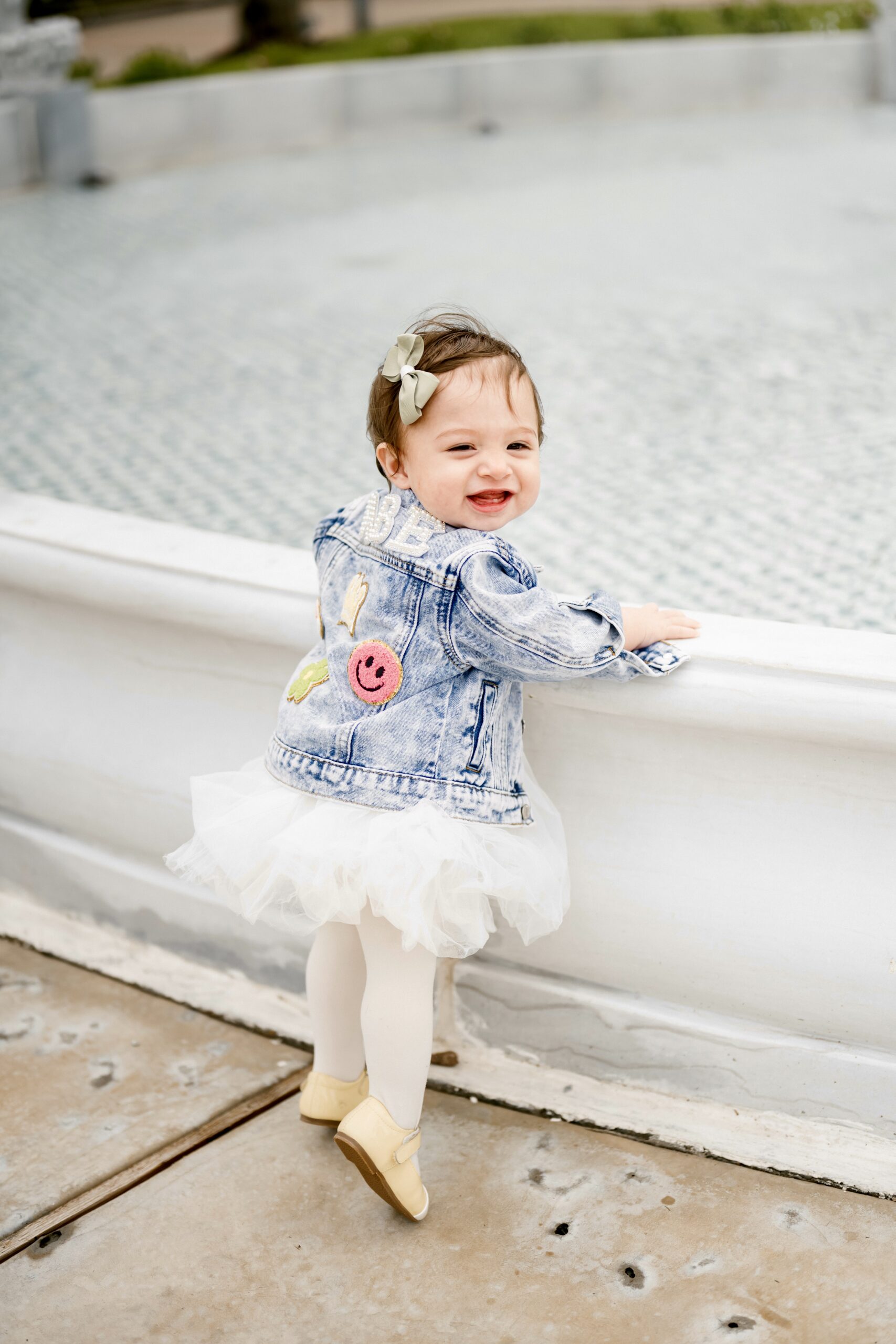 Ella's Eat & Sleep Schedule
7:00 – 8:00 AM – Wake up
Eat breakfast – Banana, 4oz of milk, occasional croissant
8:00 AM – 11AM – play, walk park, run errands with mom
11:00AM – 12PM – Eat big lunch get ready for nap
For lunch we always make sure she has organic probiotic yogurt to keep her regular.
1pm – 3pm – 40z of milk and then down for nap in her room.
If she has taken a nap earlier mid morning we have a shorter afternoon nap. As long as she gets 2 hours of nap before 3pm then we aren't too strict with her napping in her room. Sometimes she naps in the car when I am running errands or on our park walks.
3PM – 5PM – play time, school pick up, run errands. Drink 4oz milk.
5PM – 7pm – Eat dinner, take a shower, get ready for bed
Dinners are smaller than lunch because we don't want her to have a poopy diaper when she sleeps at night.
7pm -8pm – Bed time with 6oz bottle
This time between 3pm to 8pm is not strict as we sometimes have late baseball games with Jayden.  But as long as she has eaten dinner and in bed by 8pm then we are flexible with her schedule.
Ella sleeps through the night and is very consistent when it comes to her naps and eating. We implemented Taking Cara Babies sleep classes and it helped us so much in making such a great sleeper out of Ella. I wish I had known this with Jayden. Even when we travel and have room for flexibility as long as we keep a general routine she is always right on track.
We work her schedule around us so that way we are not restricted to her schedule. It has helped us better with managing our family time and makes her more easy going to change and traveling. I think it's important to have the right balance when it comes to routine and schedules so you aren't tied down to it for your sanity sake.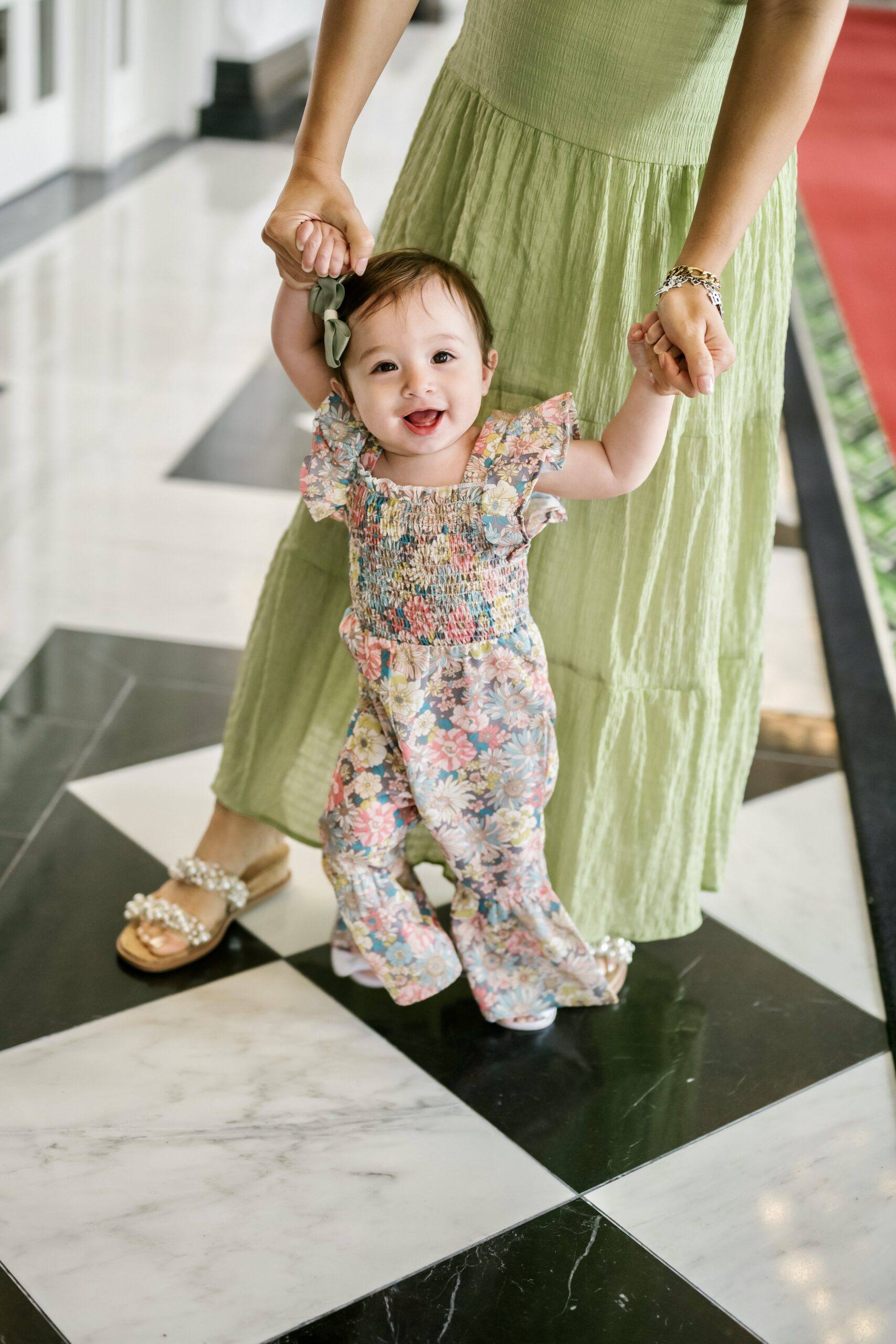 SHOP OUTFITS:

Our sweet Ella girl makes me want a fourth after baby number three arrives. I just want as many little babes as I can, especially when they come out so cute. I told Josh it's hard not to want more when we make such cute babies. He is still on the fence for a fourth. He says lets see how three is then we can see lol! I guess we will see!
I hope you enjoyed this post and found her eat and sleep schedule helpful. Thanks for stopping by!
Check out more of her monthly milestones here!
P.S. Subscribe for weekly newsletters so you never miss a single post!