Happy Friday everyone!
Last week I did a Q&A on Instastories about what to bring when going skiing or snowboarding or traveling in the mountains where it is below freezing and snow and ice everywhere. There are so many things I learned when it comes to staying warm, keeping your skin hydrated and from cracking in the higher and dryer altitudes, and the shoes you need from slipping and sliding off the mountains. Yep I fell a couple of times on my butt wearing the wrong kind of shoes. I definitely over packed and brought a lot of things I didn't even wear, because lets face it when it's below freezing, and you are running around tubing, snowboarding, and hiking, practicality comes first over fashion. So today I rounded up the absolute winter essentials you need to bring for your next snow trip.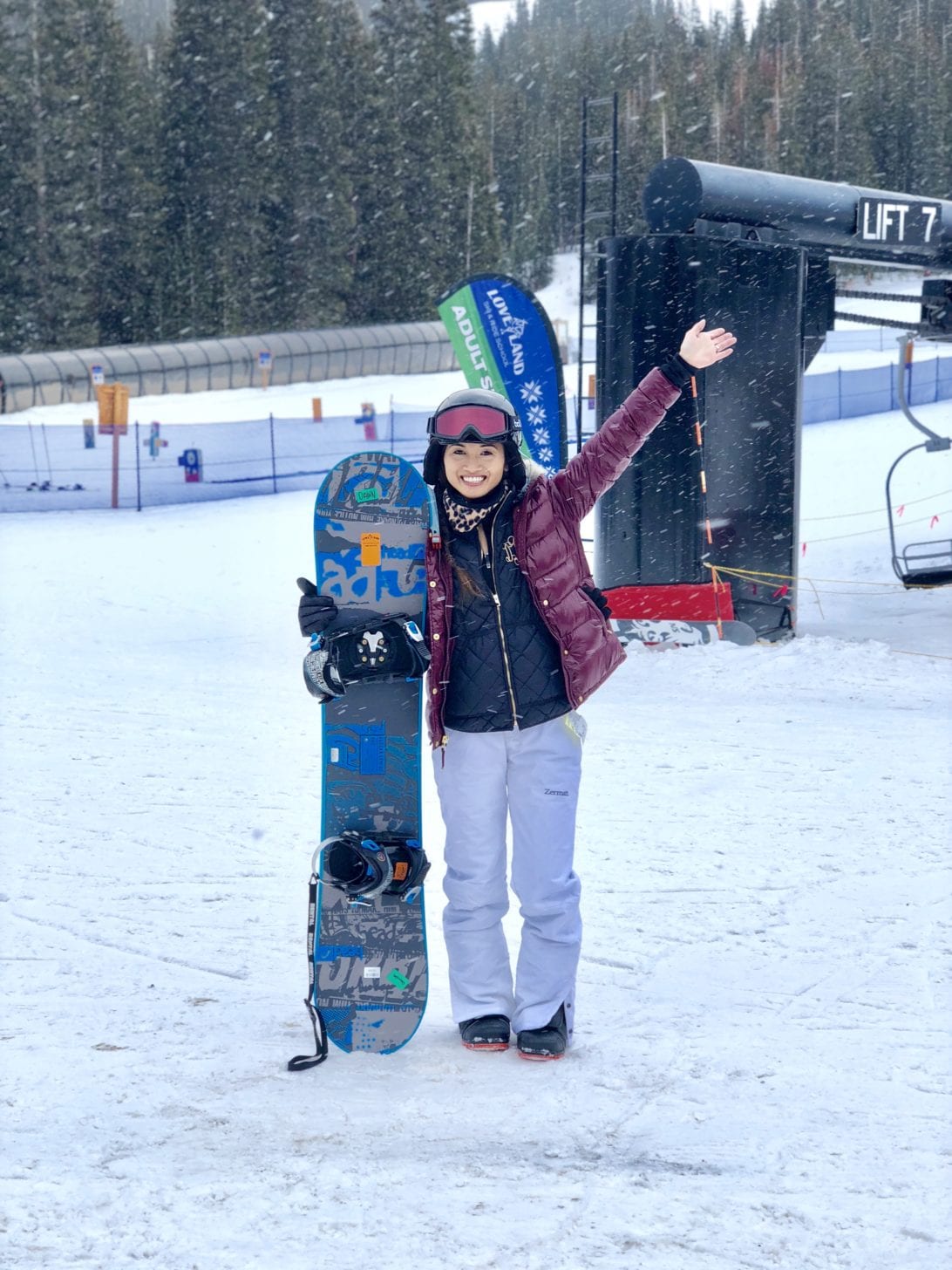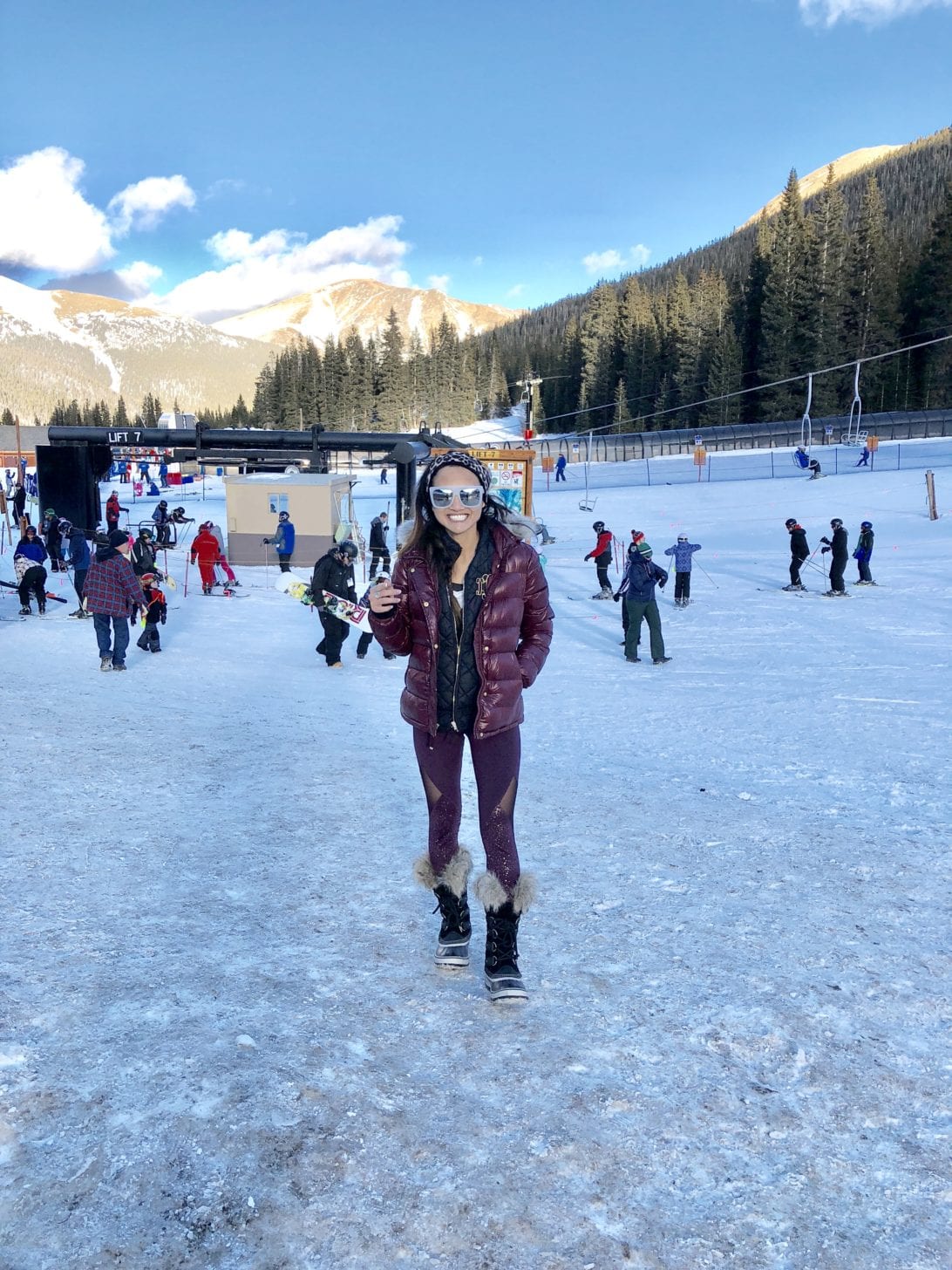 Fashion Essentials
1. Dry Fit Layers – You would be surprise how hot you start to get with all the layers when you are tubing or snowboarding. But one thing you don't want is a cotton base layer that soaks up the sweat and doesn't dry because then you get extra cold. I wore this top, jacket, and this athletic leggings for when I went snowboarding.
2. Fleece Lined Leggings – I am so glad I got this in black, grey, and brown from Muk Luks. I wore these everyday with everything. Under my jeans, under my dress, and as a base layer. These kept me warm during my vacation.
3. Hat/earmuffs – I wore these this beanie and ear muffs the most when I was on my trip. I loved having the option of having ear muffs when I had a great hair day.
4. Infinity scarf – This scarf I wore 90% of the time when I was on my trip. It is sold out but here is a similar style.  I highly reccomend it, especially when you are going to do any skiing or tubing, because you don't want your scarf flying around or catching on anything. Plus with an infinity scarf you can cover your nose when it gets cold. The fleece lining is a plus because it is so soft and warm.
5. Snow boots – Ya'll I overpacked way too many boots, and I ended up wearing one most of the time, because it was the only one that I didn't feel like I would slip and slide in or get my feet wet. For sizing purposing I had to go 1/2 size up, but even a full size might work too. I think it is ok to wear Hunter boots, or these boots when you are in town, but if you plan to go hiking or any snow activities, invest in real snow boots! Check out more snow boots here!
6. Ski pants/waterproof pants – Plan to make any snow angels, go tubing, or skiing, you will need a pair of ski pants. I found these at Target for under $30 and they worked perfectly!
7. Puffer Jacket/ wind protecting jackets – If you get any jacket get this one. This jacket I wore all the time on my trip. It kept me warm and protected me from the crazy wind. Here are some other puffer jackets that would be perfect for the snow.
8. Wool socks – I highly reccomend getting wool socks. The material will keep your feet warm and dry. I had to order ours online or go to a outdoor store like REI to get Jayden's. They are a little pricey in store so I highly reccomend finding them online.
9. Waterproof gloves –  These gloves are perfect for keeping your hands warm while your snowboarding or in a snowball fight.
10. Sunglasses – There is something about getting higher in the mountains that make the sun that much brighter, and even when it isn't the sun that you need blocking from your eyes, you will need it for the gust of winds that can also come with snow. I wore these  and I loved how big they were and the thicker frame were better for staying on my face when I went tubing. You can view more Quay sunglasses here. My husband wore these which were polarized and were perfect for driving too. Check out more men's Oakley sunglasses here.
SHOP FASHION ESSENTIALS:


Beauty
1. Hand moisturizer – You would be surprised how dry and cracked your hands get up in the mountains. And if your like me you hate when your cuticles crack, use this twice a day and you won't have to worry about it. Plus if you are in a family with all guys, they will like it too since it isn't scented.
2. Lip balm – I cannot stand is my lips cracking. The first day of our vacation Jayden's lip cracked, and that has never happen before. So I first use this, but he wasn't a fan of the mint, so I ended up using this natural balm, and by the third day his lips had healed! My husband also preferred this balm too. I enjoyed the minty one because I love the smell and tingle on my lips.
3. Face primer with sunscreen – Ya'll this is the holy grail of all vegan primers. It is so good, and keeps your face hydrated too. It does not dry out your skin and has 30SPF sunscreen.
4. Foundation and concealer – I have tried tons of foundation, and when I go out, or have my pictures taken for my blog I wear this one. It photographs well. But for a good everyday light foundation with sunscreen this works the best. Also I'm sure you have heard from a thousand people and they are right this is the best concealer there is.
SHOP BEAUTY: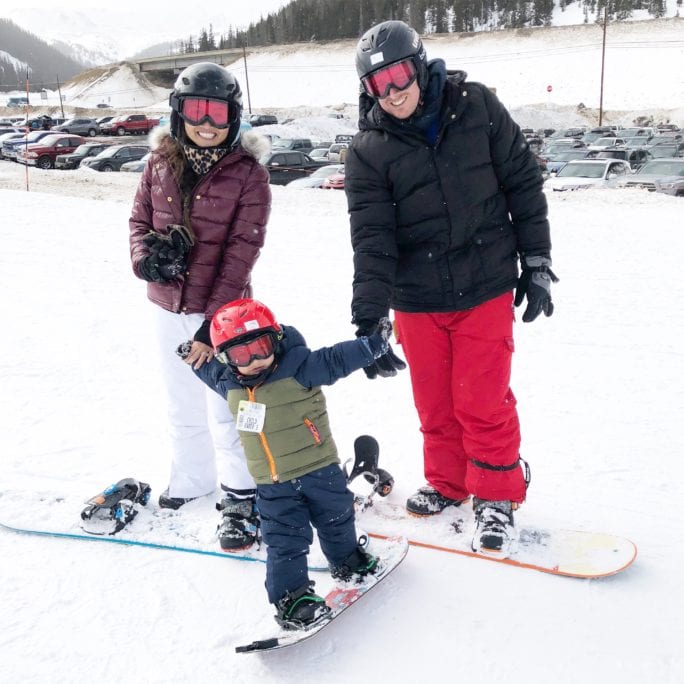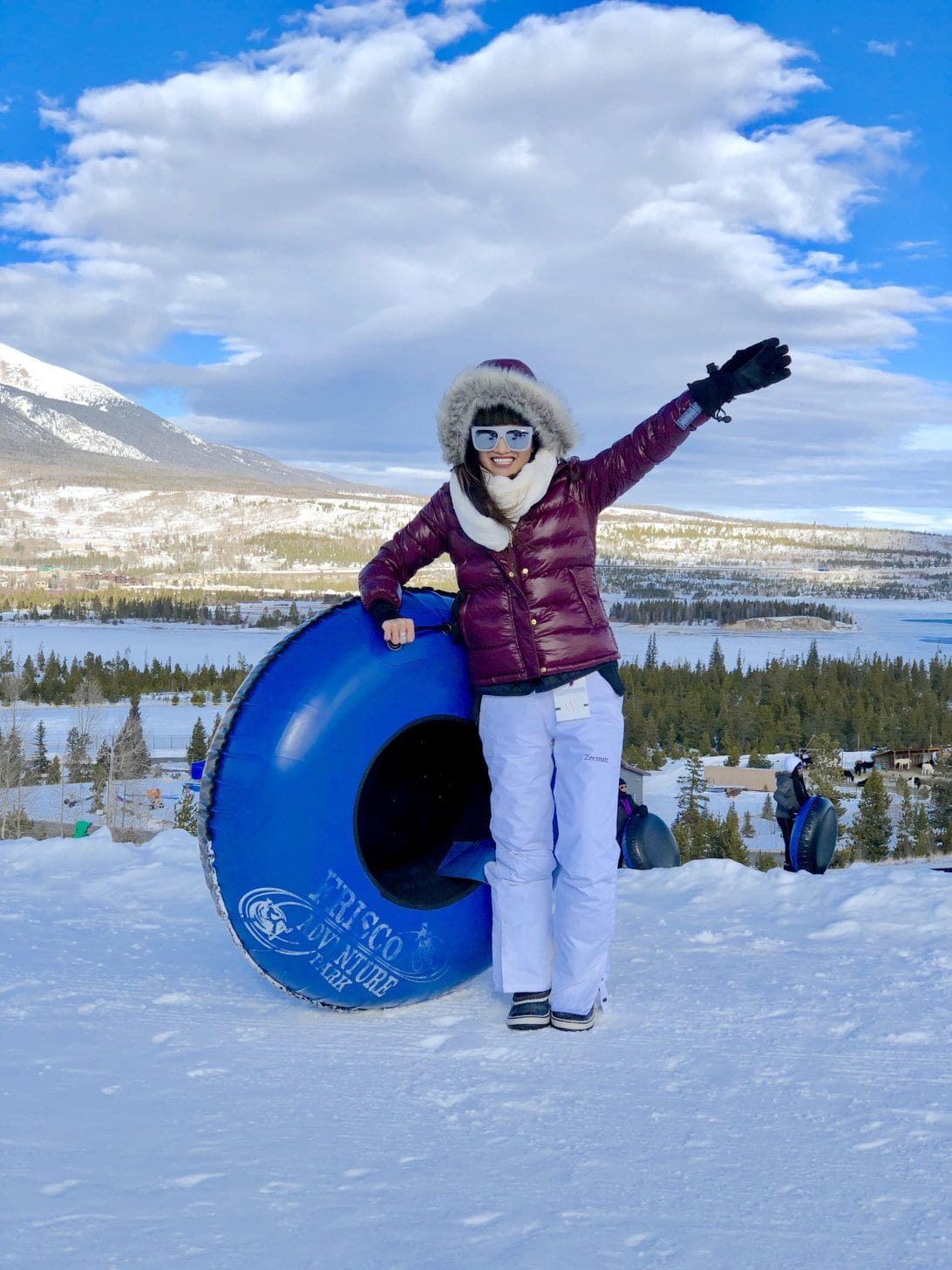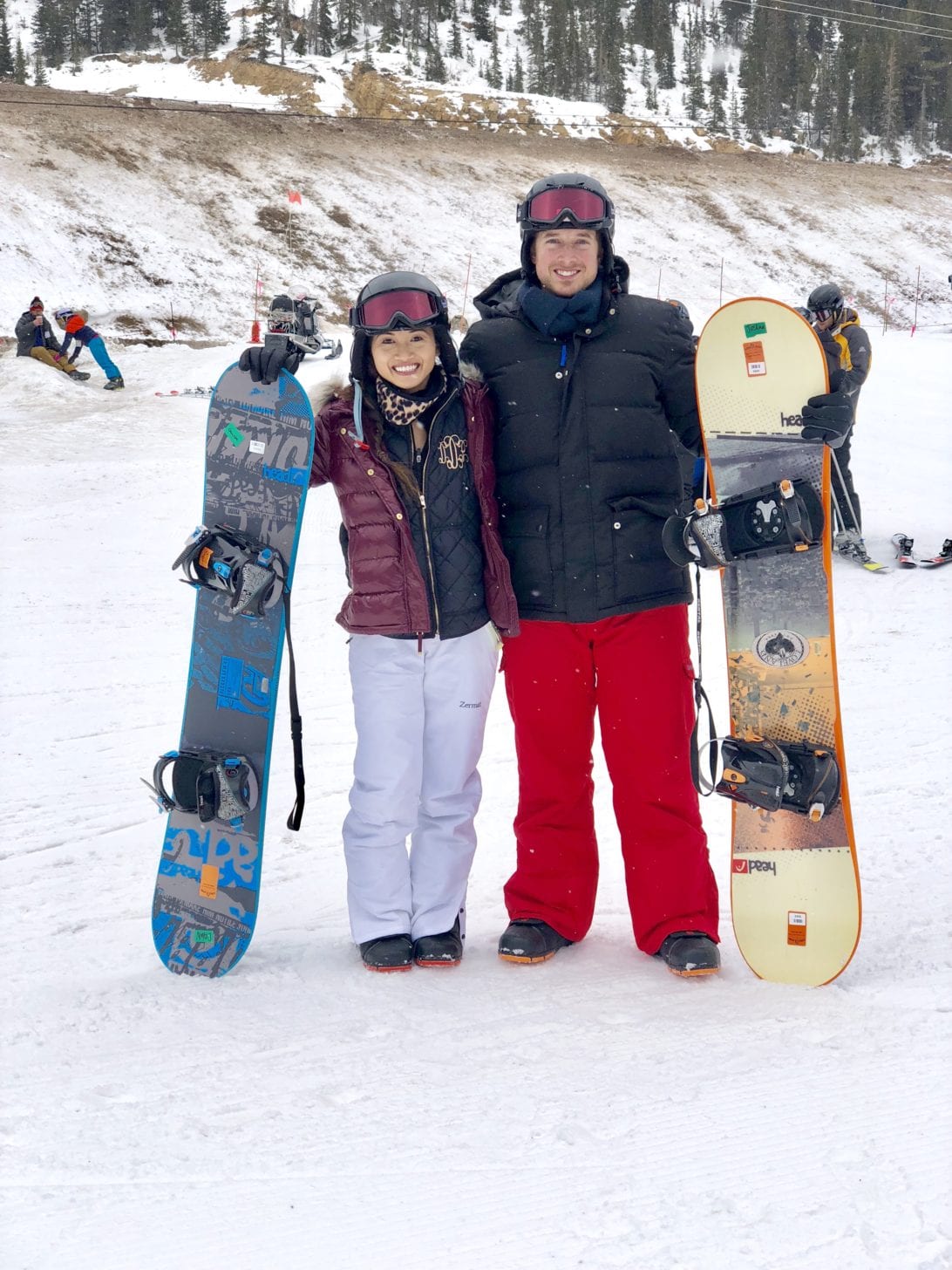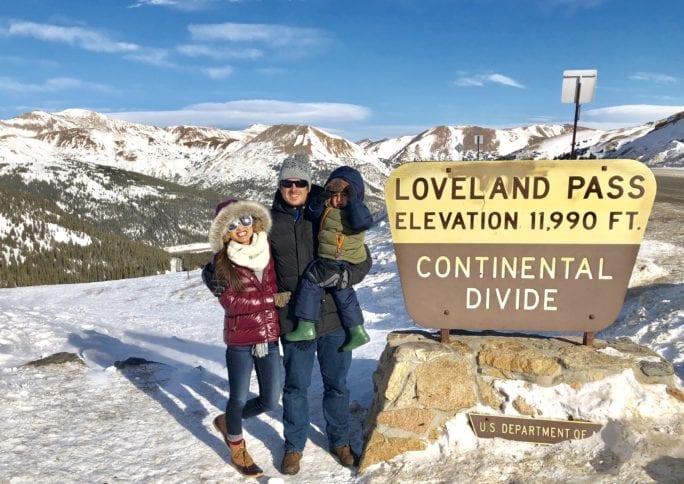 You see these cute little duck boots I'm wearing in the picture? Yep fell a couple of times in these. I wore these duck boots once because they didn't give me enough traction in the snow. I highly recommend investing in a good snow boot like this. With my husband he wore these work boots, and my son did great with his hunter boots. He wore those boots probably 80% of the time on the trip. They were the highest boot to keep the snow out. I couldn't find any other snow boot for his size that went up high enough. Plus Jayden had fun sliding in the ice in his boots lol. I however wouldn't recommend my hunter boots for any snow activities, unless you are just walking around town where the sidewalks are paved and heated. They will slip in ice.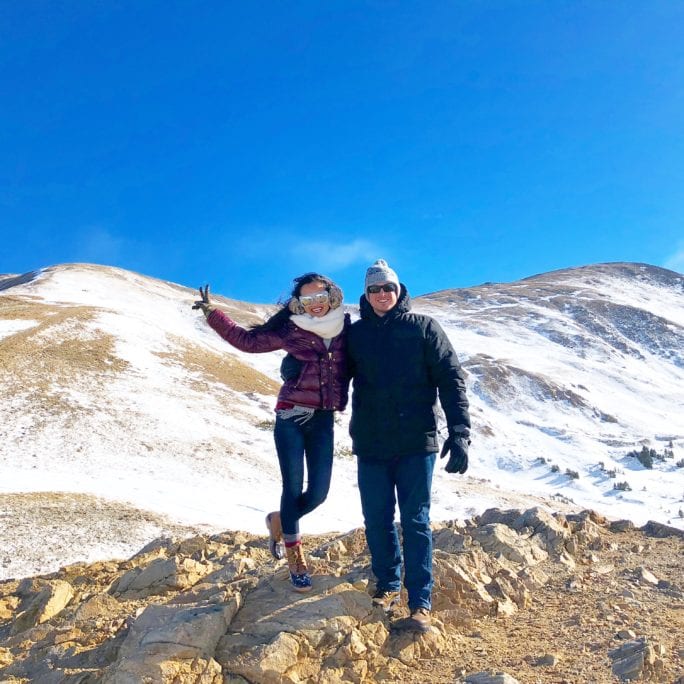 I hope you enjoyed these tips for all your winter essentials for your next snow trip whether you are going skiing or snowboarding. If you have any questions feel free to contact me.
P.S. Subscribe for weekly newsletters so you never miss out on a single post!