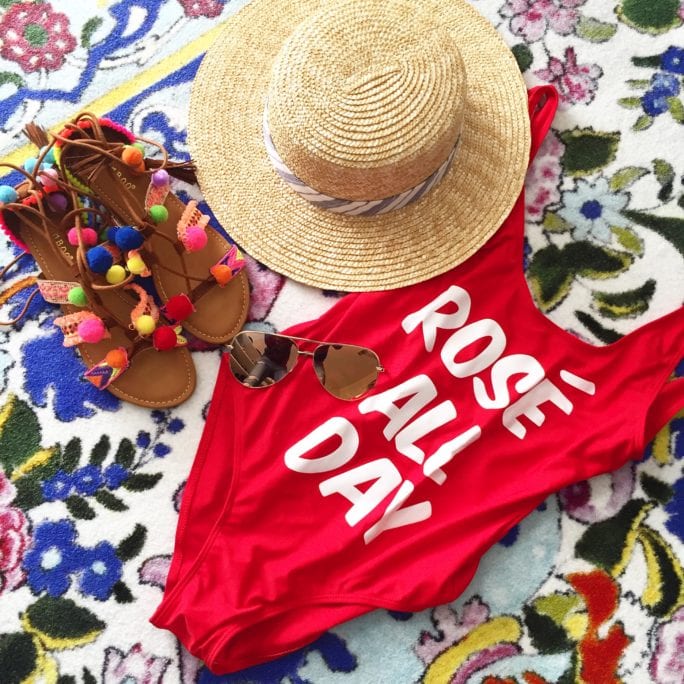 swimsuit c/o| sandals c/o| hat| glasses
TGIF everyone! I hope you are having a great week. I cannot wait to finally spill the beans on this amazing collaboration I am doing this weekend, plus a special travel fashion for under $100 feature.  Last year one of my dear friend decided to do a girl's trip in Mexico. Having some experience with working with hotels in this country (view previous travel collaborations here) I thought I would give this international resort a shot. I was over the moon when they decided they wanted to work with me! So want to know where I am staying?
Yup this gorgeous resort is brand new and just opened this past month. I will have the opportunity to go on an exclusive tour of the property, so stay tuned on Snapchat, Facebook, and Instagram for the live tour. I will also be doing my first travel vlog with my new camera. You can subscribe to my Youtube for the latest videos.
Anyways, back to what I am bringing right? For this trip I am so excited to work with some amazing companies to share with you some budget friendly travel fashion finds for under $100. Being a mom, and going on a girl's trip brings major mom guilt, but when you can do it on a budget it does give you a sense of ease knowing you didn't just break the bank for this weekend trip right. Yes you can travel in style for under $100. Here is some travel fashion pieces I am bringing with me on this trip!
The monogrammed weekender bag is my favorite bag for short trips, plus when you are flying Spirit airlines you have to be very savvy on what you bring because they will charge you for a carry on too! So this bag will be my "personal item" I am bringing to avoid the extra fees. Now I am sure you are wondering how I am going to pack everything I just listed? Well stay tuned on my Snapchat and I will share with you tips and tricks on how I get it done.
Travel Fashion for Under $100 Swim and Accessories Below:

How cute is the swim wear?  Thanks Zaful for gifting me these gorgeous pieces!

Unfortunately I wasn't able to link everything I am bringing, but stay tuned on my Snapchat for the first look on some of the amazing boutiques and shops I am working with on this trip. I really can't wait to show you around this gorgeous resort and all it has to offer!  I hope you enjoyed these tips on how I am traveling in style for under $100. Thanks for stopping by!
P.S. Subscribe for weekly newsletters so you never miss out on a single post!