Sponsored by Zappos.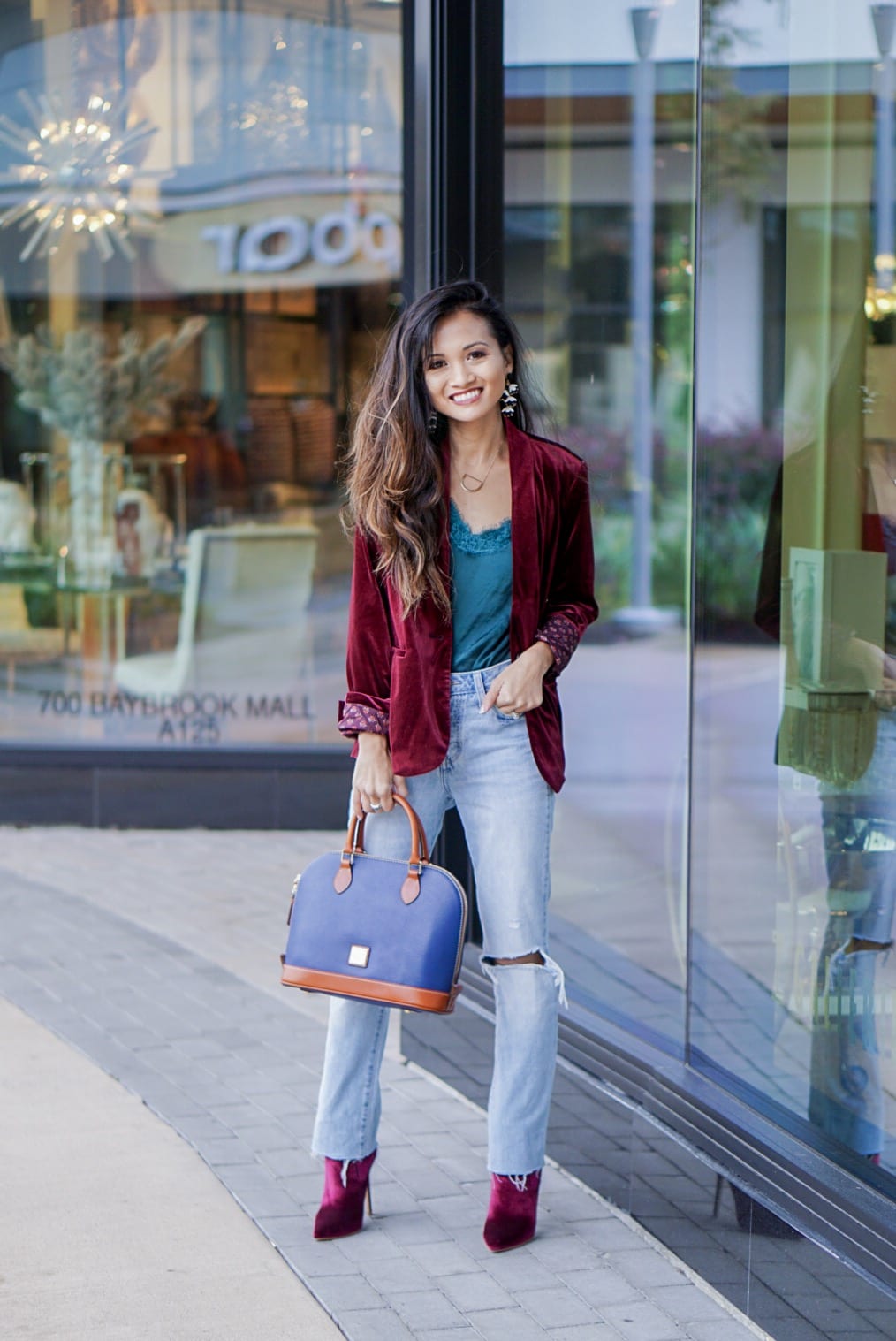 Happy Monday everyone!
Hope everyone had a great weekend. Can you believe we only have two more weeks till Christmas? I can't believe how fast this month has gone by, and soon it will be New Years! Today I wanted to share with you one of my favorite trends for the holidays and the Dooney & Bourke bag every girl needs to complete her outfit. Check out this velvet inspired look and my new favorite Dooney & Bourke bag from Zappos.