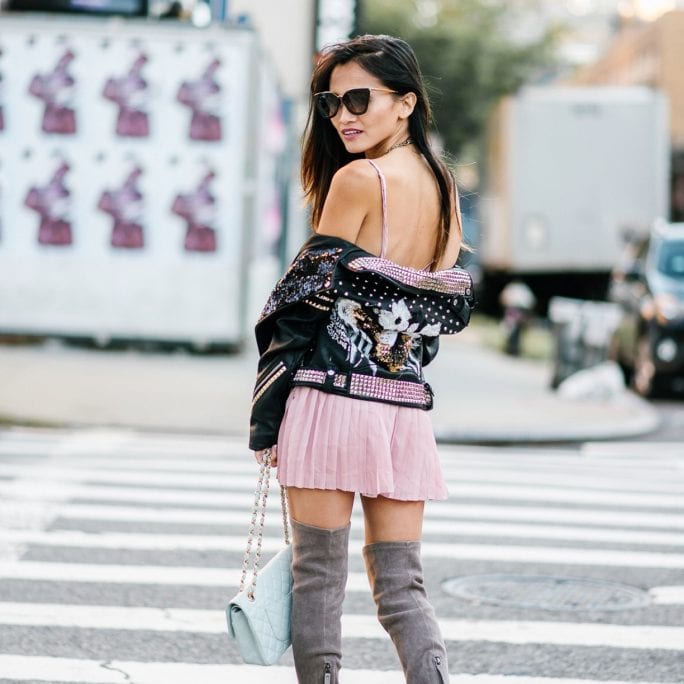 Hey everyone,
Sorry I have been MIA this past week on the blog, but I finally got back from New York Fashion Week. I completely underestimated how much time I would have on my trip to work on my blog. I was up at 6am doing photoshoots at 7am and wouldn't get back from some events till midnight. Haha I don't know what I was thinking in regards to time. But I definitely had the best first time experience ever, and I can't wait to break it day by day everything that happened. I am still processing everything at this moment and will be posting the recap next week. Until then here is my NYFW September 2017 Instagram Roundup of all the outfits I wore.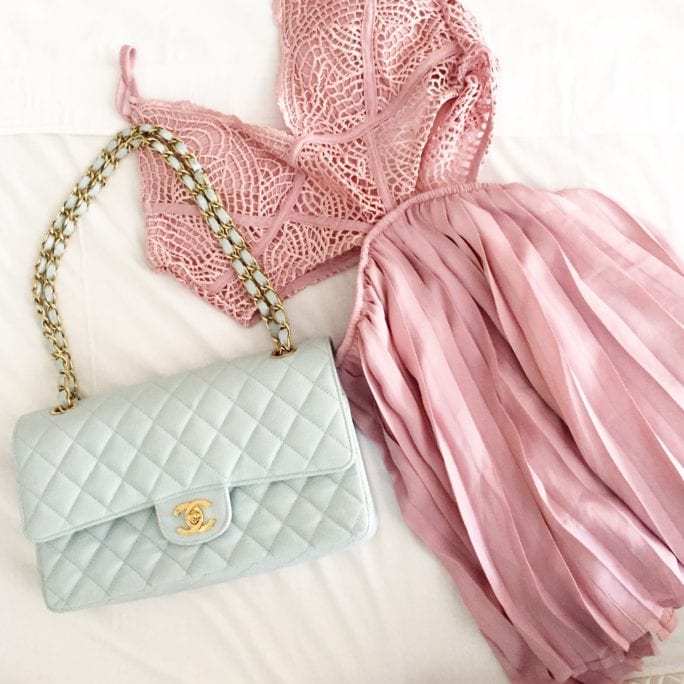 I wore this adorable romper for my first show, and paired it up with the prettiest Chanel bag from Trendlee. The jacket is from Zara's that I customized myself. I will be sharing a future DIY tutorial on the blog, so stay tuned!
This was my meetings outfit on Friday. So comfy and cute for running around the city!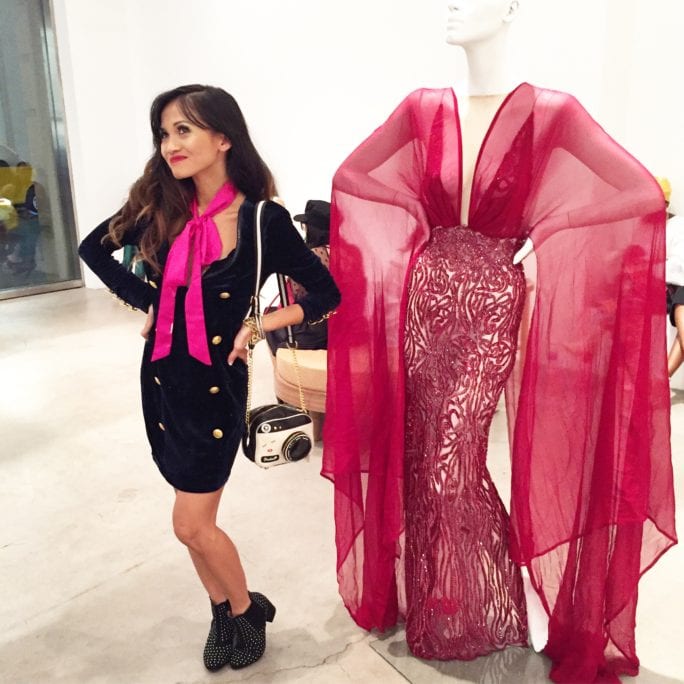 I wore this outfit to the Michael Costello presentation. Trying to blend in with the 6 foot mannequin model over here lol.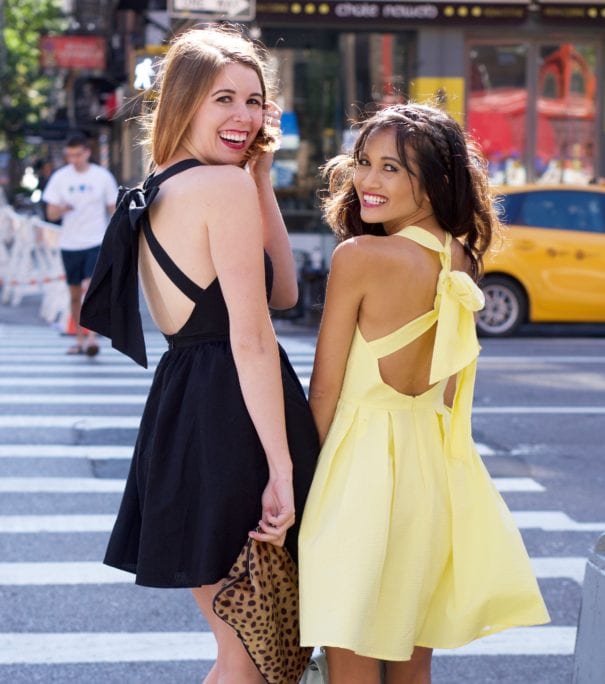 My sweet roommate Greta and our coordinating Lauren James dress. We had to bring in some southern charm to the Big Apple.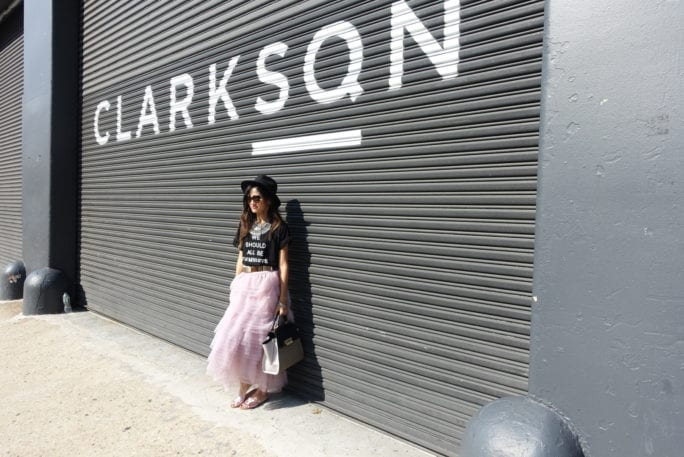 Sunday best at the Dan Liu show with my favorite statement tee and tulle skirt!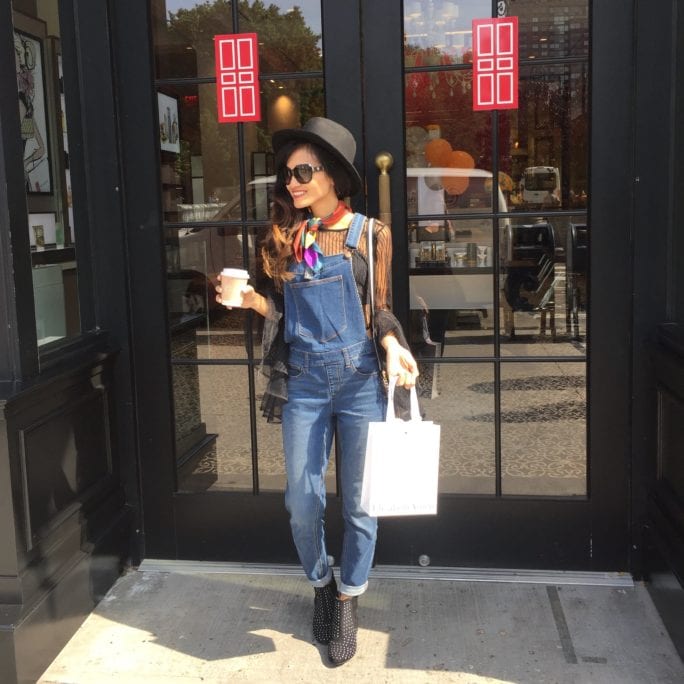 Meetings attire to my Elizabeth Arden spa date at the Red Door Spa. Obsessed with these Wrangler overalls I got at the Bollare showroom. It is so hard to find overalls that fit my petite frame. These are a size 26 and I am normally a 23/24, and they fit!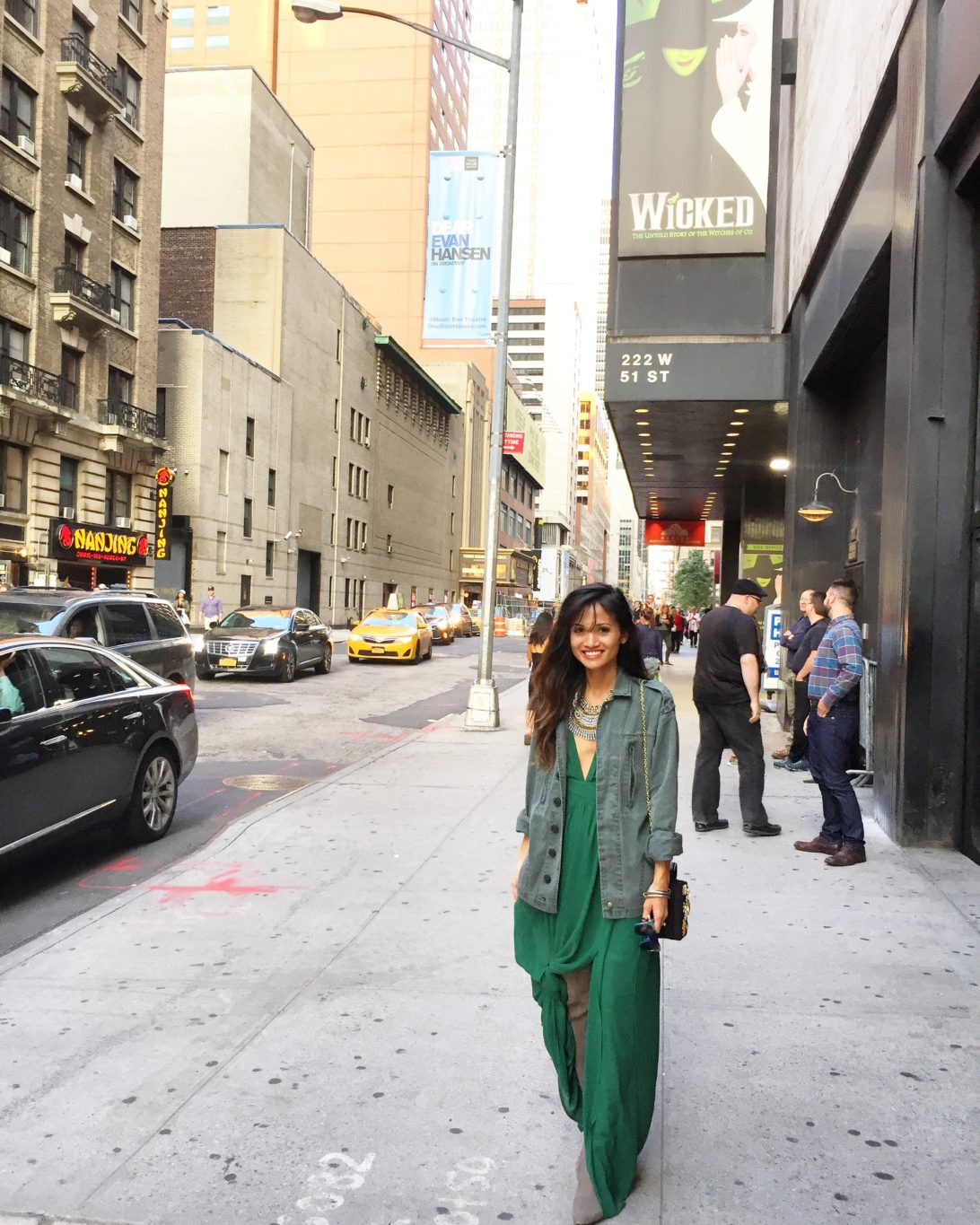 A little greenification to see Wicked on broadway! It was so good, I cried!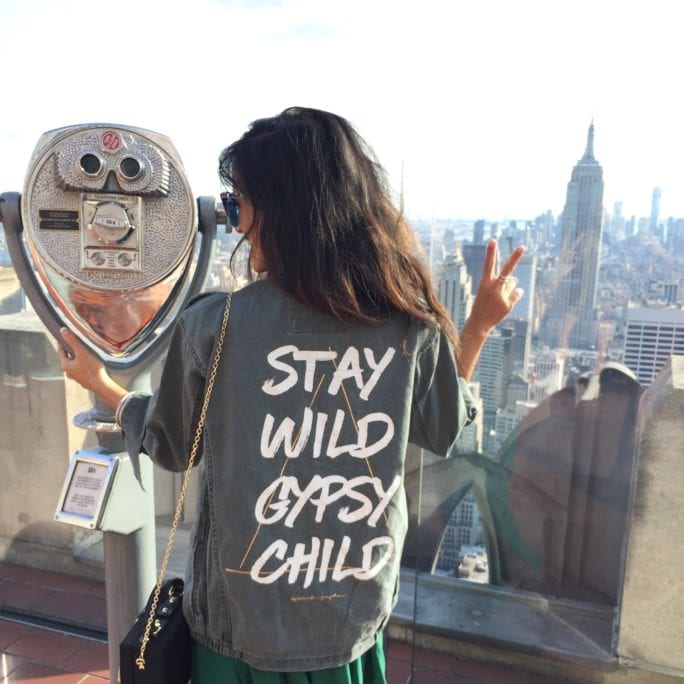 This was another piece I got at my Bollare showroom appointment. I am clearly in love with this jacket as I have worn it almost every day since I got it. It was the perfect jacket for my photoshoot on top of the Rock.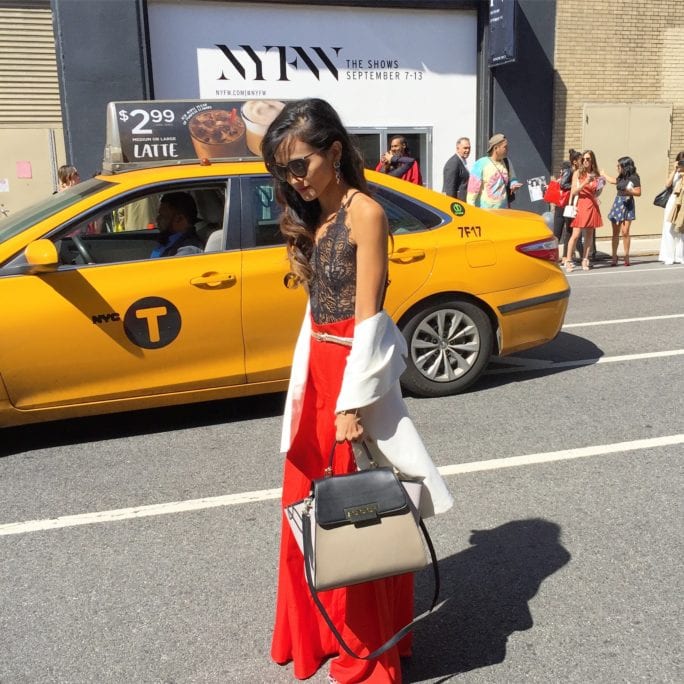 One of my favorite outfits I wore to the Taoray Wang show. Wide leg pants are my jam! They just make me look five inches taller.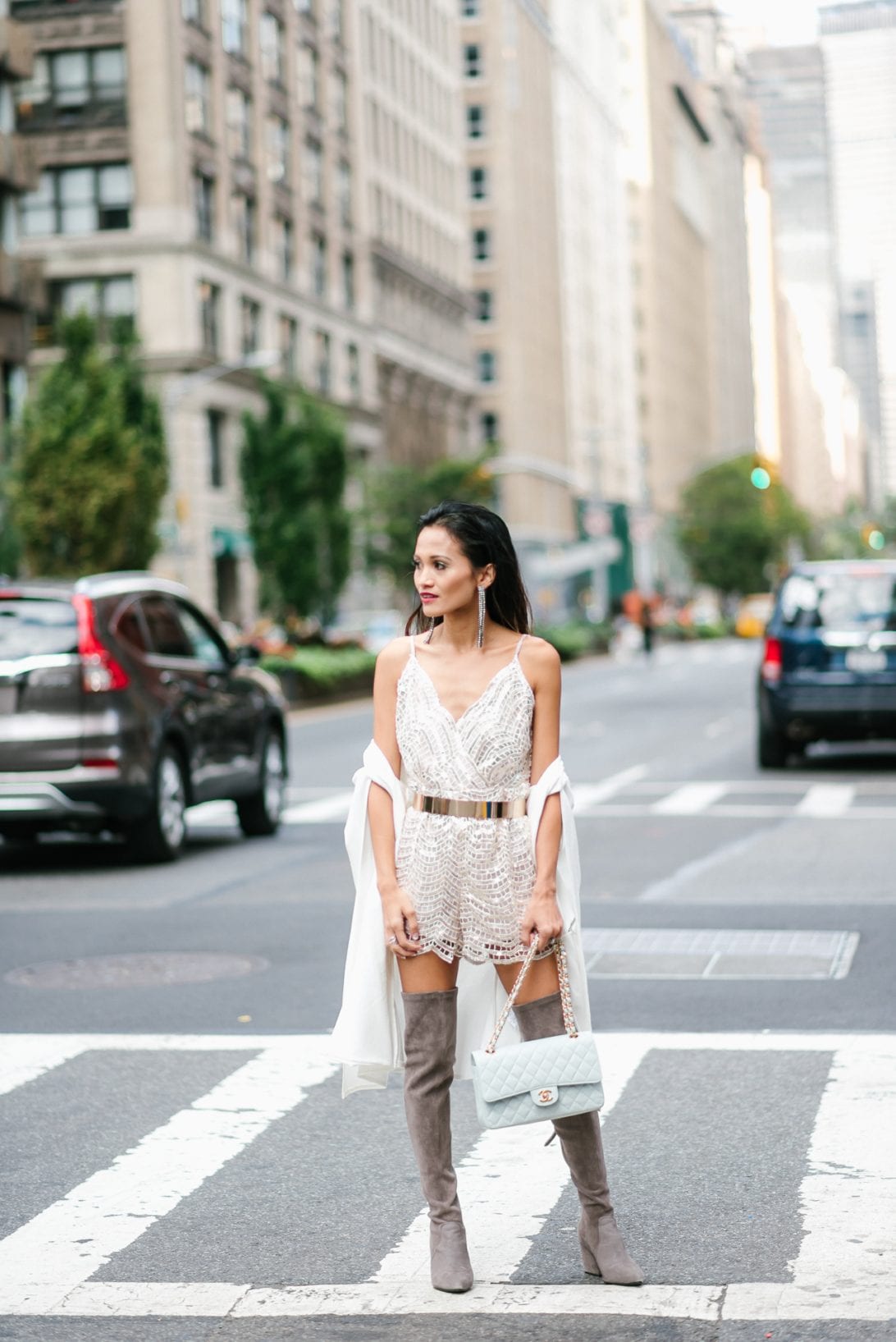 In love with this romper! It is sold out but I linked a similar one below! I wore this to the Rewardstyle party and to the Philipp Plein show.

I hope you enjoyed my NYFW September 2017 Instagram Roundup. Stay tuned for a complete NYFW guide, plus a breakdown of my days in NYC. I will also be sharing tips as well as what I would have done differently my second time around! Thanks for stopping by!
P.S. Subscribe for weekly newsletters so you never miss a single post!