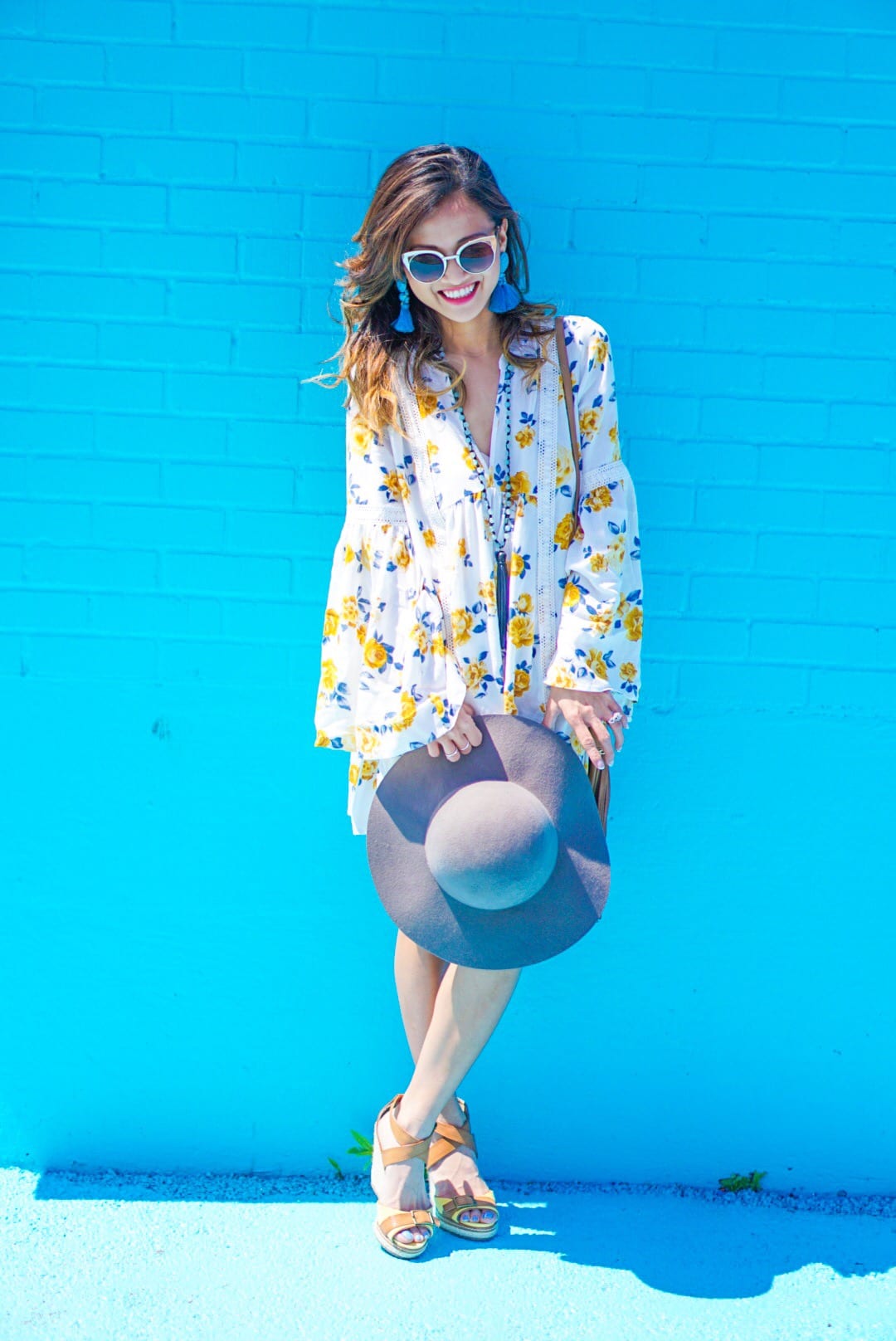 Last weekend my family and I went Galveston to walk the strand. We took Jayden to the train museum, because he loves Thomas the Train and all things train related. We literally read the same Thomas the Train books every night before he goes to bed. I remember being a kid and loving the Thomas the Train series too. I guess he must get it from his mama! ;P I wore this fun floral swing dress to the strand and received so many compliments. This is one of those dresses, that if it was still there a week later it was meant to be. I first saw it at the Galleria Forever 21, but I told myself if I found it at the one in Baybrook location then it was meant to be. Sure enough a week later there was a small left at the Baybrook location so I snagged it before it was sold out. It isn't online but I liked similar styles below. Check out how I styled it below: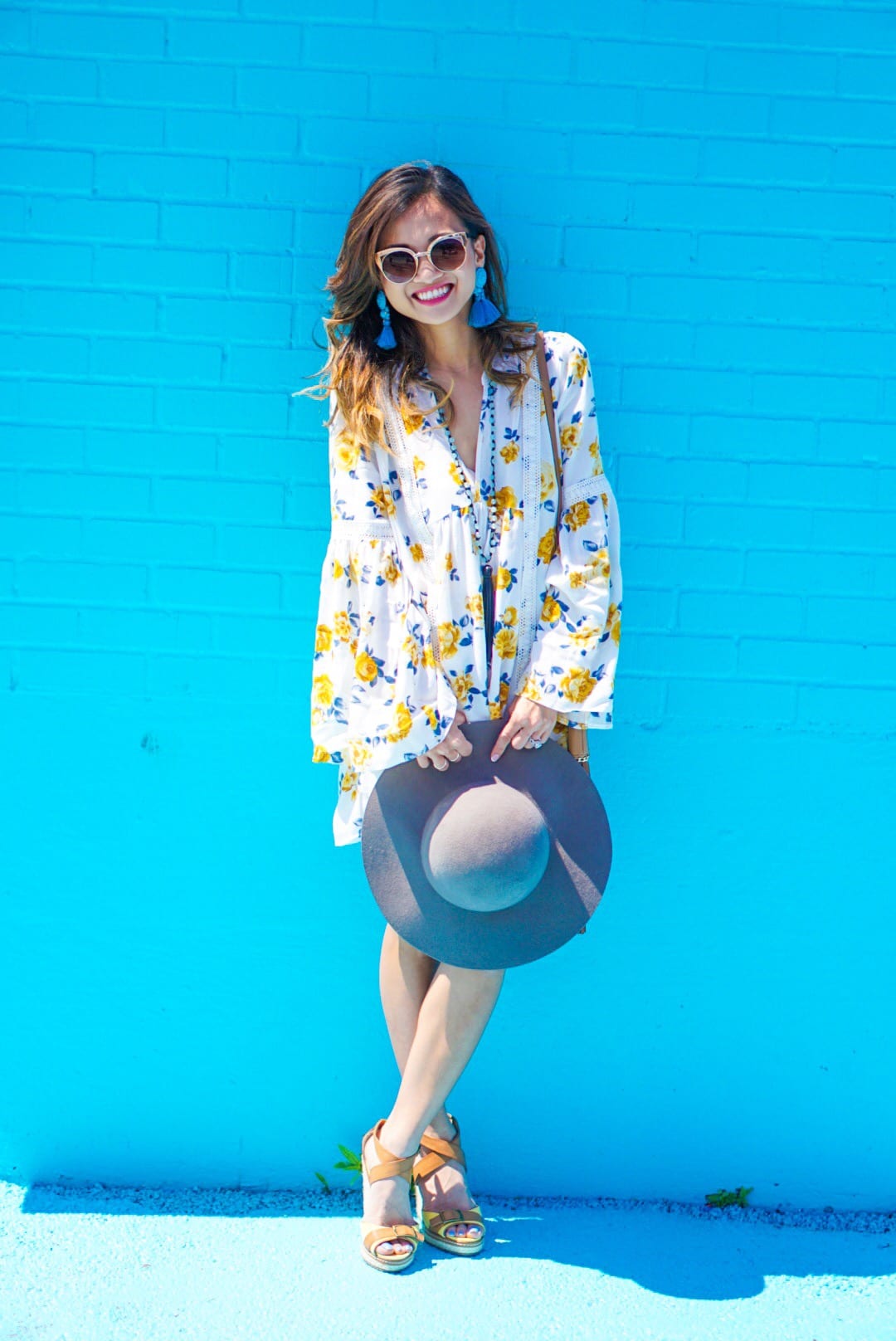 I'm a hippie at heart, so you will always find me in a boho style. I love this grey hat and you have probably seen me wear it several post, like this one here. It is a staple in my wardrobe and I loved how it coordinated well with this dress. I am wearing my favorite turquoise tassel earrings from H&M. I wore them in my previous post here. They are sold out online but you can still find some in stores. Statement earrings are a perfect way to accessorize a shift dress.
These sunglasses are one of my favorite summer sunnies, and they are less than $30. I love how they glam up any outfit. Check out how I wore it here.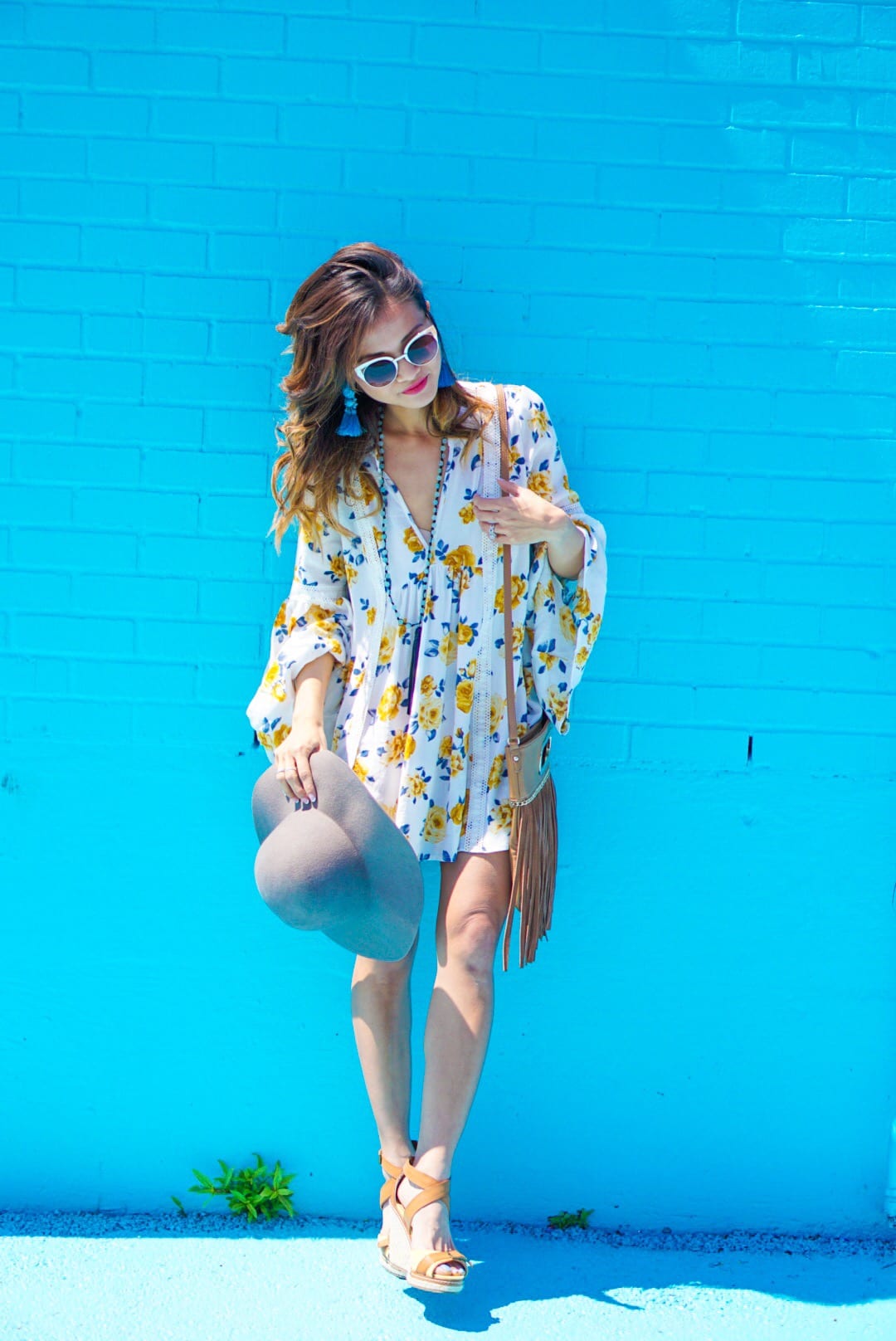 Remember my previous post about Trendy Tassel Accessories for the Summer. I love how this necklace and purse pairs perfectly with this swing dress. Tassels are a must have this summer, and perfect for a boho vibe.
 Denim jackets are great summer over piece that go with everything including this floral swing dress.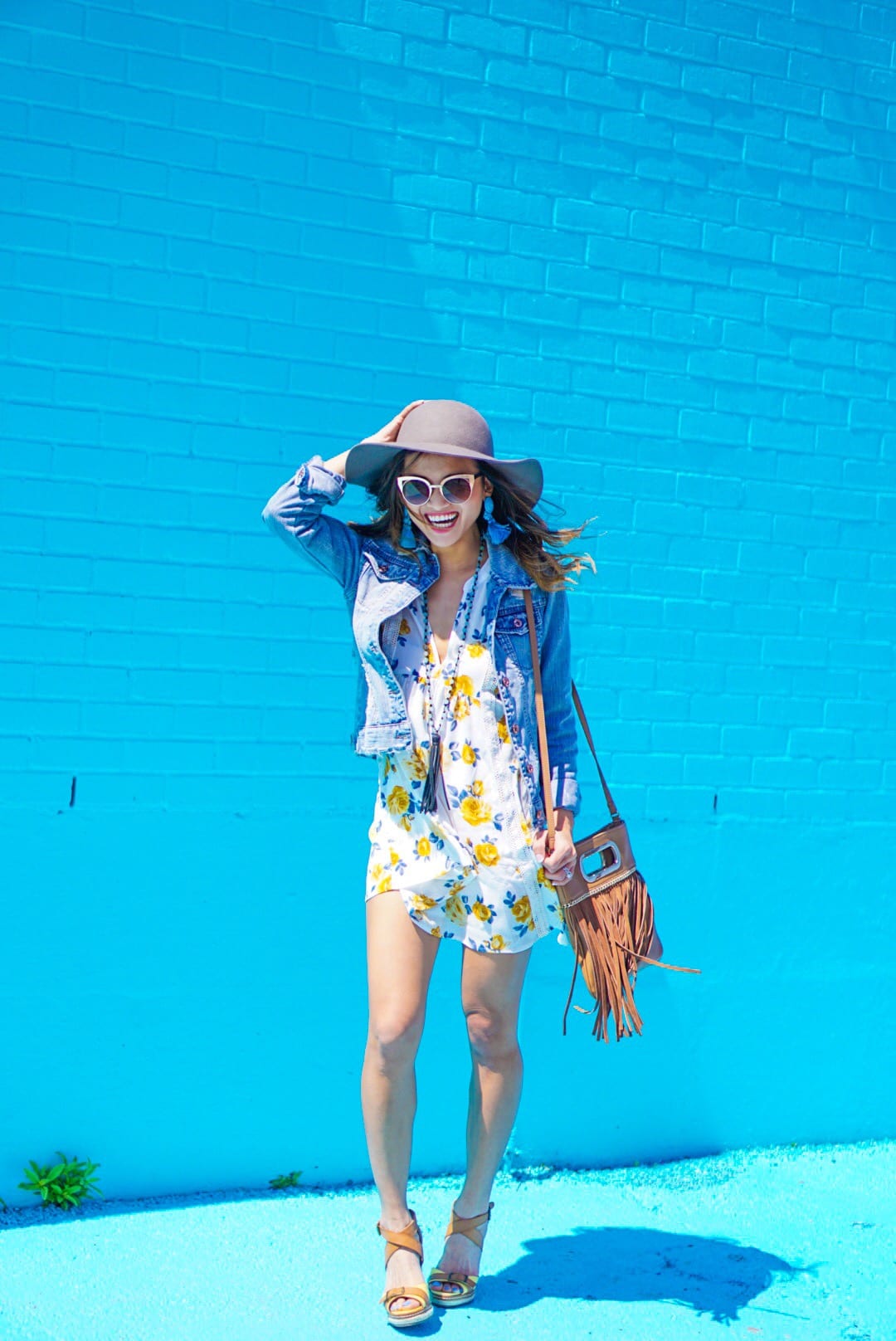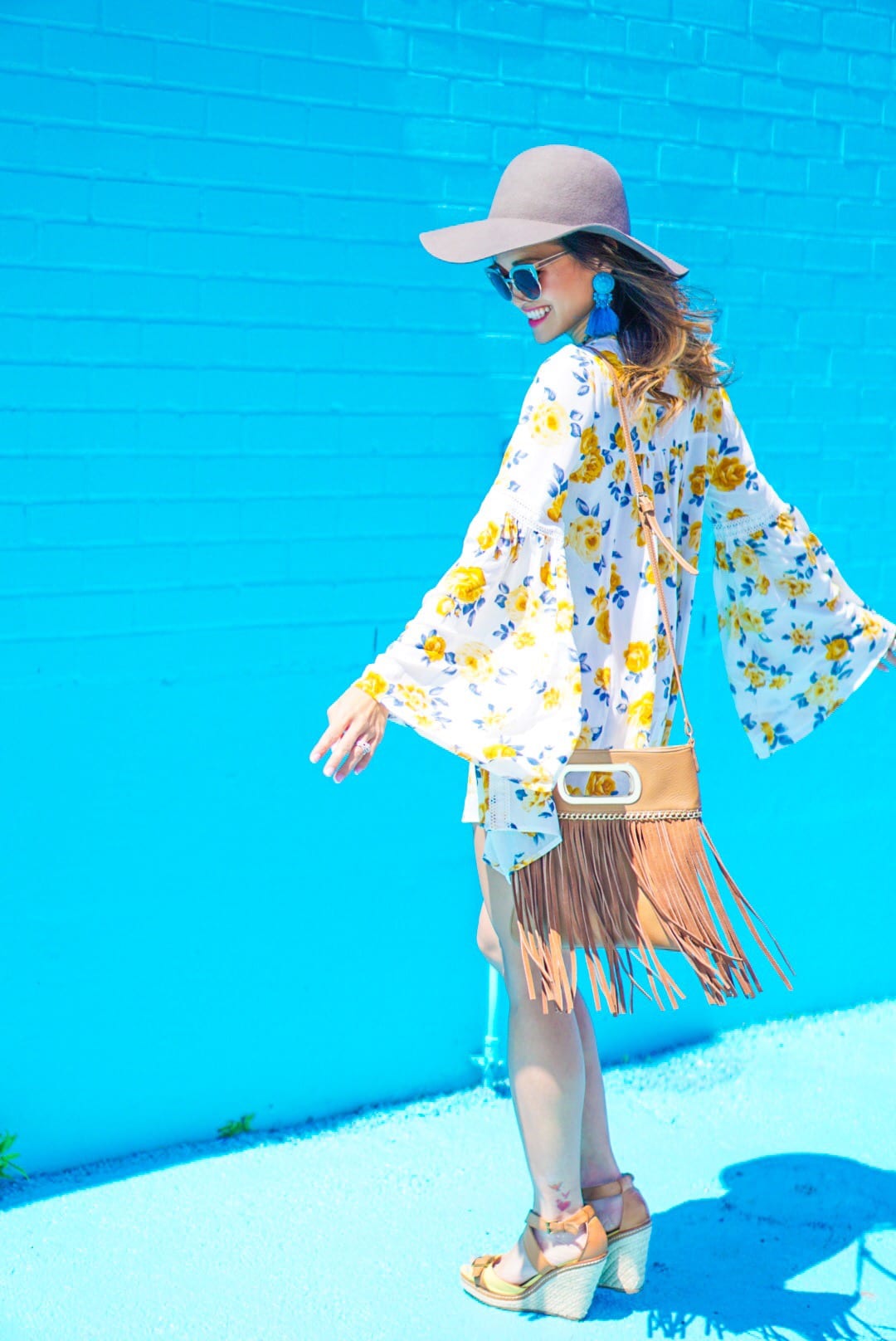 I am obsessed with the bell sleeves. I love how it moves with the dress. This is definitely a fun dress to wear to the beach.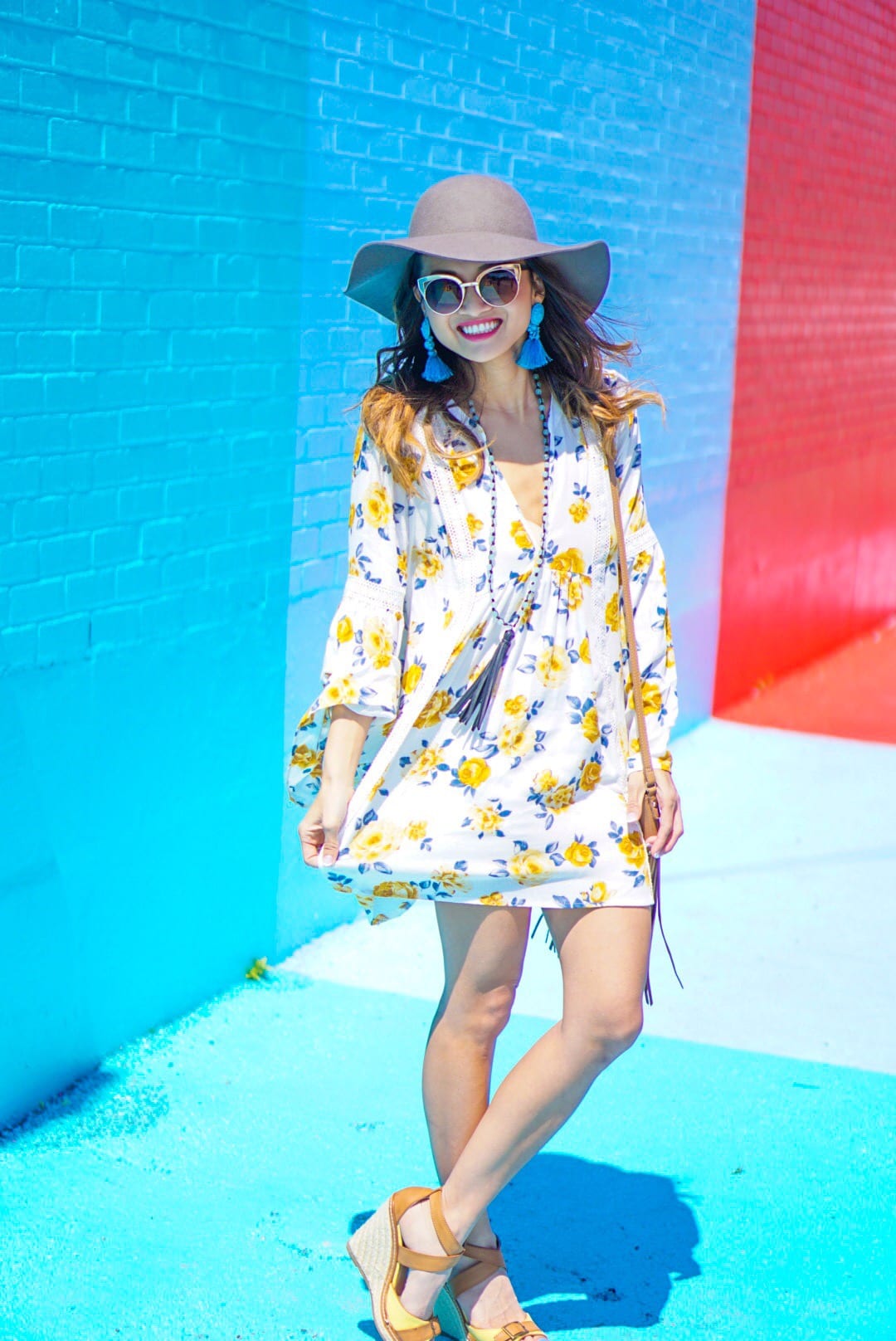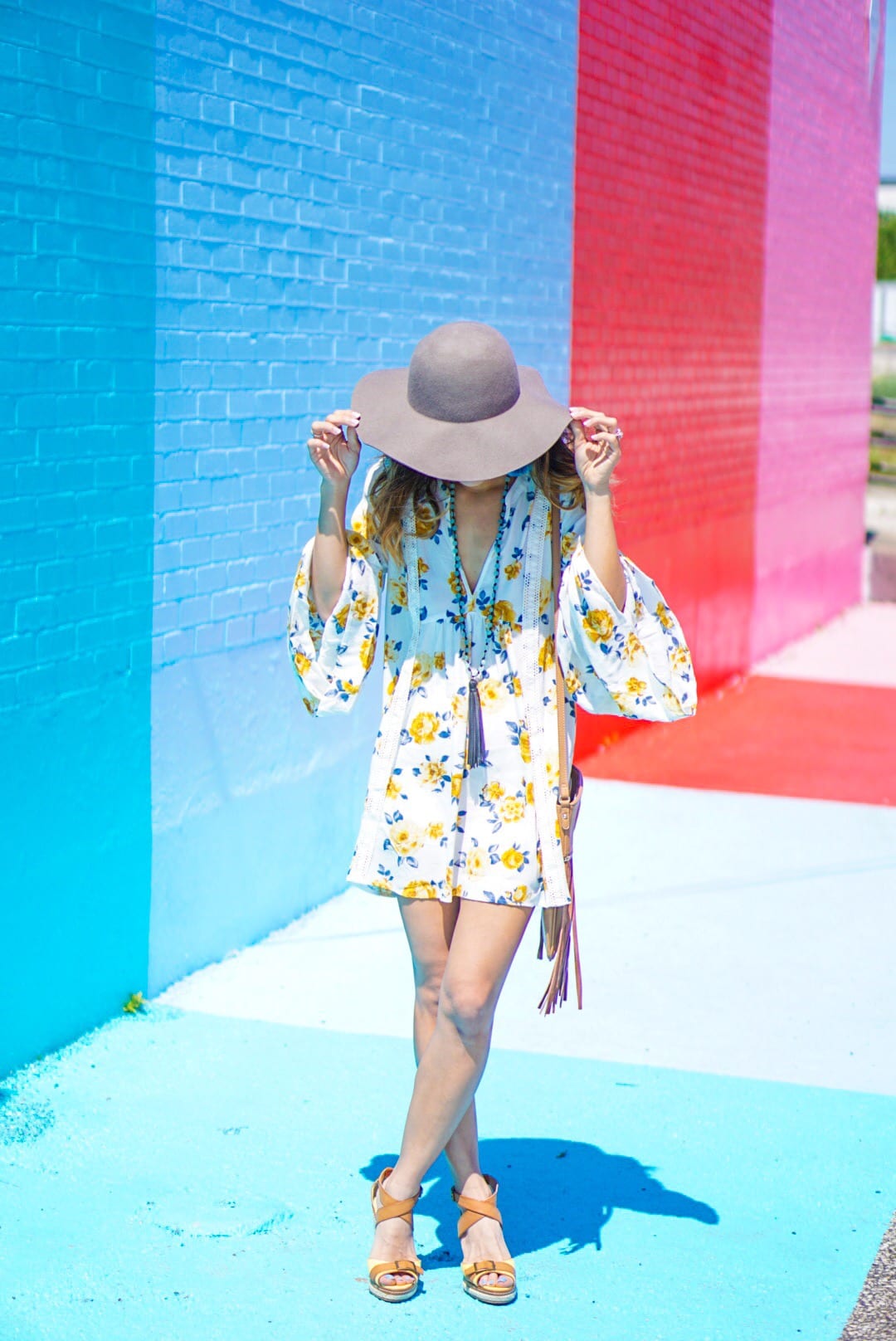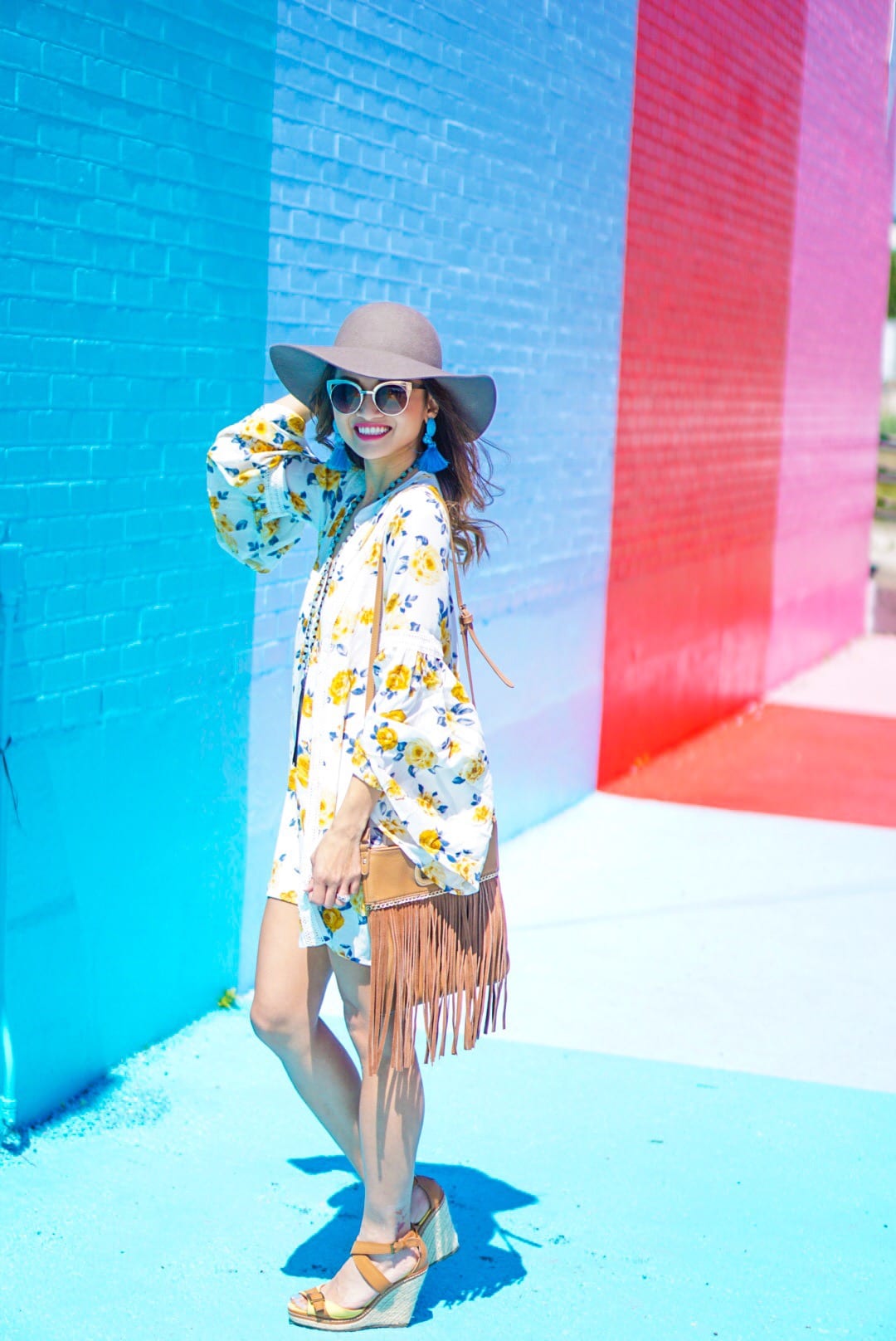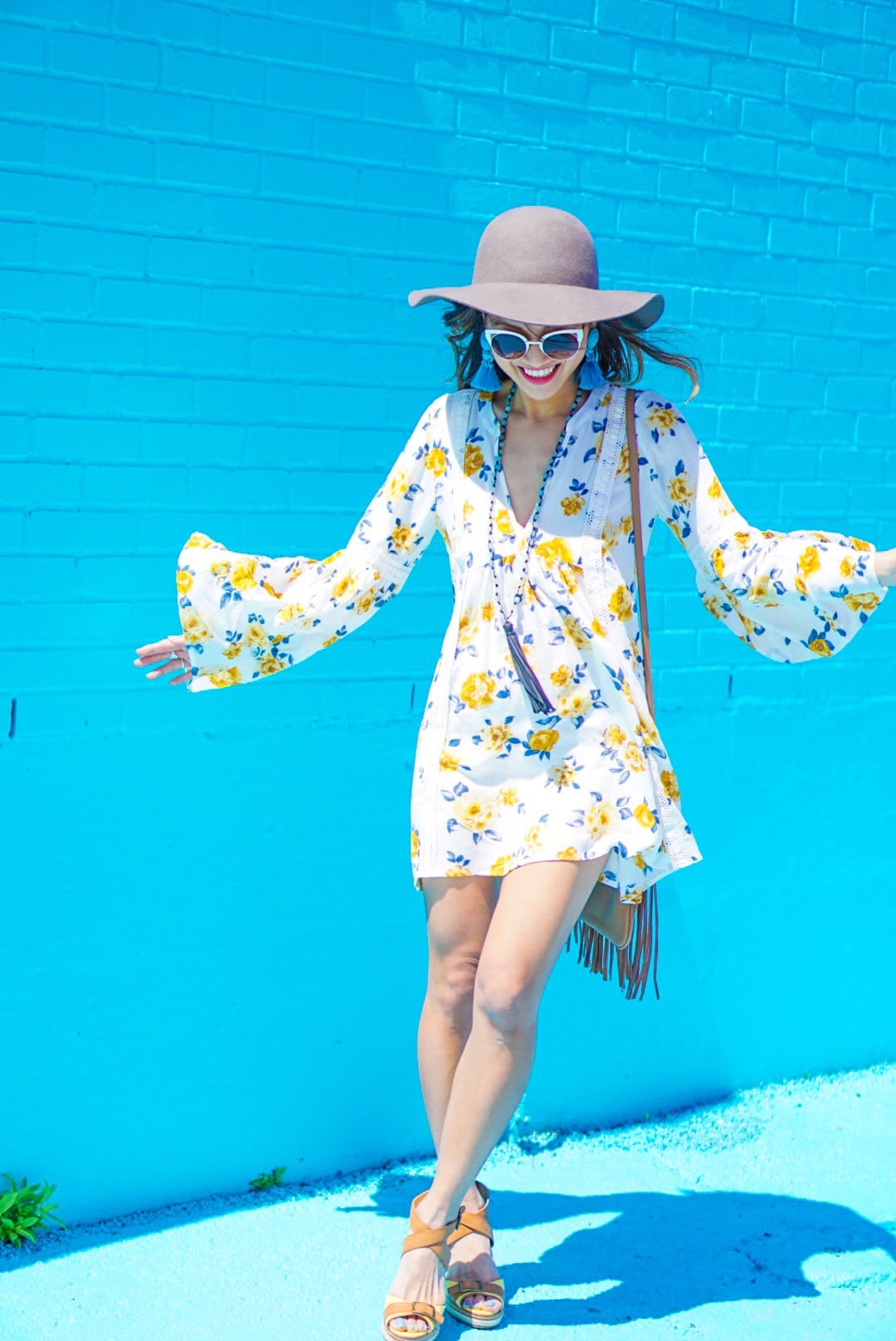 SIGN UP FOR LIKETOKNOW.IT TO SHOP THIS LOOK:

Floral long sleeve swing dresses are a hot trend this summer. Don't be afraid to experiment with prints and bright colors. Trust me you will have more fun! This dress is perfect for the beach, a date night out, or a casual Sunday brunch. If you don't have one already, check out the ones I linked above. I hope I have inspired you to try out this fun boho trend. If you love this outfit make sure to pin it on your summer style boards for future outfit inspirations. Follow me on Pinterest for my stye inspirations. Thanks for reading!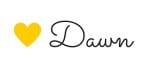 P.S. Don't forget to enter in my super easy summer Monogrammed tote giveaway here. It ends Monday. Good luck!