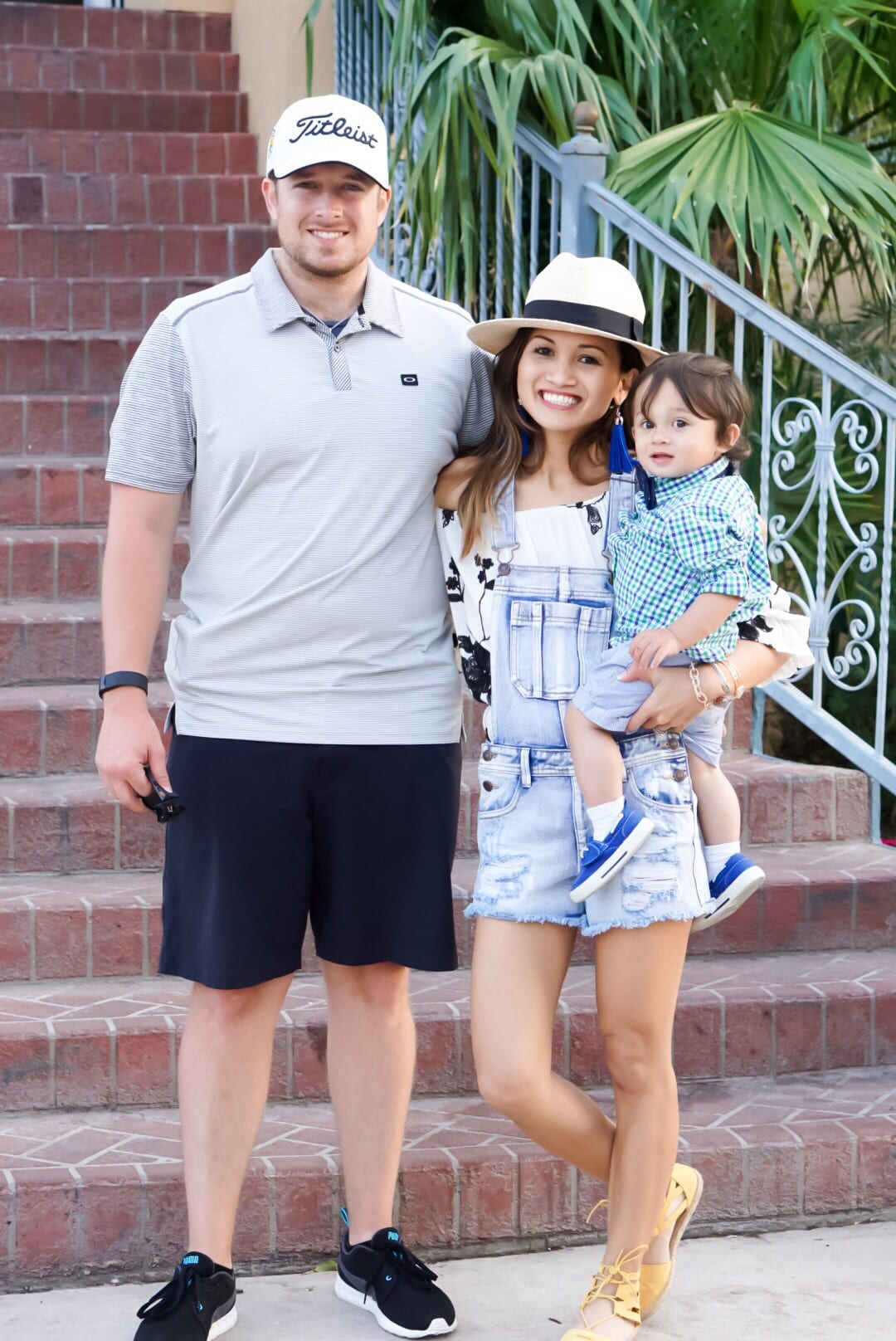 This weekend I'm looking forward to our annual family trip to Dallas to visit family and support the Texas Rangers. Since Josh's Uncle got named the manager of the Ranger's last year, we have become the biggest Texas Rangers fan in Houston. (P.S. We love the Astros too!) We are so excited to visit our family up there and take Jayden to watch the games. He went to his very first baseball game when he was 3 months old last year for opening day for the Rangers. (Visit post here.) One perk about this weekend, due to some amazing blogging opportunities, my hubby, our little guy, and I will be staying the weekend at the Hilton in Arlington, literally minutes from Globe Life Park. We can't wait to share our experience with you. But first let me share with you one of my favorite trends for the summer, denim short overalls, and how you can rock them!
I have always been a fan of overalls since I was a kid, and now that I have a little guy, I love dressing him in it too. When I saw these at Forever21, I couldn't help but fall in love with them and their distressed wash. Plus they are a great alternative to shorts for the summer.  Like most of you, I was worried I wouldn't know how to dress them, and if I could still pull them off now that I am a mother.  But when I brought them home, after playing around with them in my closet, I found so many great options I had to share with you! So here are some fun tips on how to wear short denim overalls.
Dress it up.
It is so easy to just throw a basic tee with them, but don't be afraid to pair them up with a dressy top.
Go off the shoulder.
With the off shoulder trends being one of the hottest trends right now, you can't go wrong with pairing these two together.
Pair it up with cute flats.
As a mom on the go, I love having cute flats I can be active in with my kiddo and not worry about my feet hurting at the end of the day. I bought these at Forever 21 too, and they are under $30!
Make a statement.
Go bold with some statement earrings. I'm obsessed with these tassel earrings and will be wearing them this weekend at the games!
Top it off.
Nothing says summer like a nice straw fedora. Fedora, floppy hats, and baseball caps are the perfect accessory to go with overalls.
I wore this outfit last week when we went out to Kemah for a little family fun with the little guy. We love taking him out in his smart trike, and he loves just people watching and seeing everyone on the Carnival rides.
Shop the look below!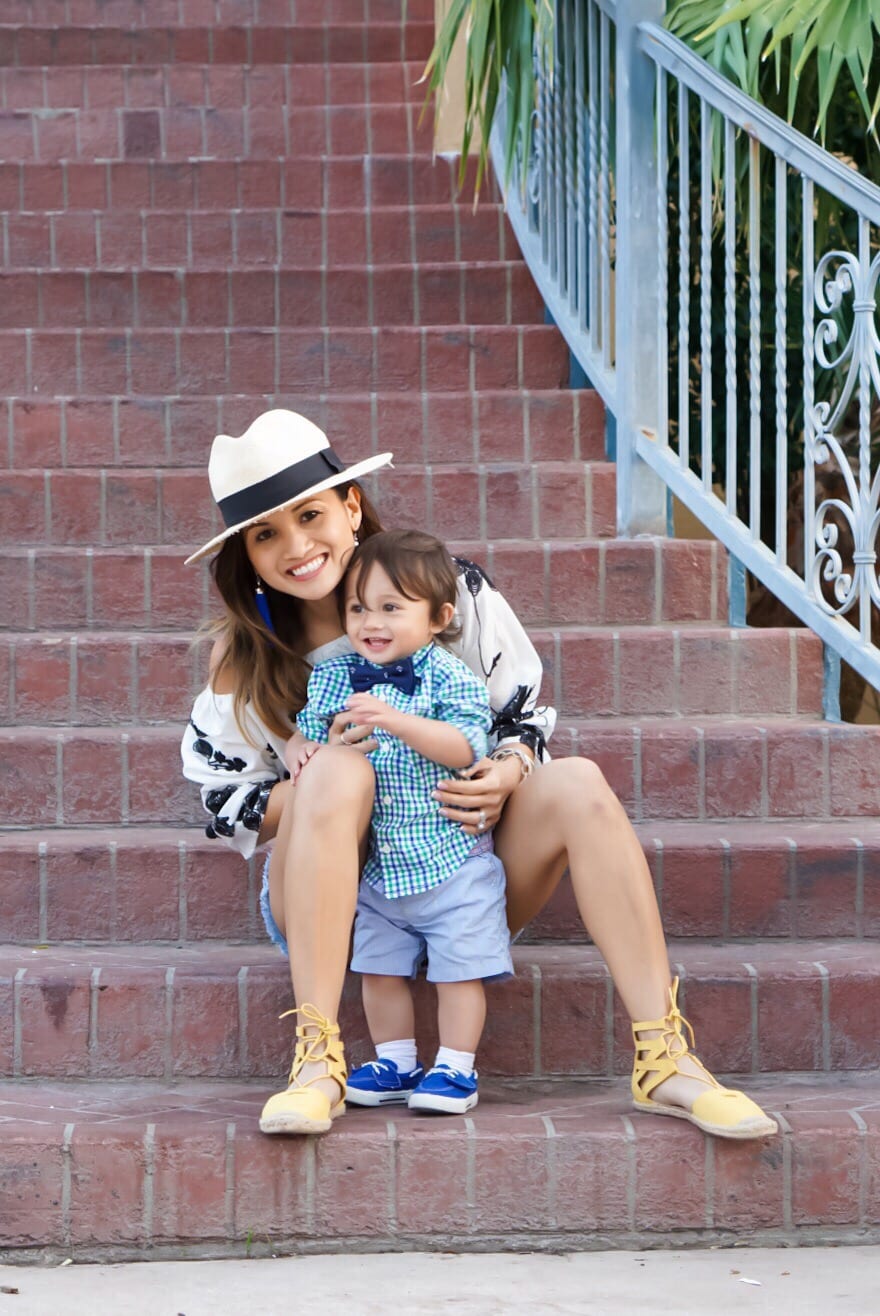 SIGN UP FOR LIKETOKNOW.IT TO SHOP THE LOOK:

You are never too old to rock short denim overalls. I hope these fun ideas inspire you to try this new trend. Make sure to stay tuned on my snapchat @dawnpwinston for more ways to wear overalls, and follow along for this weekend's fun festivities. Thanks for stopping by!