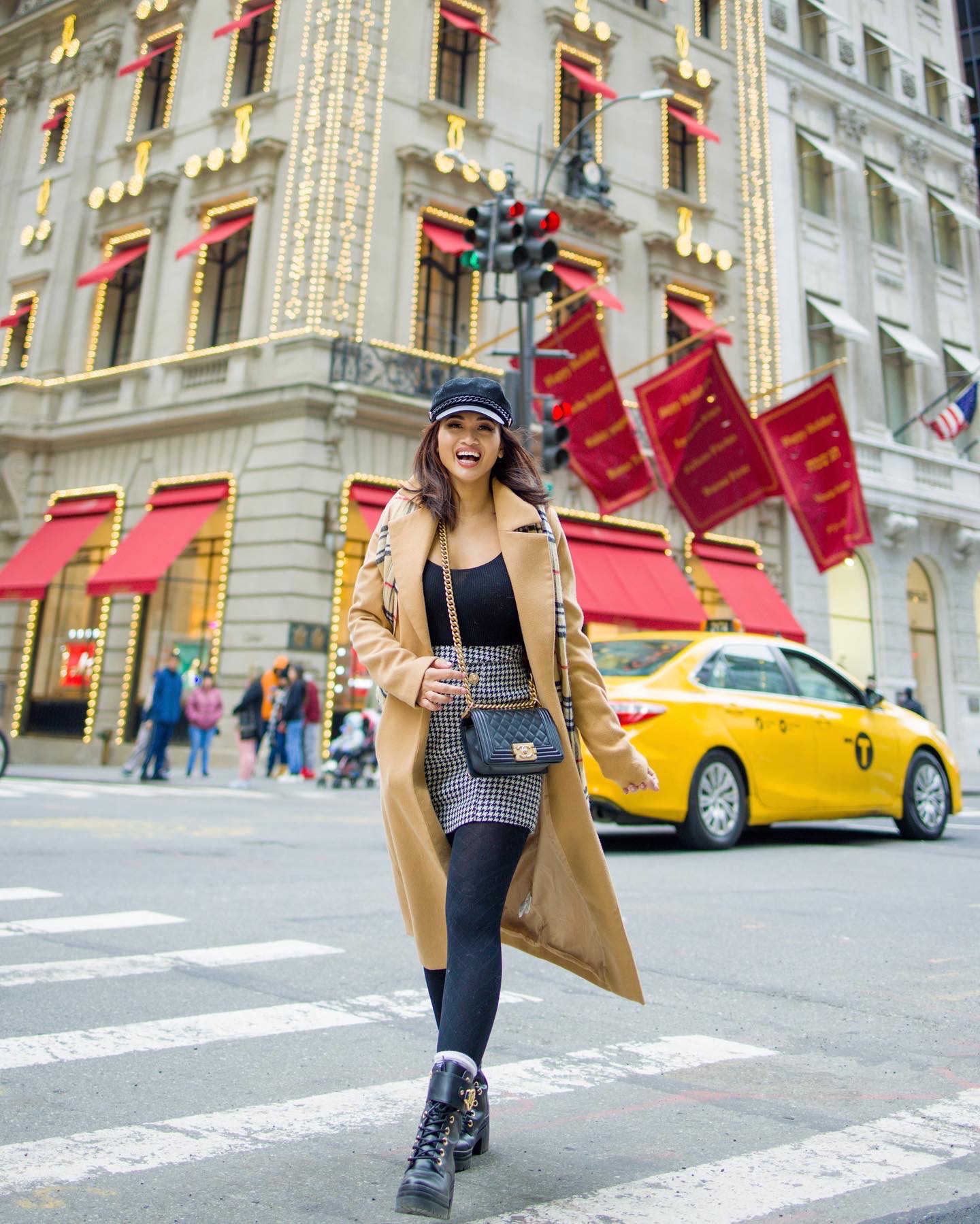 Hi friends!
Hope you are doing well! Today I wanted to share with you my holiday trip NYC travel guide. I went a couple weeks ago with friends and it was so much fun! It was on my bucket list to go during the holidays and wow was it amazing! It was definitely a whole different experience than my other times I went during fashion week. This was my first time coming back to NYC since 2019 before COVID. I was worried how it was going to be post COVID, but it was just as magical. Check out everything we did in my holiday trip NYC travel guide below!
Holiday Trip NYC Travel Guide
WHERE TO STAY:
For this trip we stayed at the WestHouse New York a luxury hotel centrally located  near 5th Avenue, Central Park, Bryant Park, and Time Square. We were literally walking distance from everything. It was so nice because there is a Starbucks on the corner, a $1 Pizza place on the next, and a rooftop bar, and several amazing restaurants near by. We didn't have to go far if we wanted to go anywhere.
The rooms at the WestHouse were so nice and the beds comfortable. But best part is was the complimentary breakfast, dinner, and wine! The food did not disappoint and it was such a great option if we didn't want to go out to eat or even if we wanted a little snack in between meals. The staff was so accommodating and very nice during our stay. One thing I would suggest it taking an Uber instead of a Taxi to and from the hotel. We did not get a great experience with a Taxi to the airport.
WHAT TO DO:
Watch the sunset of NYC skyline at the Summit One. Plan to stay here for a couple of hours because there is so much to see and do. It is an amazing experience!
Go ice skating and have a hot cocoa in Bryant Park. It is so much fun and will get you in the Christmas spirit.
Stroll through Central Park. The fall foliage is beautiful, and there are so many beautiful spots and views of the city.
Walk through Time Square at night. It is so vibrant and full of action. Make sure to keep your personal things close so you don't get pick pocketed.
Window shop on 5th Ave. The luxury stores dress the store front with beautiful Christmas decor! Cartier is an iconic place for a cute photo or even Louis Vuitton.
WHERE TO EAT:
One thing I love about NYC, are all the amazing restaurants. Here are the ones that we went to and loved. Not only was the food good but so was the decor and ambience.
Breakfast at Ralph's Coffee.
Tea time at the Plaza.
Lunch at La Grande Boucherie.
Dinner at La Pecora Bianca.
Drinks on the Rooftop at Dream Midtown. 
SHOP OUTFITS:


SHOP OUTFITS:


We had the best time in NYC! I would one hundred percent recommend going during the holiday season. Mid November was perfect timing! You get a bit of the fall weather and also see the city decorated for the holidays. I hope this guide helps you plan your next holiday trip to NYC. You can see more of my trip videos here!
Check out my other travel post here!
P.S. Subscribe for weekly newsletters so you never miss a single post!