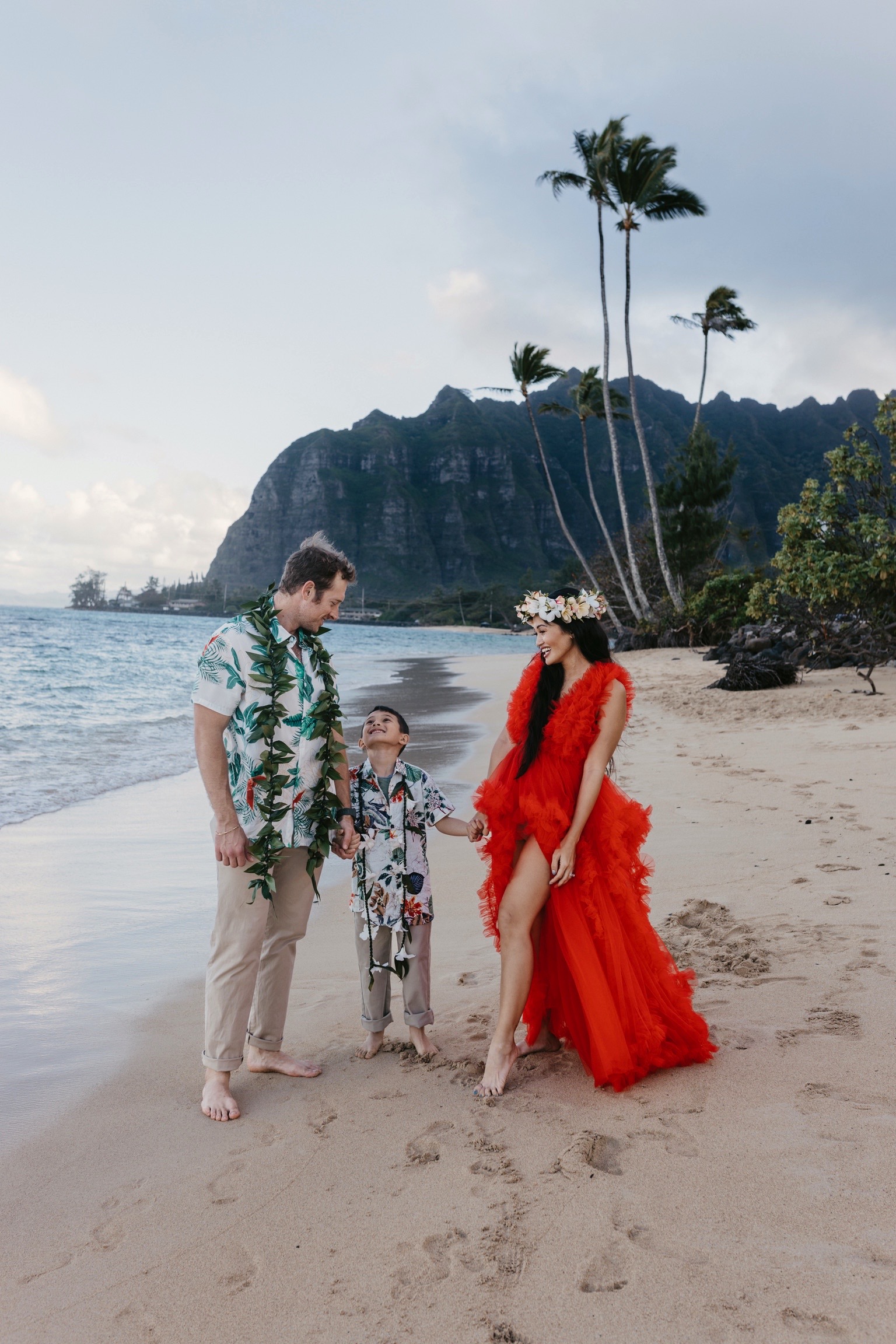 Hi friends,
Hope you are doing well! I am so excited to share with you our Hawaii family beach photoshoot. When we were planning this trip I knew I wanted to capture these memories for my family. I feel like family photos are the best type of investment that will bring you endless joy. Hawaii was absolutely stunning and it the beach and the mountains made the perfect backdrop for this shoot. Check out more of our family shoot below!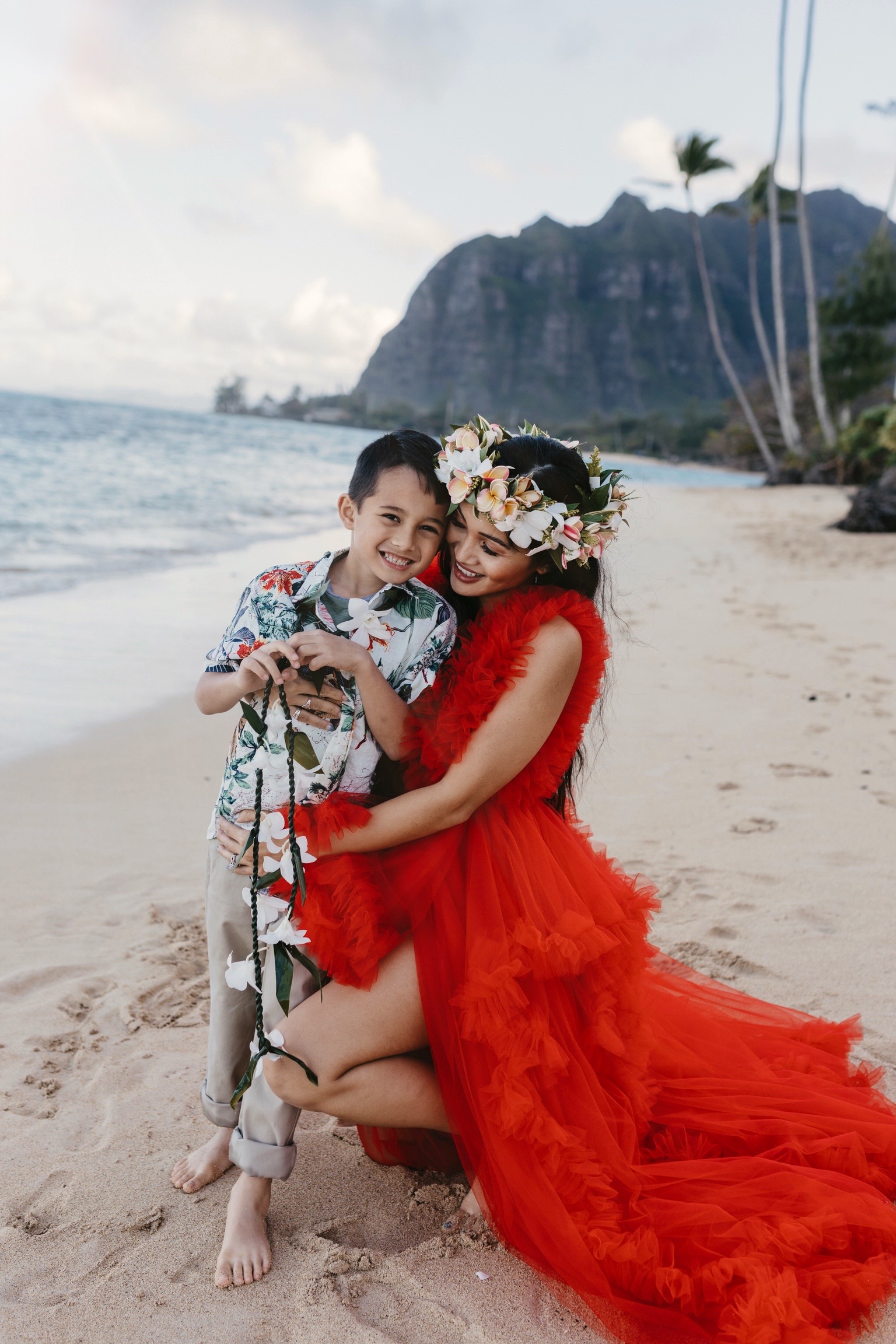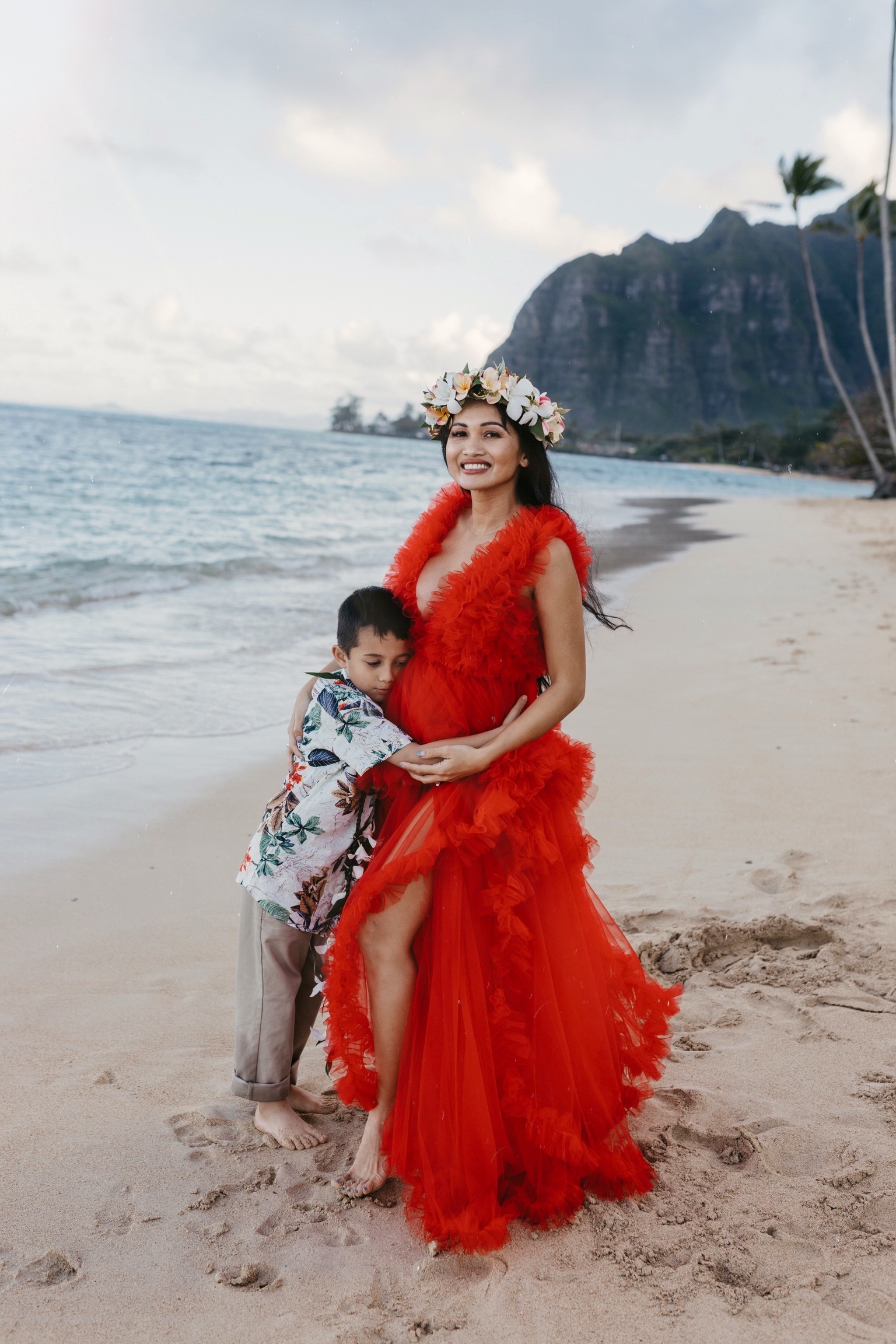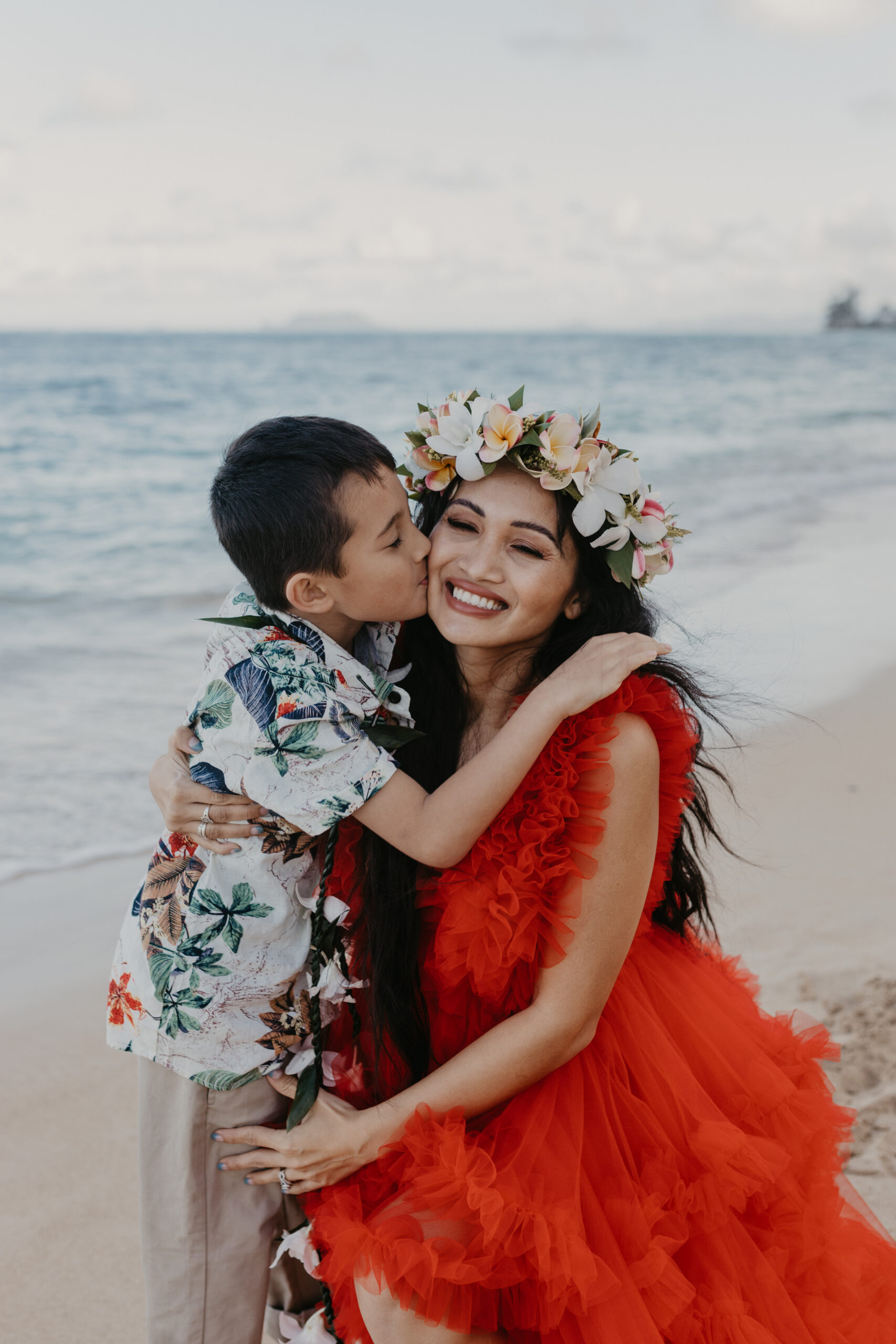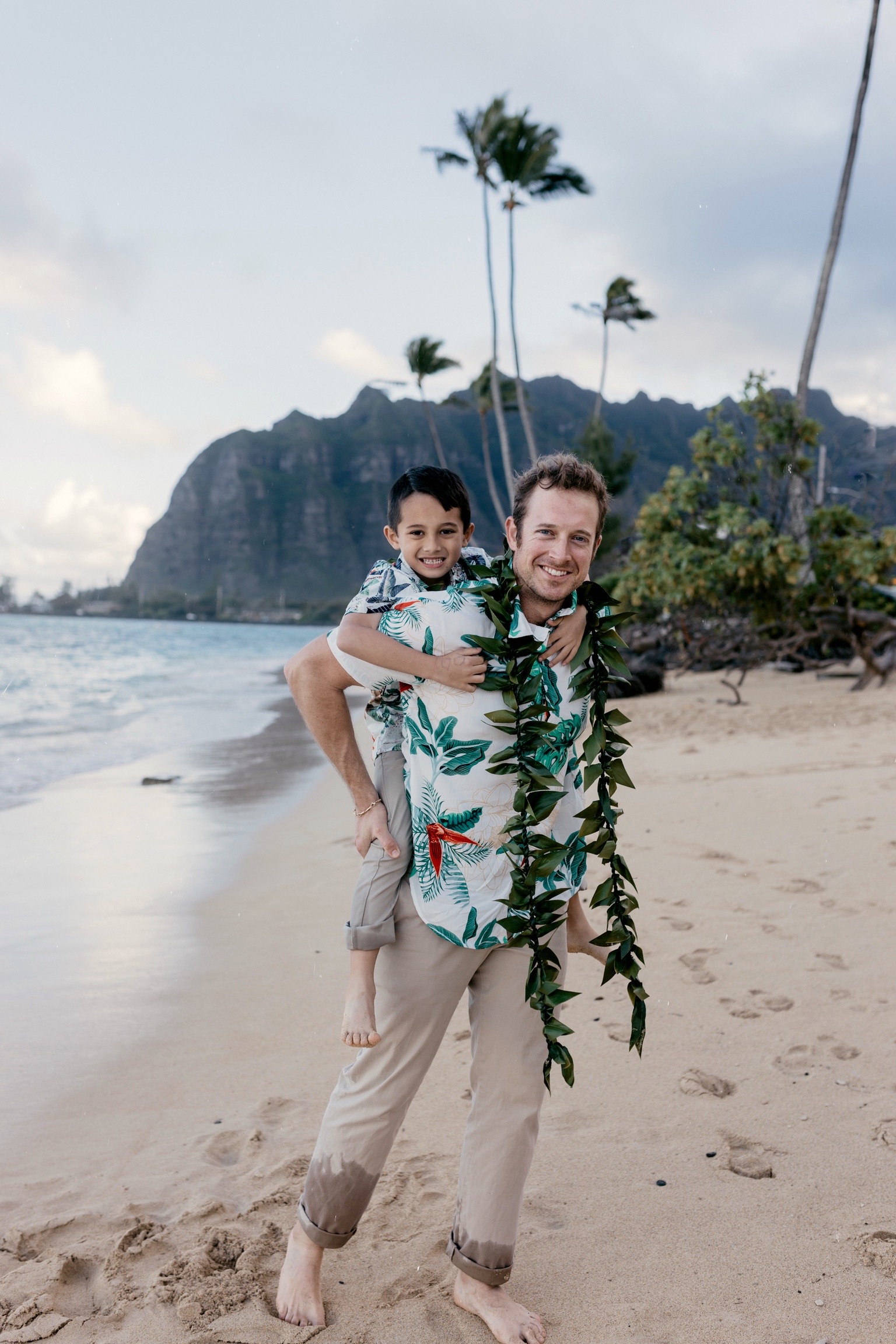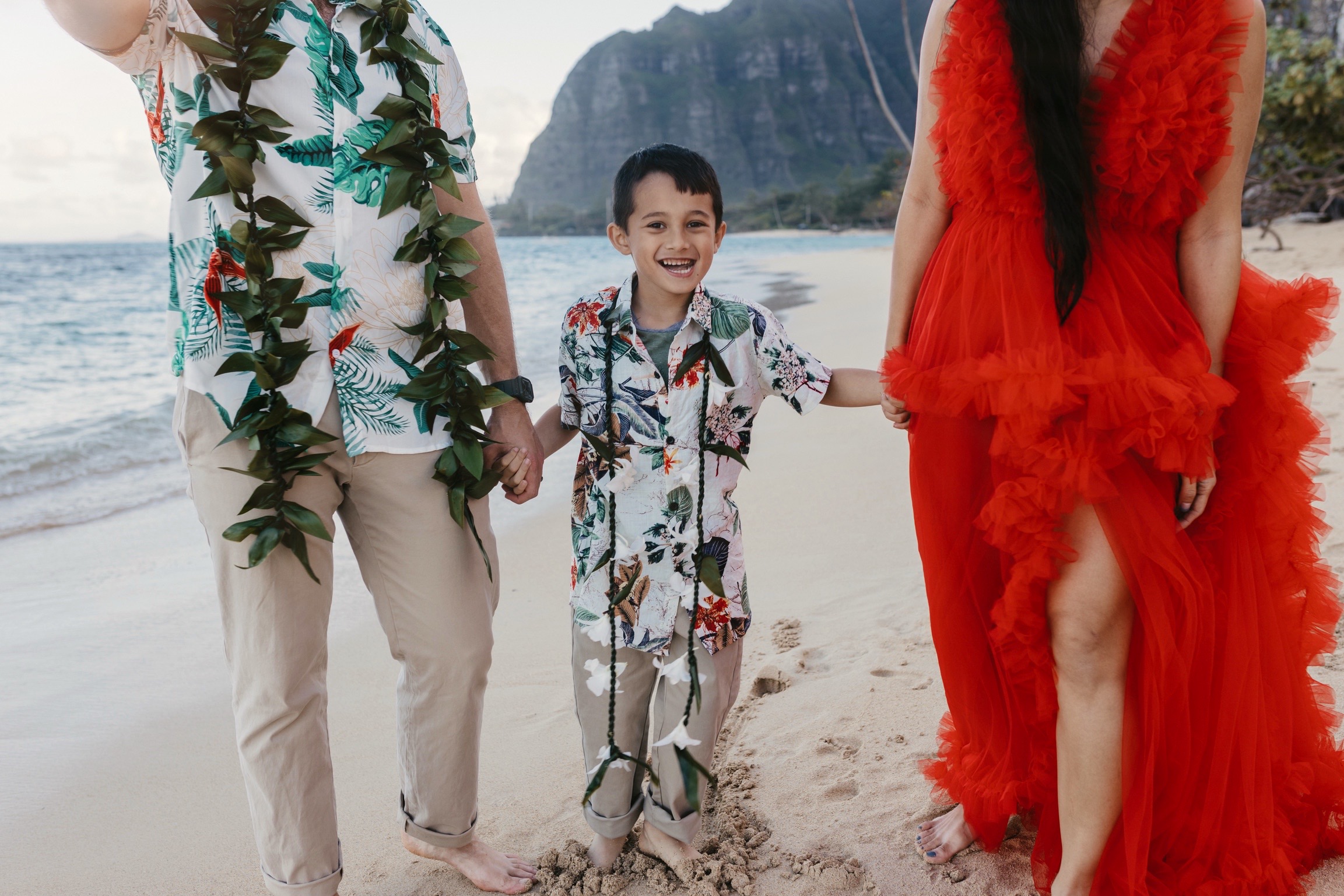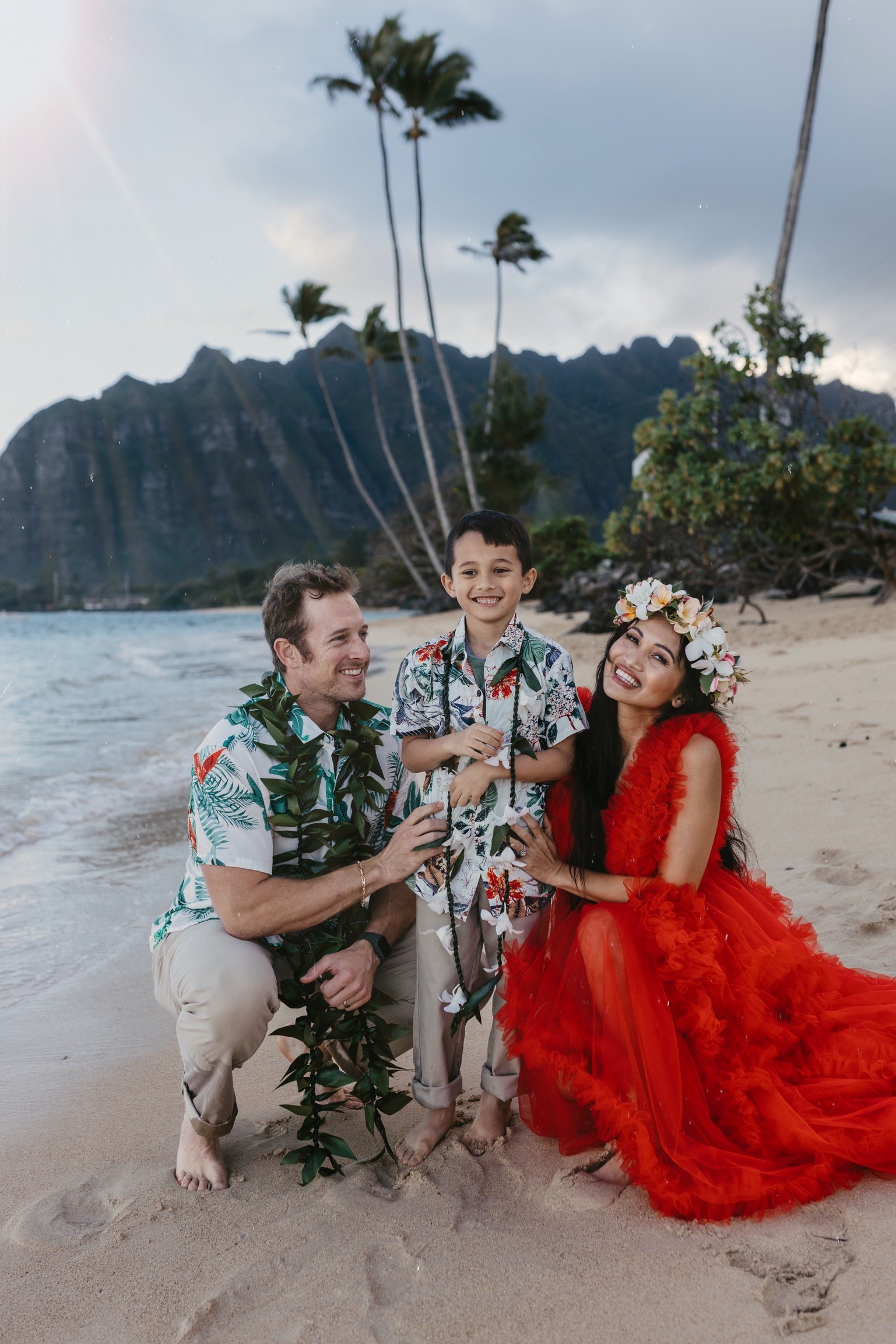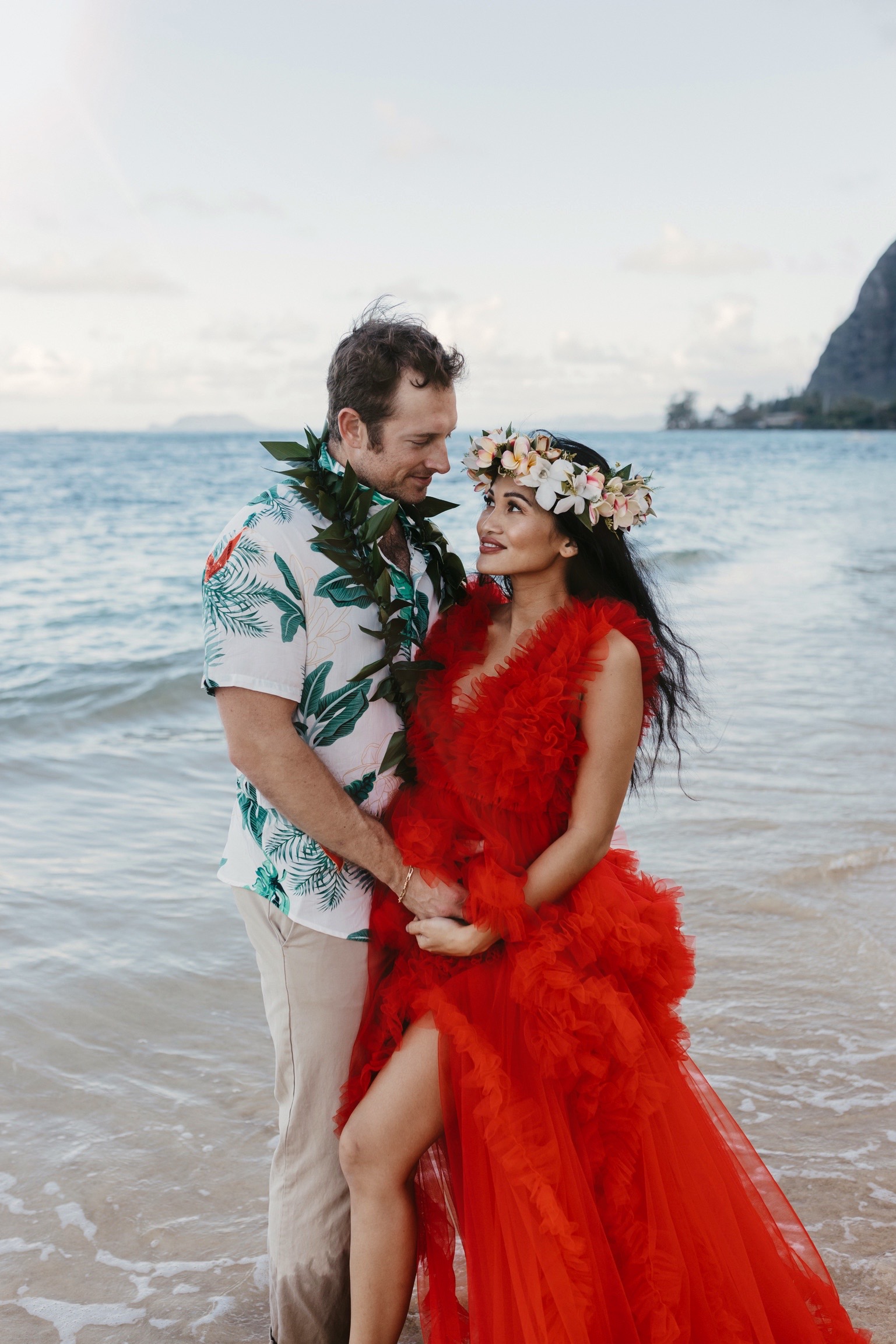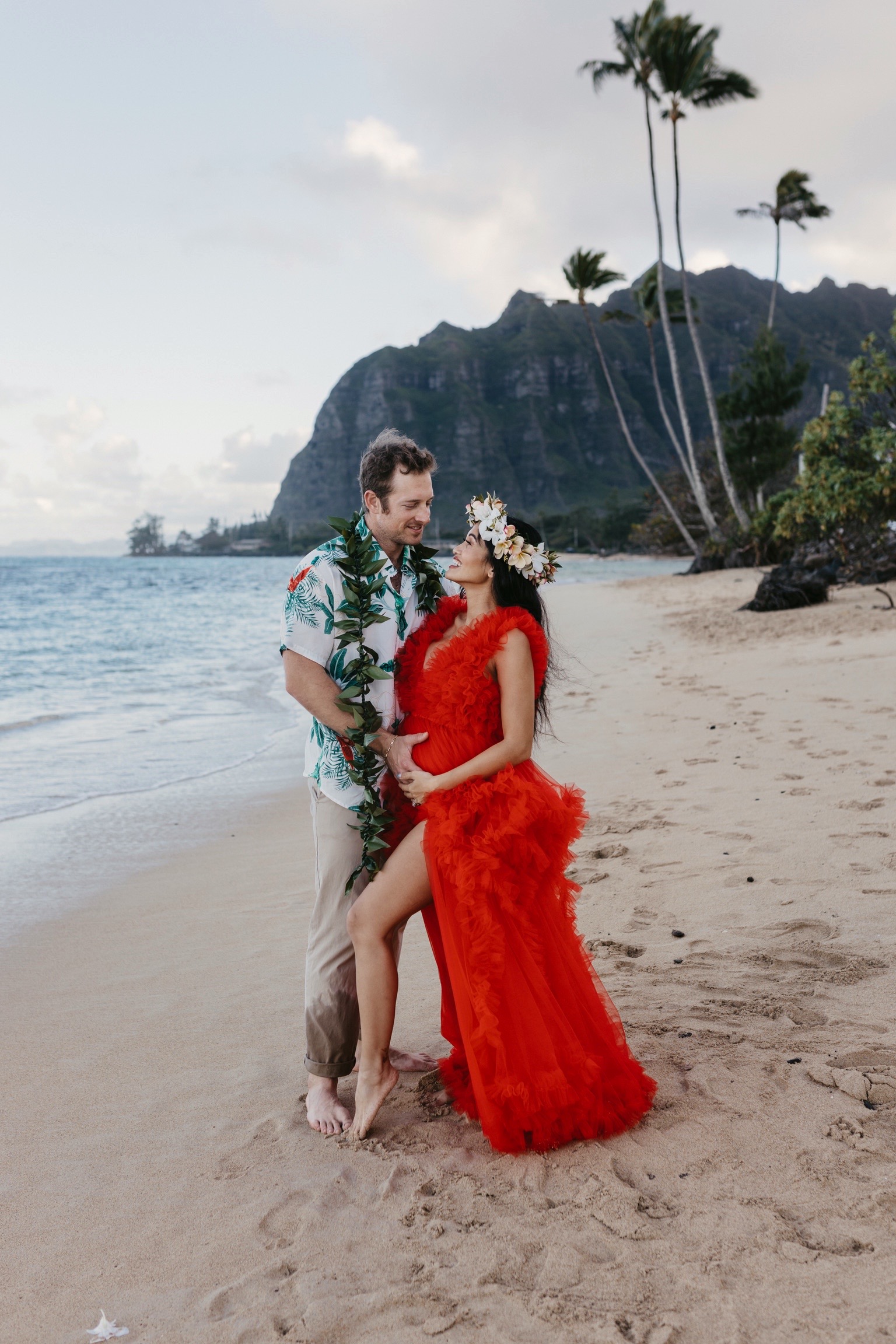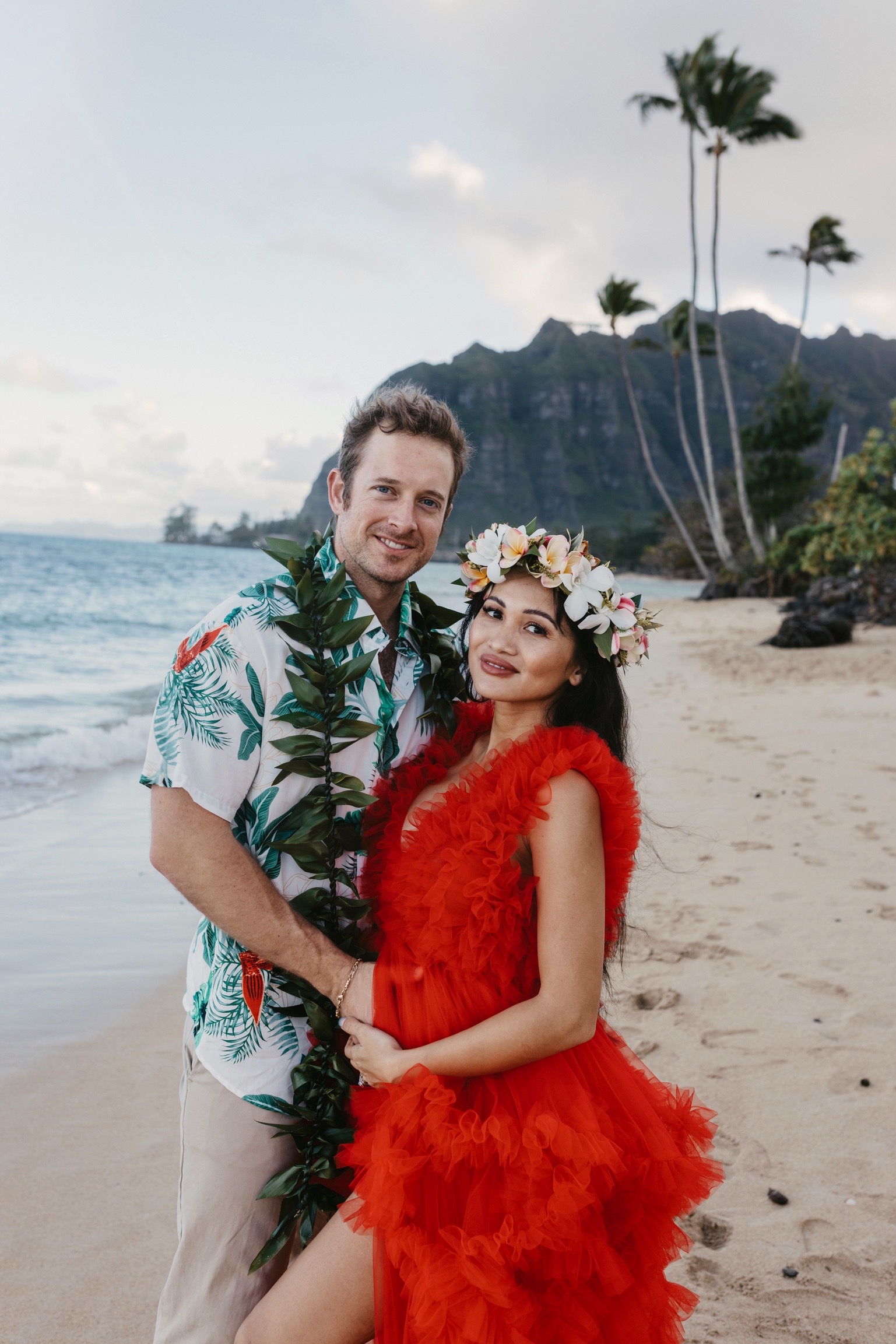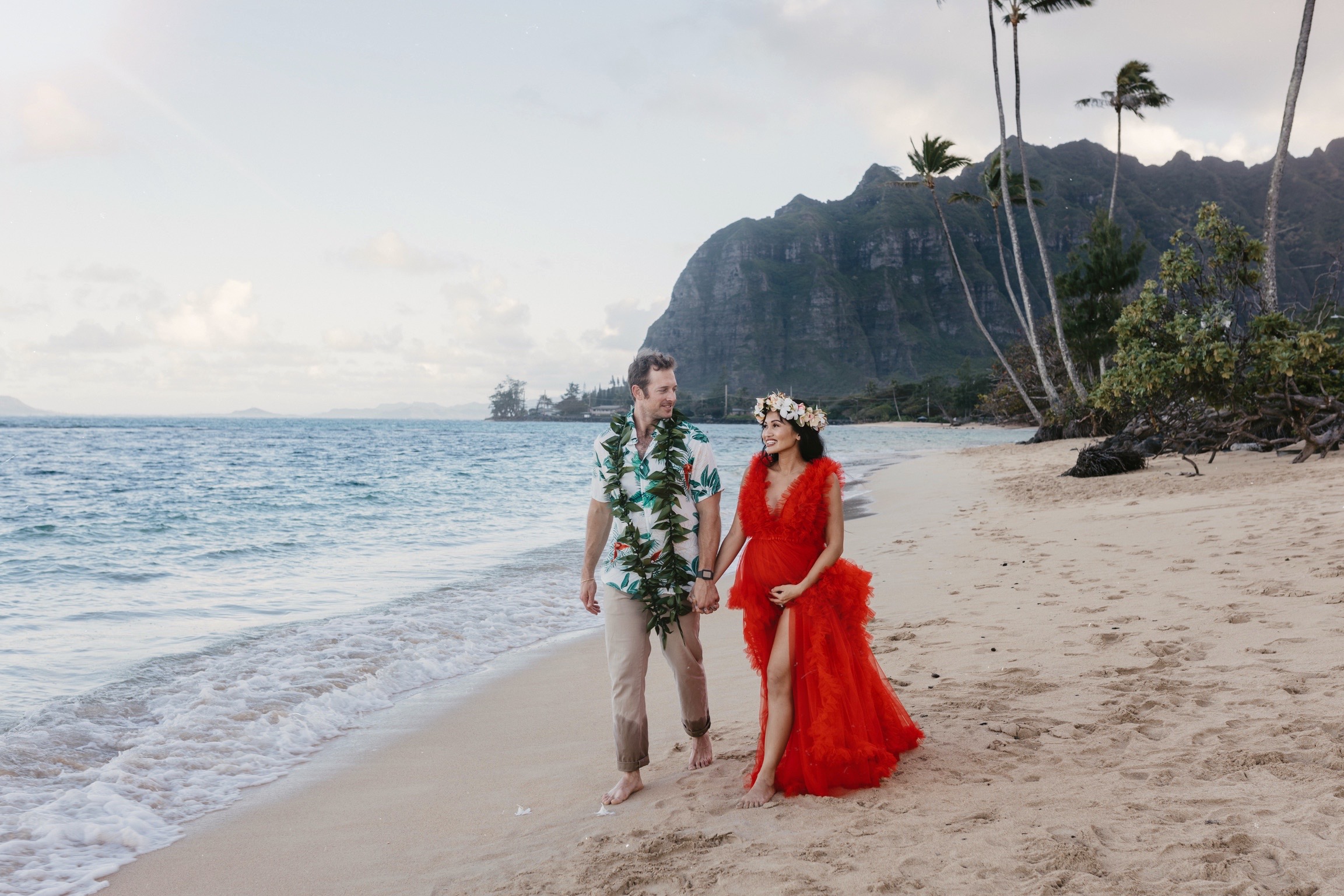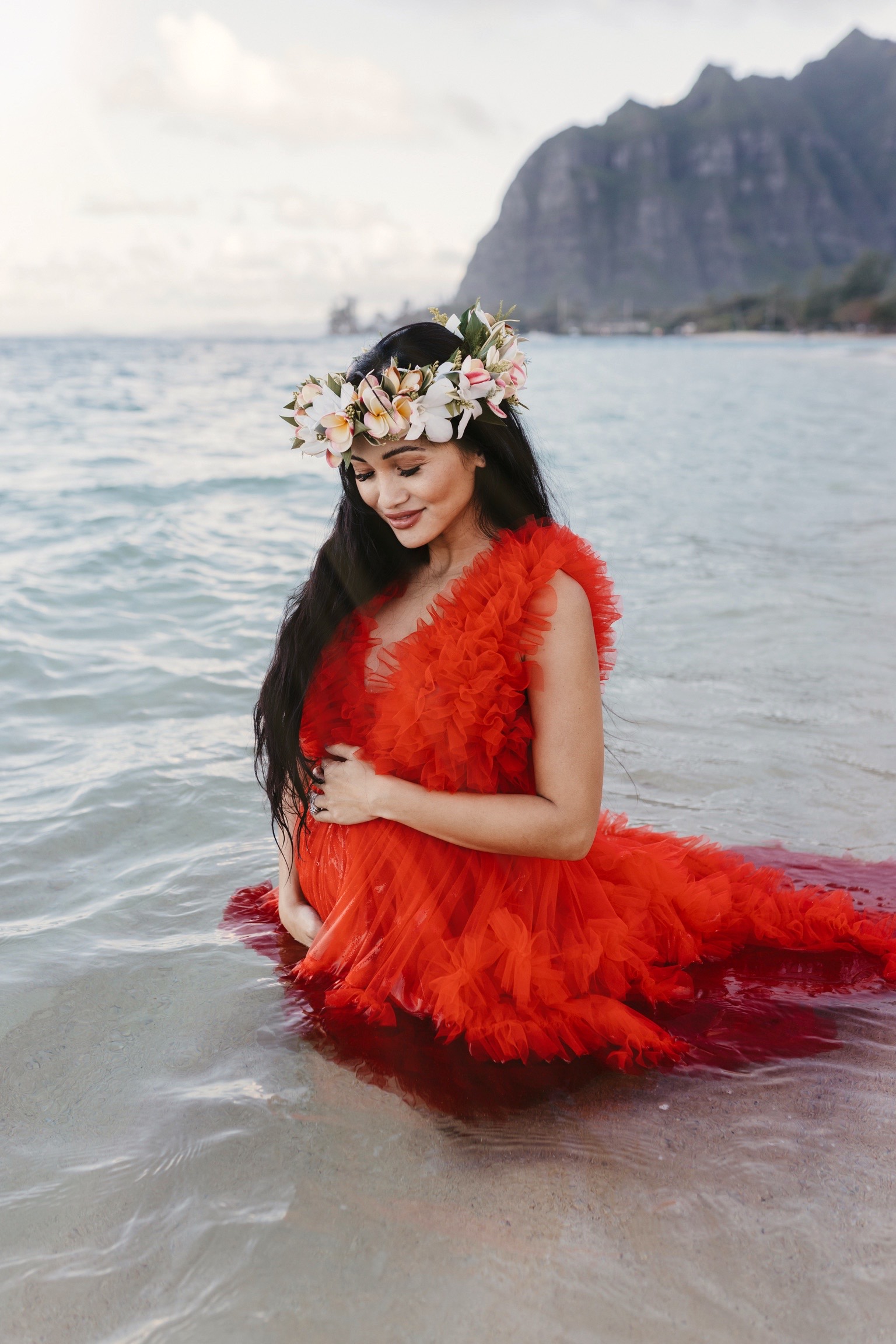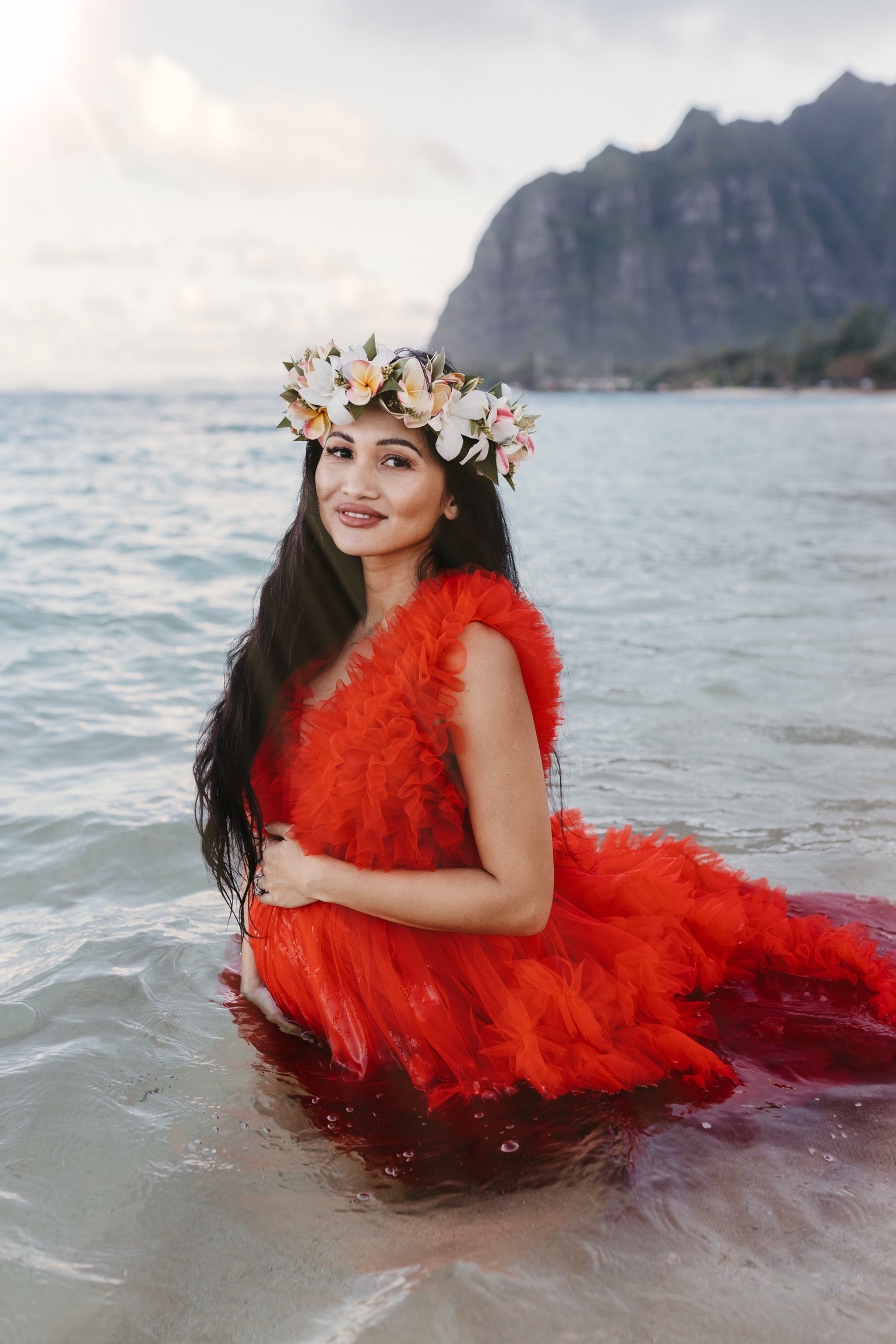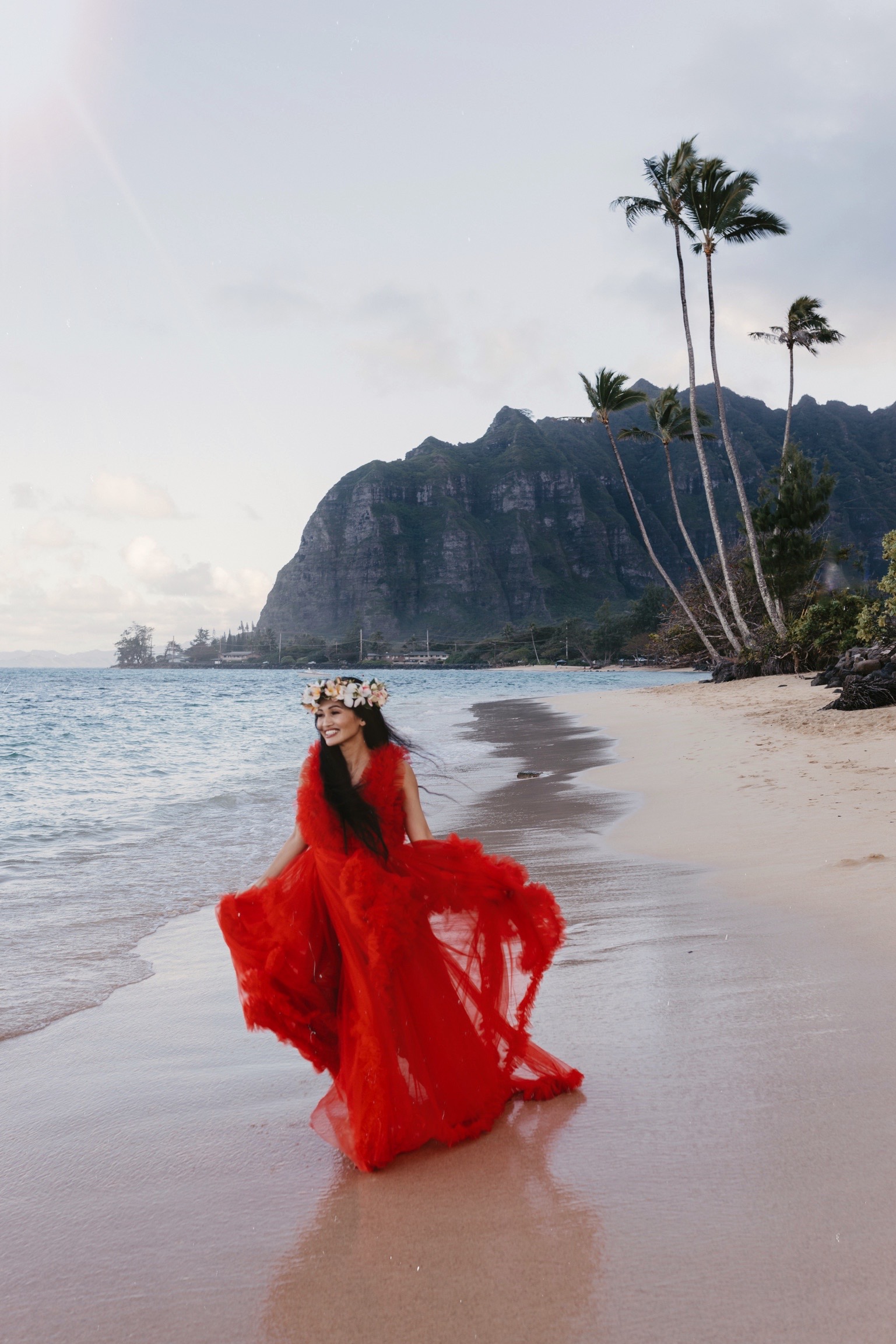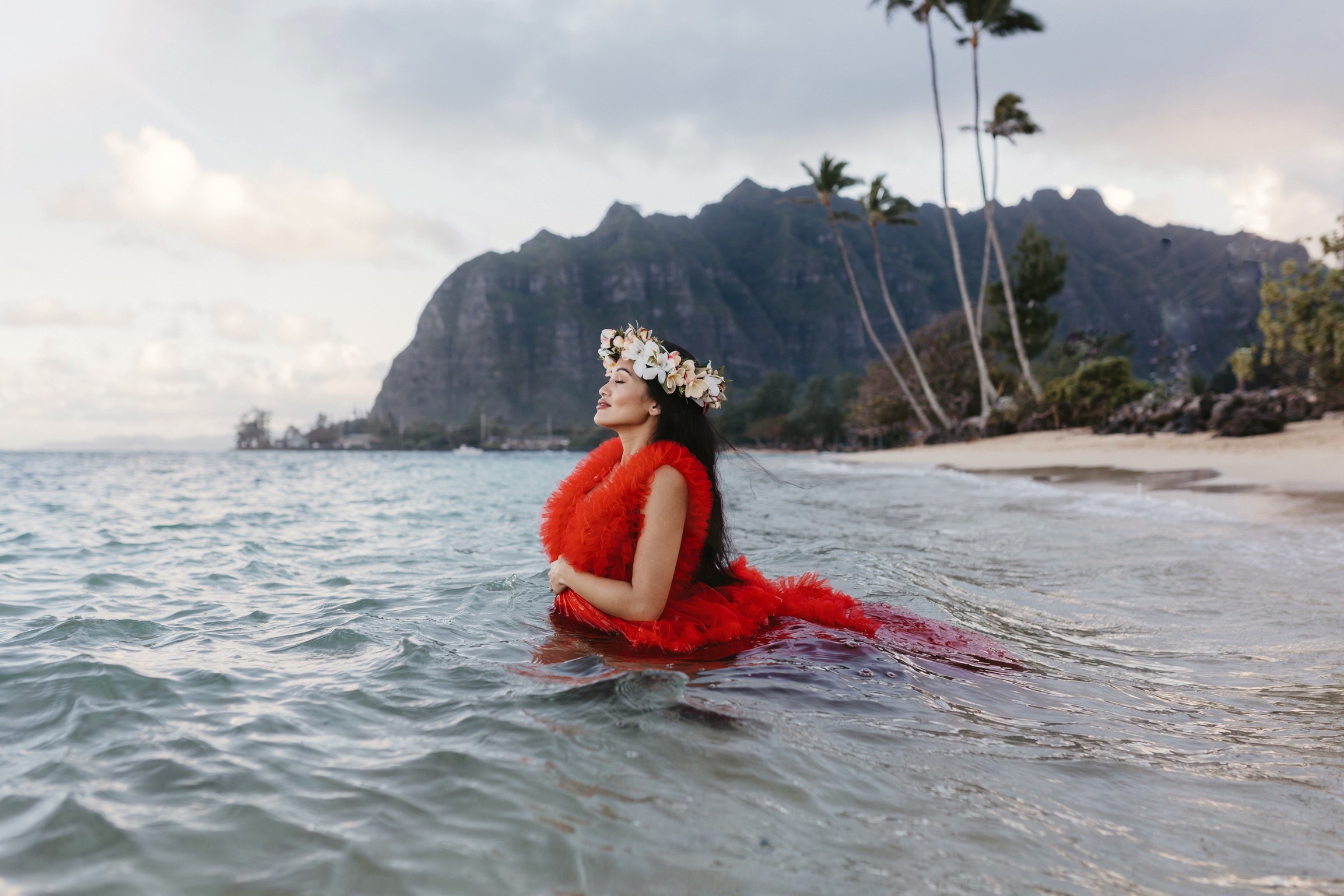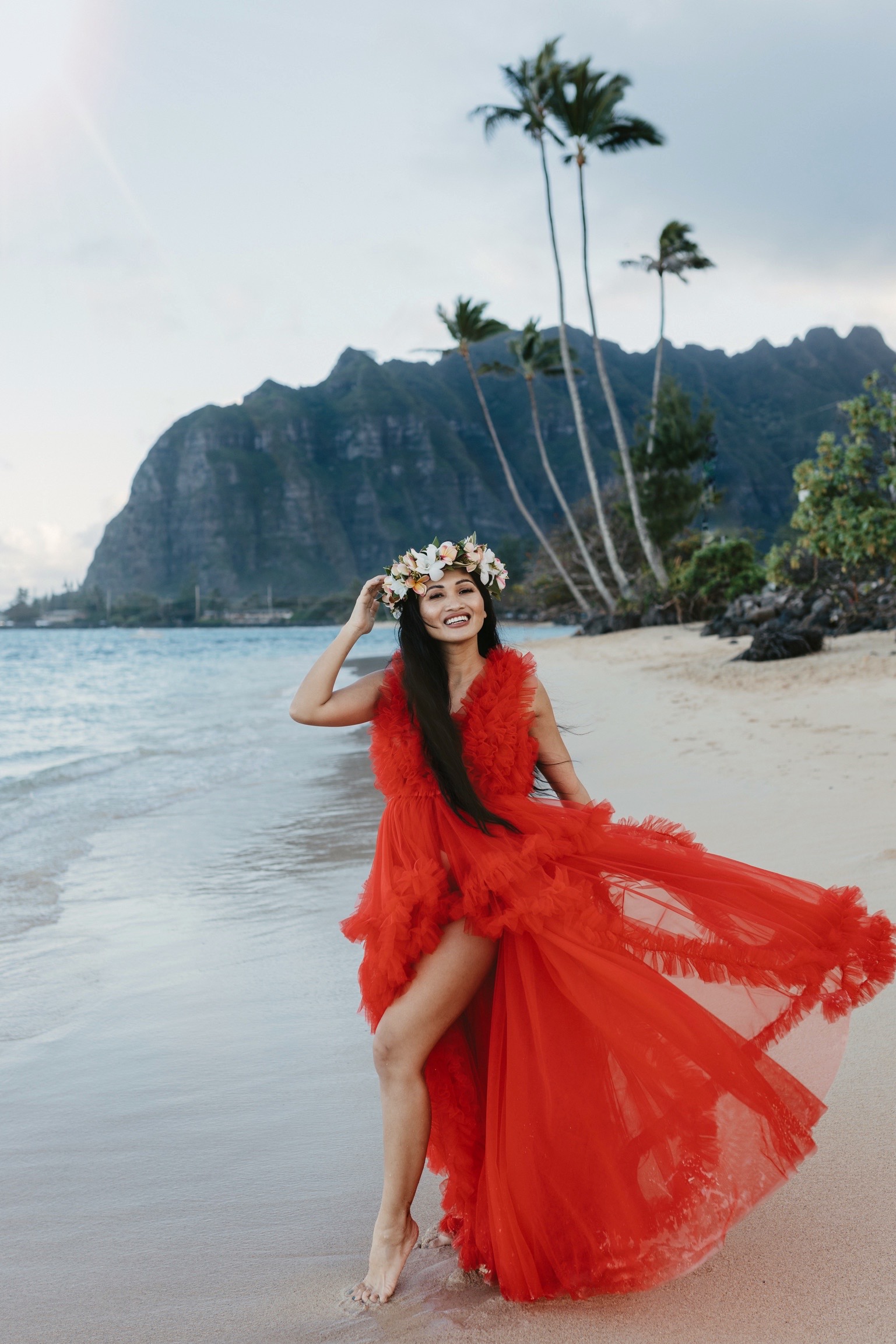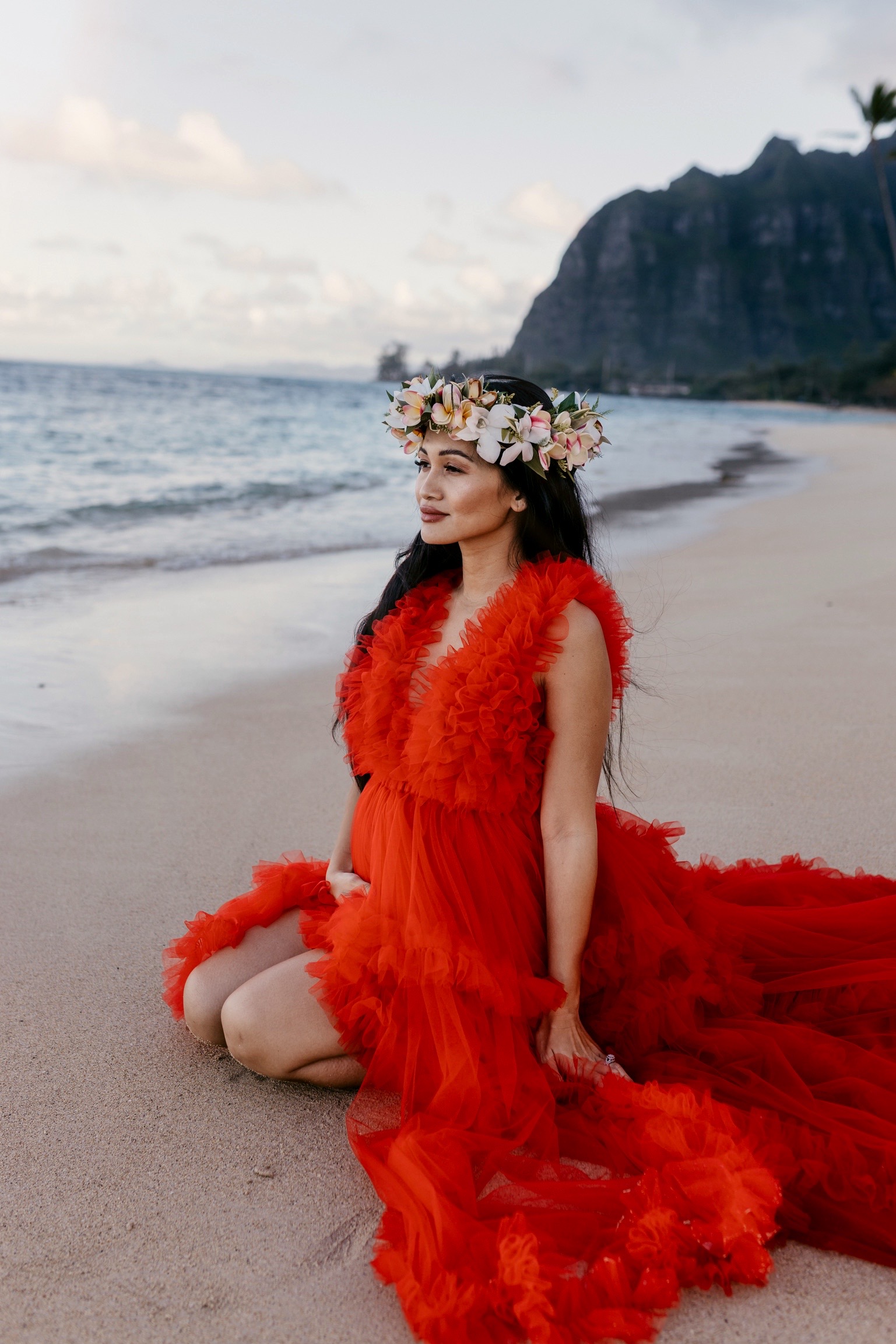 SHOP OUR LOOKS:

For this photoshoot we wanted to incorporate the Hawaiian culture with these beautiful leis from Sweet Blossoms Hawaii. Irene was so sweet to work around our busy travel schedule to get make these leis. I wish my haku lei could have lasted forever so I could have taken home. We took these photos at Kaawa Beach during sunset which had the perfect palm trees and mountains in the back ground. I still can't get over how beautiful these photos came out.
Our photographer Lili did such an amazing job. She was also so kind to work with our busy work schedule, and with my crazy goofy guys. I would definitely recommend her if you are in Hawaii. She even took stunning maternity shots for me. I hope you enjoyed our Hawaii Family beach photoshoot. Thanks for stopping by!
Check out our Oahu, Hawaii family travel guide here!
P.S. Subscribe for weekly newsletters so you never miss a single post!
Photos by Lili Photography