Featured on this post:

Hi friends!
I can't believe it's been almost three months since I was in Paris for Paris Fashion WEEK. Today I am finally sharing my city of Paris travel guide of my trip and where to go and what to do if you are visiting Paris. We were there for five days and even while we were there I didn't feel like had enough time to fully explore. I honestly could have spent more time in Paris, but that will give me an excuse to go back. You can see my Instagram recap here. Watch my full Paris video blog above and for more of my Paris travel guide check out the rest of the post below!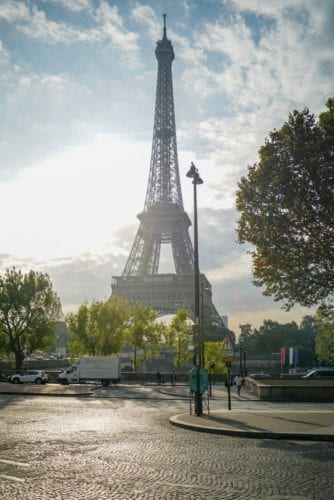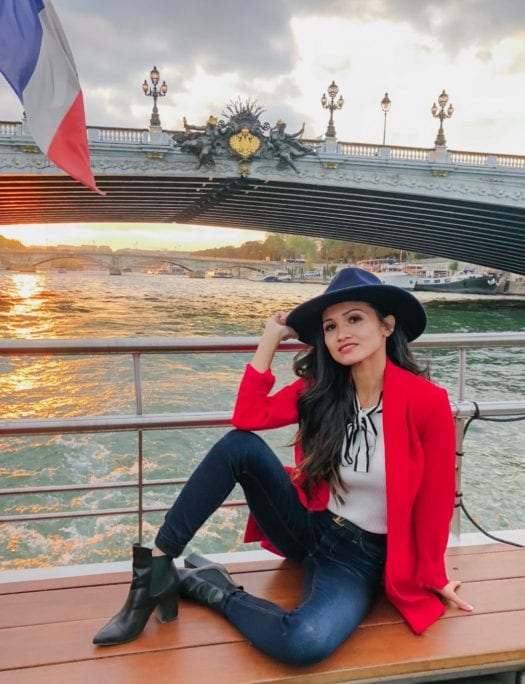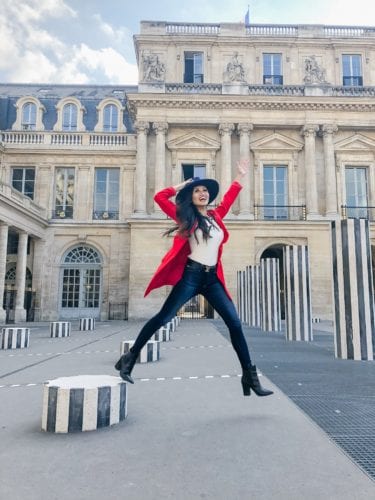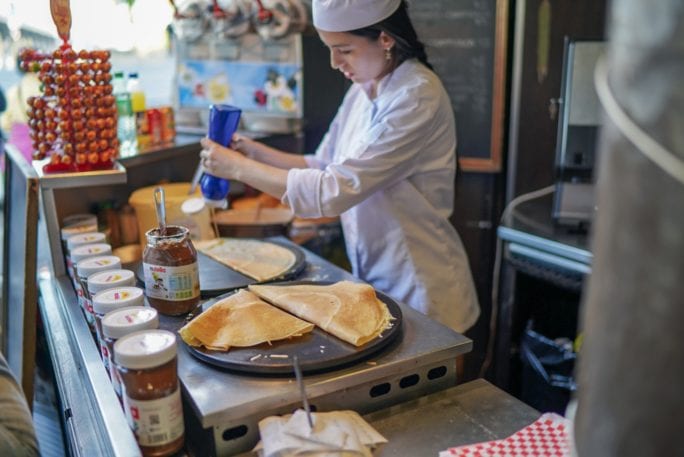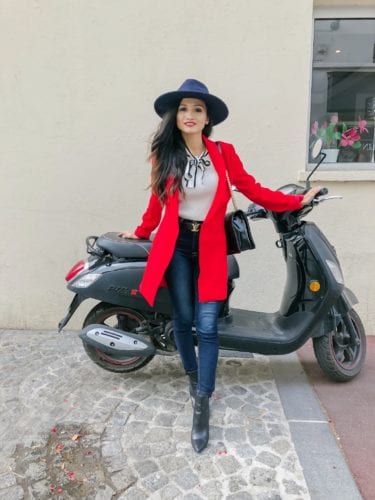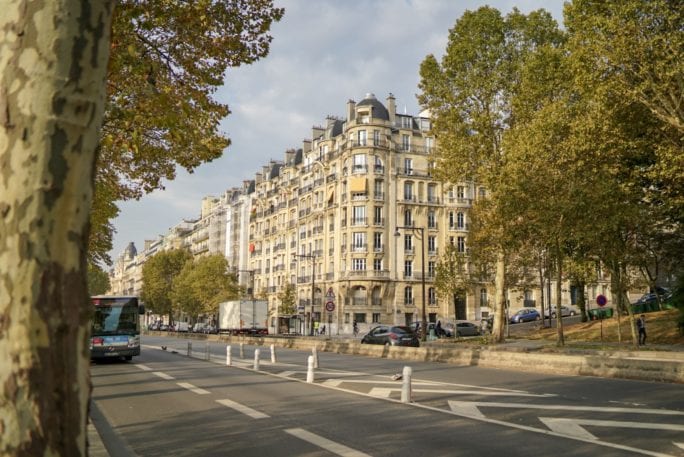 City of Paris Travel Guide
1. Where to Stay:
We rented an airbnb south of the city in Vanves. It was just a 15 to 20 minute subway ride in. We liked it because it was more the "suburb" of Paris so we felt like we could retreat from the crazy bustle of the city. Our airbnb was conveniently located walking distance from a cafe, a sushi restaurant, a little corner store, a traditional Parisian restaurant, and a church. We had the best view of a little courtyard where all the families would gather and play. And we felt like we were part of the locals instead of the tourist. I highly reccomend an airbnb for longer trips in Paris. It's more cost efficient and you will also feel more immersed in the culture.
2. What to Do:
There is so much to do in Paris, and everything is so conveniently located next to a subway stop or if you want to burn all those crepes you will eat while you are there Paris is a beautiful city to walk in. It is like traveling in time with its beautiful architecture. It's crazy to believe that city is hundreds of years old.
We bought a museum pass and a bus pass for those hop on and off tour buses, but we honestly didn't use it more than once which is kind of sad considering for two people its almost $250. If you are without kids, its honestly easier just to use the subway and not to mention so much faster. The tourist traffic is insane and we went on an "off season". Almost everything is either a subway ride or walking distance away.
As far as the museum passes go, it's great if you love going inside and taking the time to tour the museums, but it isn't a fast past to get you pass the long lines. That cost extra. The lines and crowds is what really deterred me from going to the museum, however if I had more time it might have made more sense. But to be frank some of the best things to see in Paris is free. Want to know our favorite breathtaking free places to see in Paris? Check out this post here.
3. What to Eat:
Ya'll I swear I plan most of my day and my trips around food. I love to travel so I can experience all the different types of food around the world, and Paris did not disappoint. We tried escargot, beef tartare, the famous Ratatouille, and onion soup. It was so good! We weren't fans of the beef tartare though. It is something you have to get use to eating a plate of raw beef. There are so many good restaurants to go to but here are a few recommendations:
Brasserie Le Lyautey – Hands down the most authentic and delicious French food. If you make a trip to Versailles you have to stop here. It is right across from the train station and next to the Starbucks. The onion soup was the perfect cure for a hang over. The servers don't speak very much English here, but it'll give you an opportunity to practice on your French!
Cafe Du Trocadero – Want to drink coffee with a view of the Eiffel Tower? You will love this cafe. Everything about it is so French. My husband and I took these cute cafe pictures here. The only bad thing about this place is it is a little pricer because of the location.
Ladurée Paris Royal – This is a must if you are in Paris. You will find the biggest and tastiest macaroons here. We went to the one in Royale because it has a cute cafe you can eat at too. It does get busy and sometimes a long wait time, but that doesn't mean you can't zip by the macaroon lines. We ended up getting boxes of macaroons to take back to our whole family. They make tasty souvenir presents.
Crepes – Who ever invented the crepe is a food genius. Next to the Eiffel Cafe is a crepe stand that you have to go to. It is right in front of the subway stop on the corner of Pont de Bir-Hakeim. They make your crepes to go and they are delicious. We stopped there multiple times because it was that good! There are tons of crepe places in Paris and honestly you can't get enough no matter how much you eat.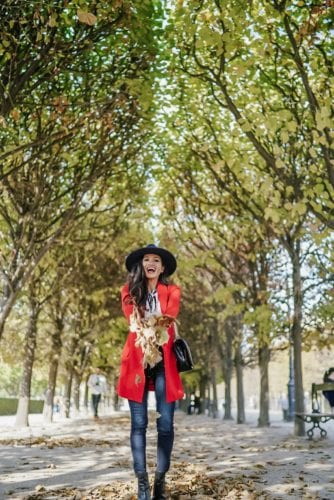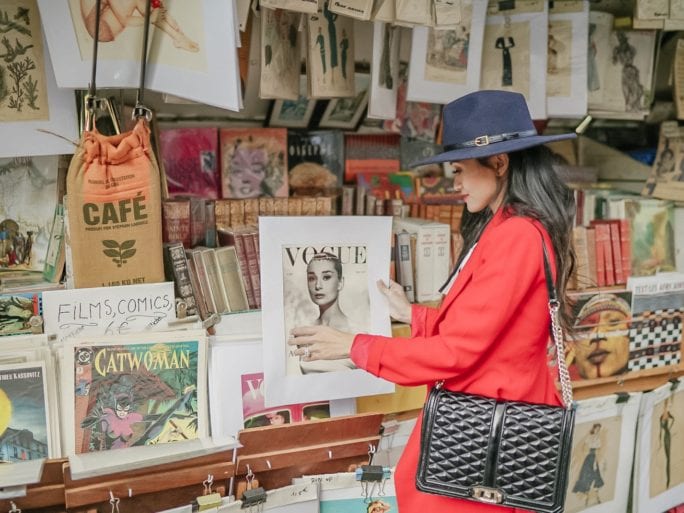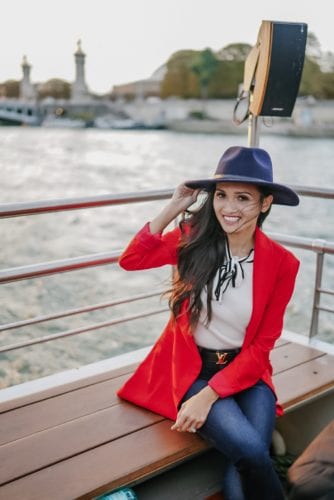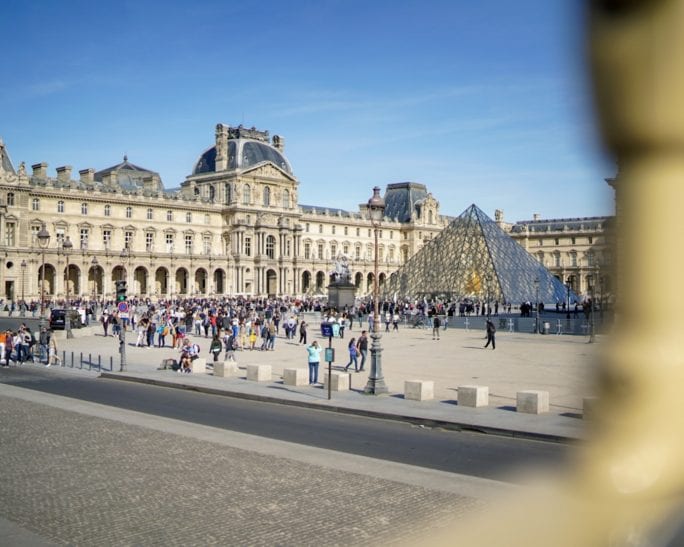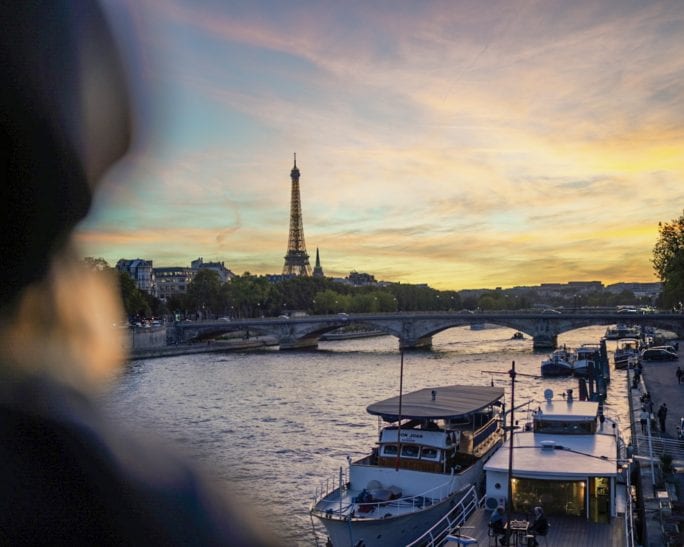 SHOP THIS LOOK:

I hope you enjoyed my short travel guide to Paris and my Paris Fashion week vlog. If you have any questions don't hesitate to comment below. Thanks for stopping by!
P.S. Subscribe for weekly newsletters so you never miss a single post!