This post is in partnership with DSW Designer Shoe Warehouse. All thoughts and opinions are all mine.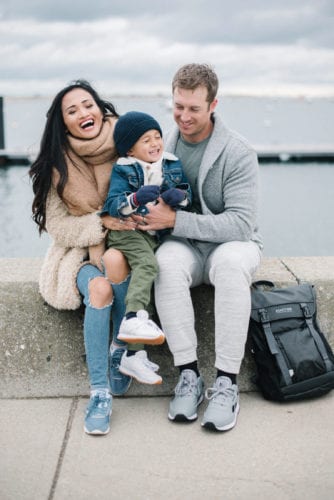 FEATURED ON THIS POST:

Hi everyone!
Hope you are having a great week! Can you believe the holidays are already upon us? And for many of us that means traveling to a different city, state, or even country to celebrate with family and friends. Traveling during the holidays can be stressful and even more so if you have kids. But I've found, after much experience with my little guy, some tips that will make your next trip with kids so much easier. Check out my 6 tips for traveling with kids over the holidays with DSW Designer Shoe Warehouse below!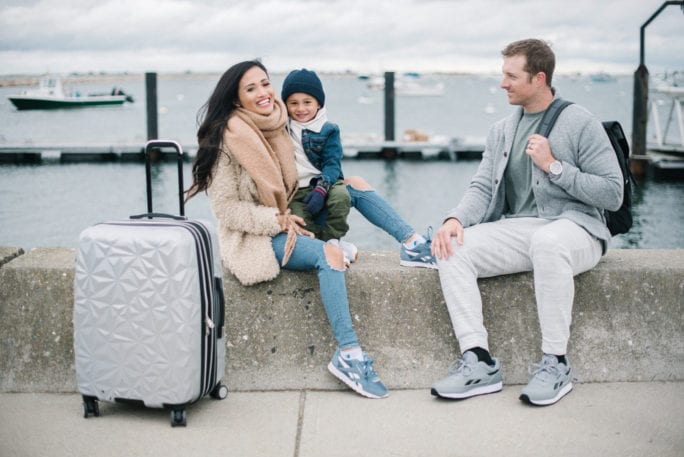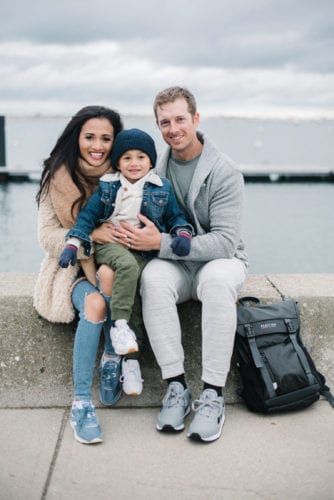 My shoes, Husband's shoes, Son's shoes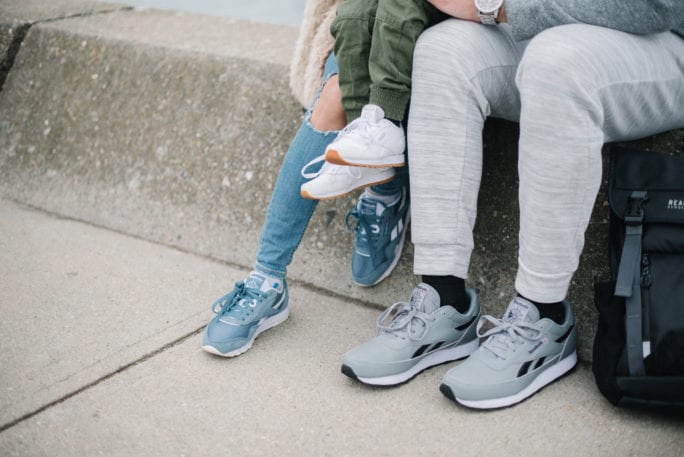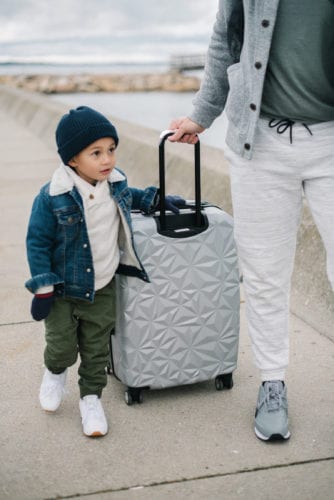 6 Tips For Traveling With Kids Over The Holidays
1. Plan Ahead
From planning your itinerary to what to pack, make sure to plan ahead of time to avoid feeling rushed or forgetting something. Having an idea of where you are going, what you are doing, including finding kid friendly restaurants to eat of ahead of time will save you from such a big headache on your trip. 
2. Arrive Early
Always give yourself time for the unexpected. Try to arrive early at the airport or whatever your destination is so you don't feel rushed. The holidays mean airports will be busy so get there as early as you can to avoid traffic and missing your flight.
3. Book an early flight
The earlier the flight, the better for kiddos. You can avoid traffic and long lines at the airport when you fly early. Plus, most of the time kids will still be tired and will want to sleep on the flight instead of being wired and restless.
4. Dress comfortably
 Avoid restrictive clothing and opt for clothes that you can move in. Athleisure wear like tights, joggers, cozy cardigans, jackets, and a good pair of sneakers is my go-to uniform for my whole family. We love our Reebok sneakers from DSW because we can get them for the whole family. Our classic Reeboks are stylish and comfortable for long drives or flights, and chasing our little guy around. Shop our styles below!
5. Pack snacks and entertainment
Whether it be a long plane ride or a long road trip, always have snacks available to avoid unnecessary stops or "hangry kids". For entertainment, let your children bring their favorite toy, puzzle, game, movie, or book that will keep them entertained during the trip. 
6. Plan kid friendly activities
Let's face it, kids have a lot of energy and a very short attention span so visiting museums all day may not be a good idea. Instead try going to the museum for a little bit and then head to a nearby park after. Our son loves being outdoors and playing sports so we did fun tours like visiting a ballpark or bogging for cranberries.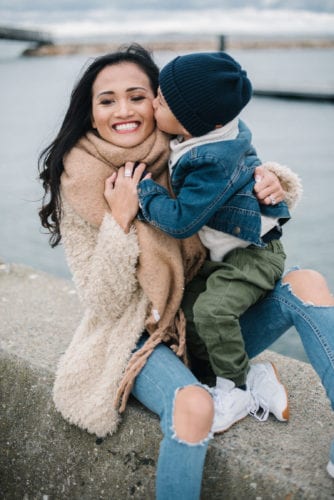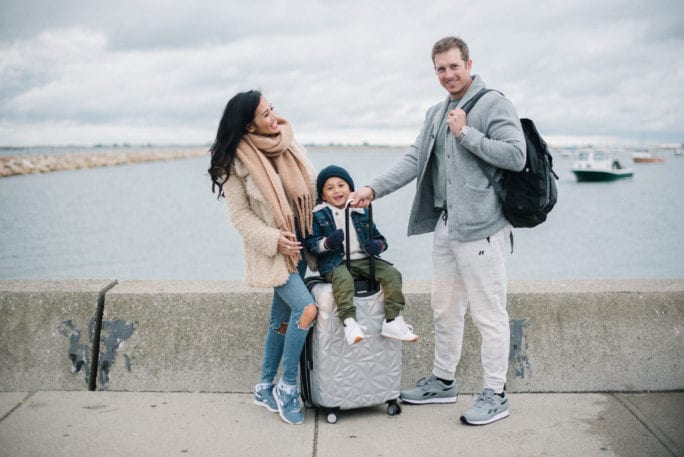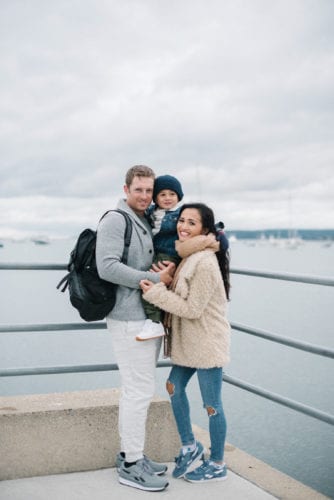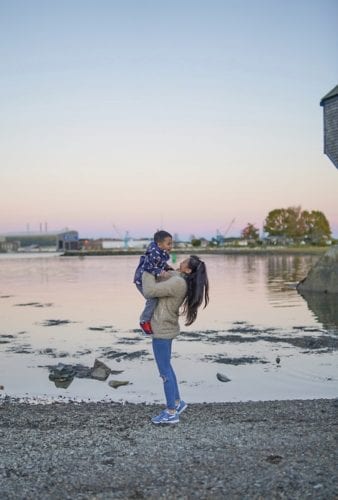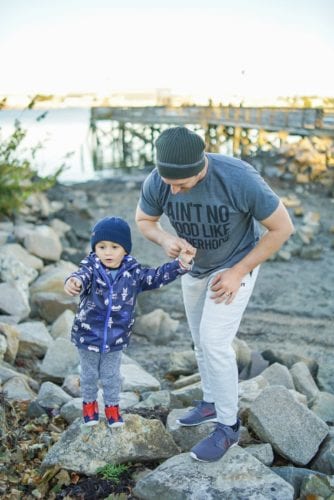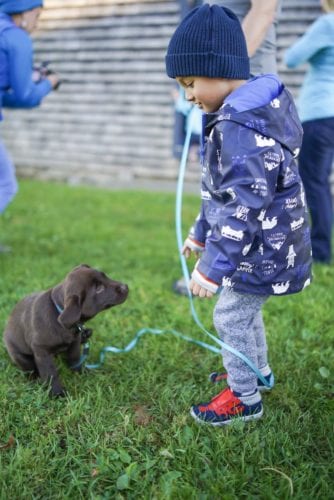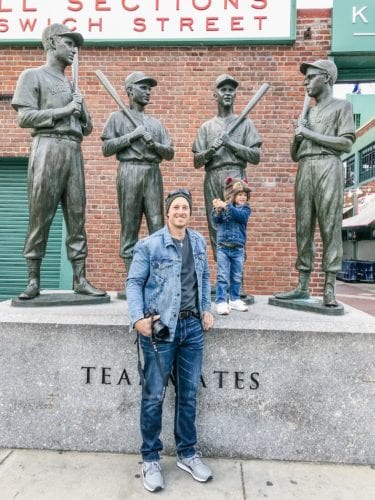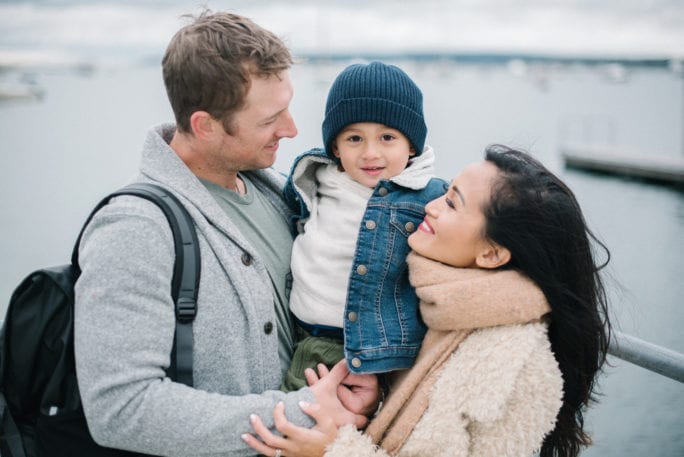 My shoes, Husband's shoes, Son's shoes
SHOP THIS POST:

I hope you enjoyed these tips for traveling with your kids over the holidays. Comment below and let me know where you're headed this season. If you are looking for comfy and stylish sneakers, check out Reebok's selection for the whole family at DSW! Thanks for stopping by!
Photos by Shannon Grant Photography.