Hey friends!
Hope you had a great Christmas! Today I am sharing a fun Christmas Chanel unboxing and review of the present my husband and little man got me for Christmas. The boys really spoiled me this year. Even though I didn't ask or want anything for Christmas, they always find a way to spoil this mama. I'm truly blessed with those two! Watch the video above for the full Christmas Chanel unboxing and review!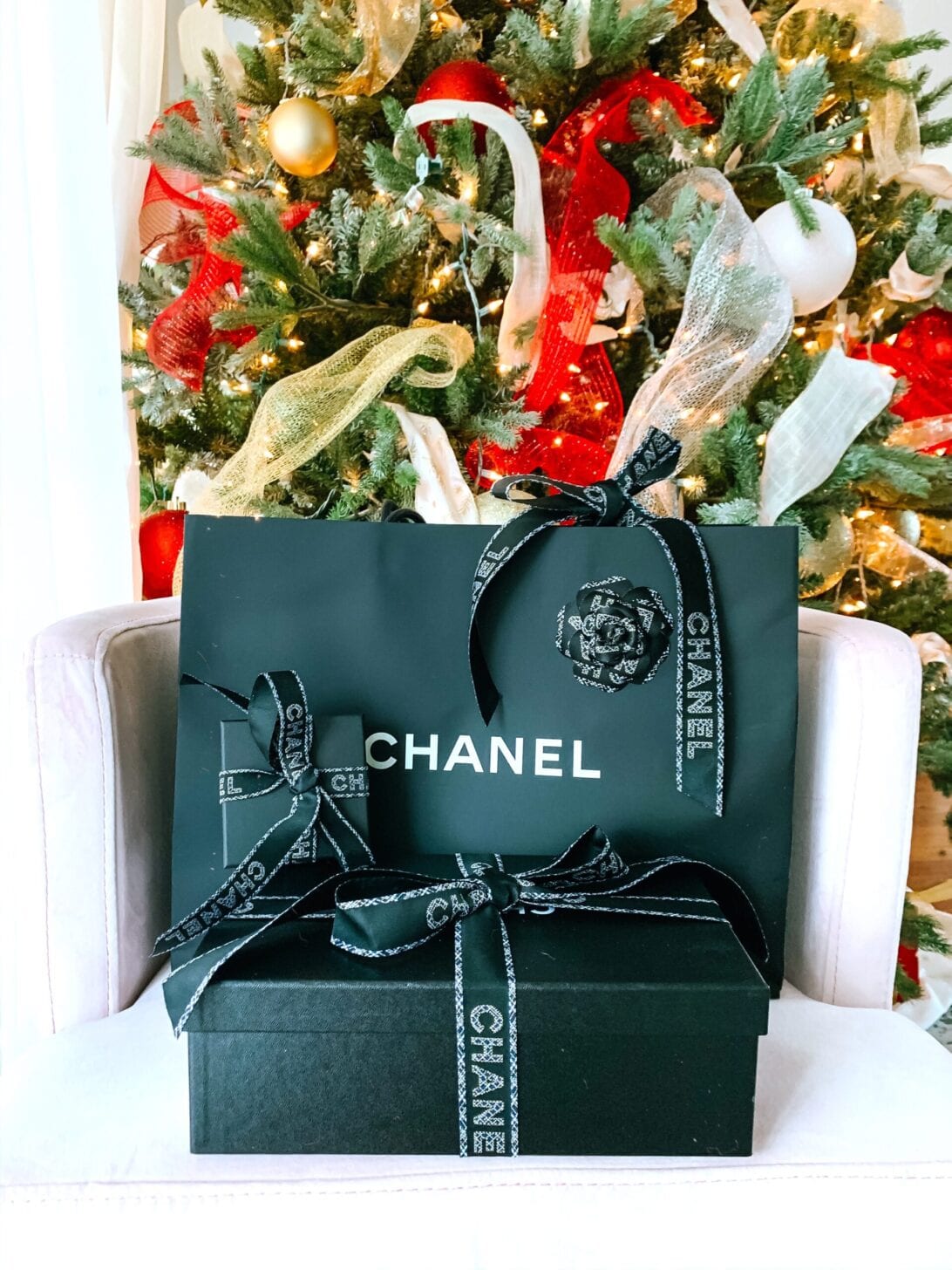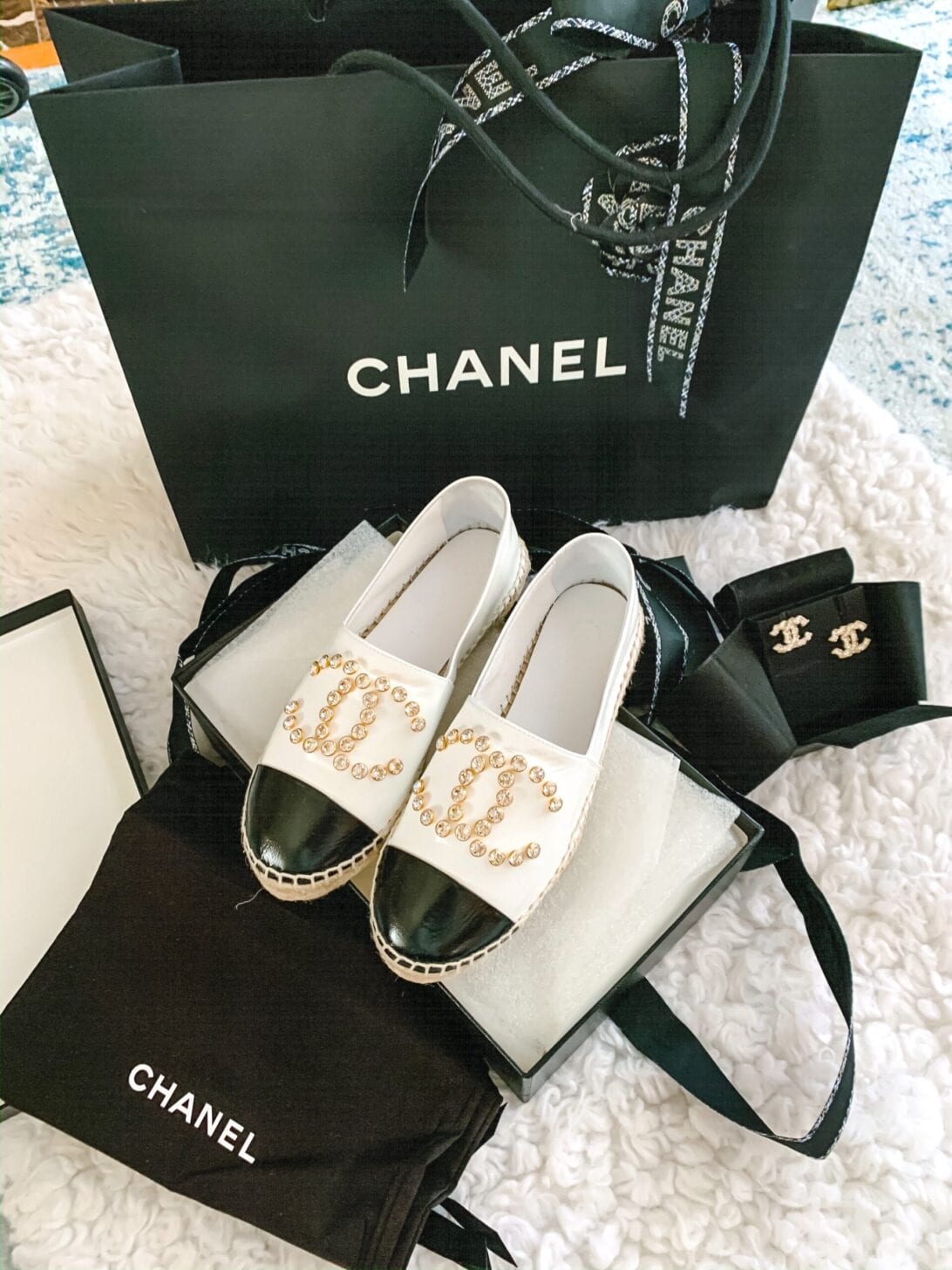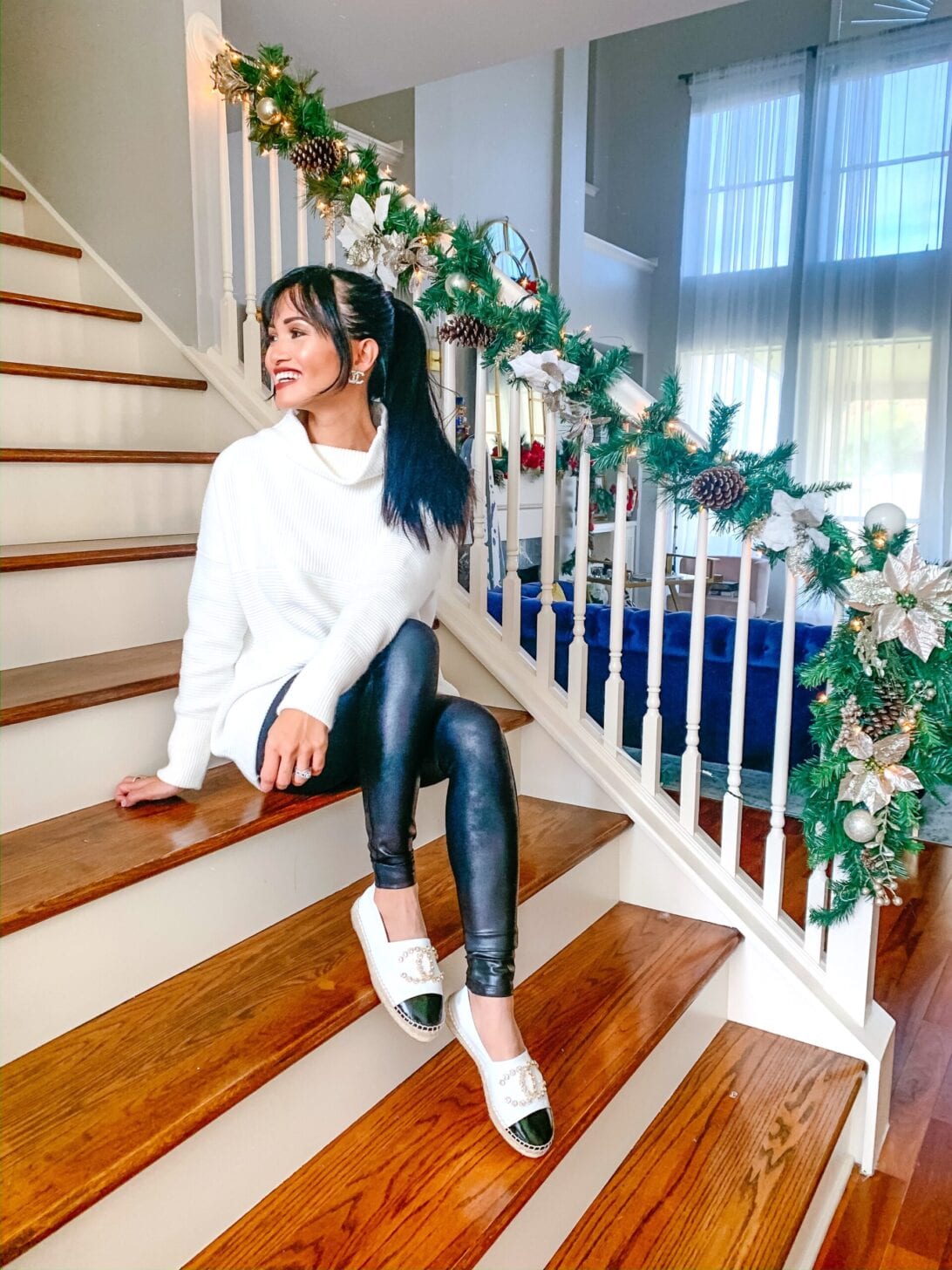 I cannot get over Chanel's new Cruise 2020 collection! I absolutely adore these espadrilles and love the extra bling on top. These Chanel espadrilles can easily be dressed up or down and pair perfecting with these Chanel earrings. I've been wanting a pair of Chanel shoes and I'm so glad I got these because not only are they fashionable but functional for my active lifestyle as a mom. I will definitely get a lot of use out of them. I hope you enjoyed this Christmas Chanel unboxing and review. For more reviews check out my Youtube channel. Thanks for stopping by!
P.S. Subscribe for weekly newsletters so you never miss a single post!