Hey everyone!
Sorry for the late post! It's been a very eventual couple of days with it snowing in Houston, plus I'm sharing some excited news and BIG things happening soon on Instastories. Make sure to check it out, because you don't want to miss it! Today I am finally recapping parts of our trip we took a couple of weeks ago with our family. We stopped in New Mexico for a couple of days and were able to visit Santa Fe, Albuquerque, and Taos and saw some stunning views, immersed ourselves in the Native American culture, and tasted the best and hottest chili or our lives. My mouth is literally watering just thinking about it. Check out my 5 Things You Must Absolutely Do When You Visit New Mexico when traveling with a toddler.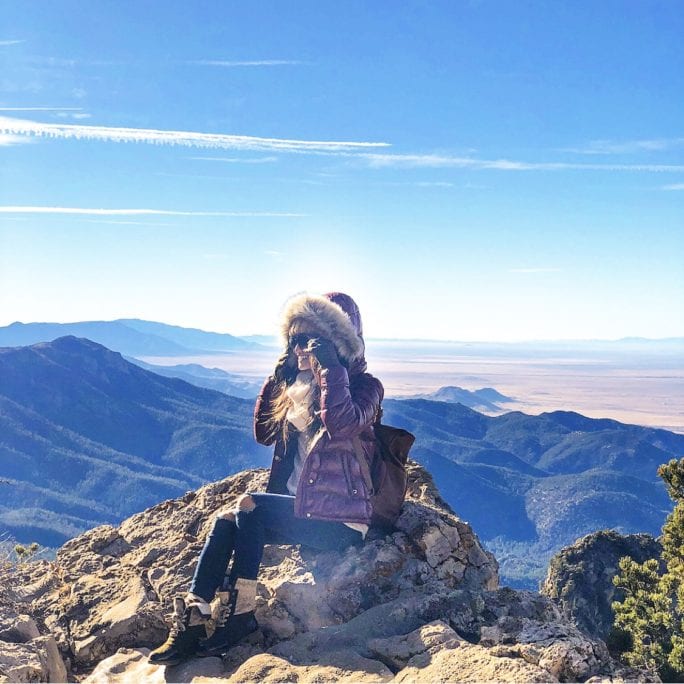 1. Take the Sandia Peak Tramway – If you are stopping by in Albuquerque you absolutely have to go the Sandia Peak Tramway for the best views of the city. It is the absolutely stunning views, and great hiking trails too! We took our two-year old and he absolutely loved it, especial the ride up and down the tramway. If you go in the winter when there is snow, they have a ski lift too! For more info visit here for all your Albuquerque travel needs.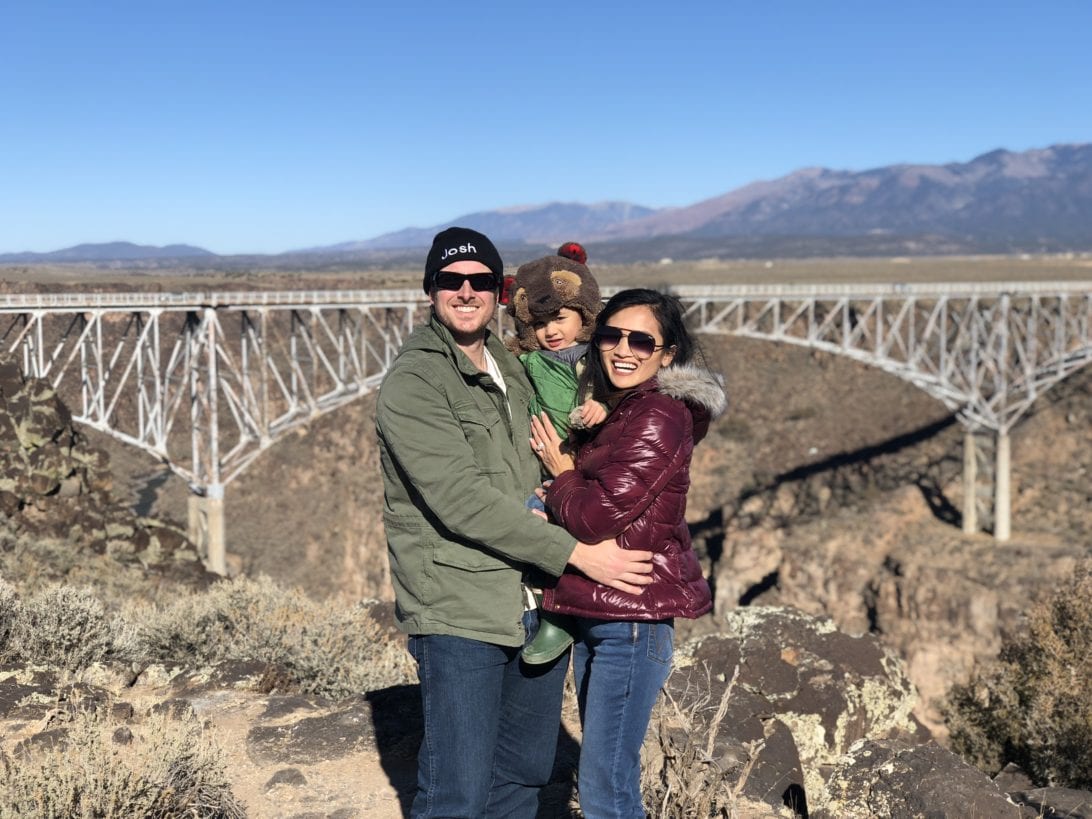 2. Drive Across the Rio Grande Gorge Bridge – on our way to Taos, New Mexico we stopped by to see the Rio Grand Gorge. It is a site to see! It reminds you of all the western movies where they are chasing buffalos and they almost fall off the cliff because you don't see it until you reach the edge. My son has no fear so he and my husband were throwing rocks over the edge. It is definitely a cool site to see!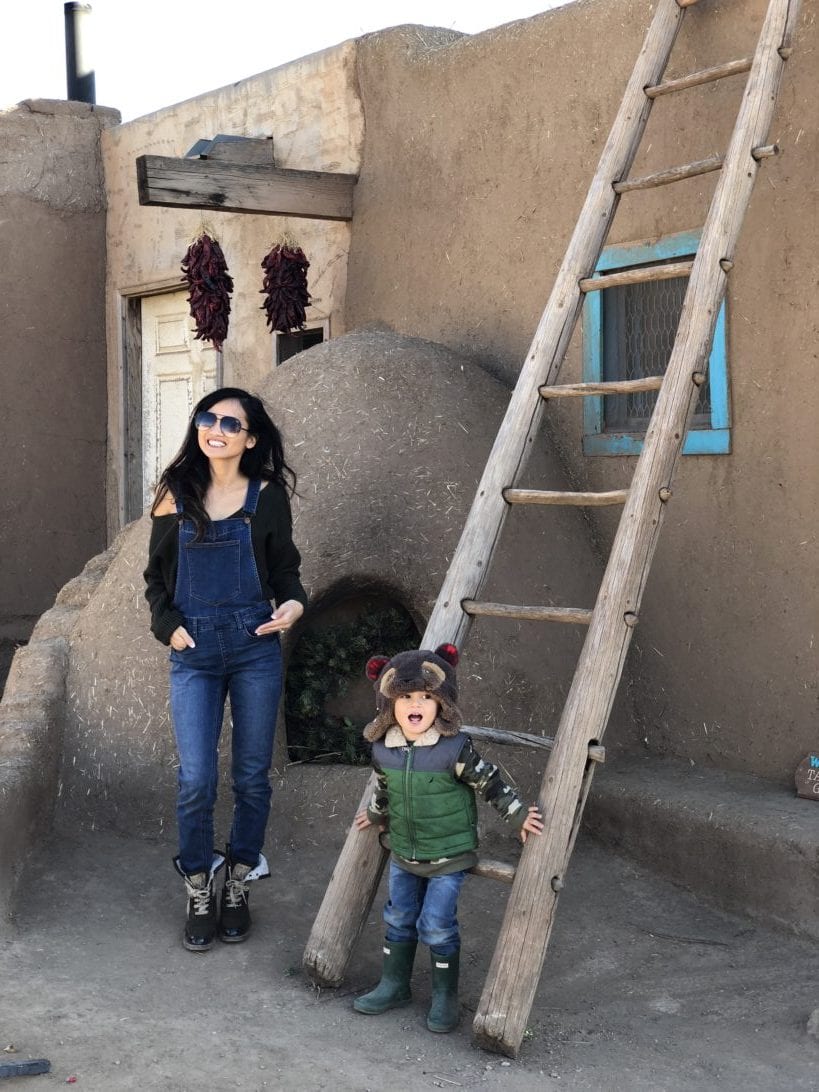 3. Visit the Pueblo in Taos – This has always been on my bucket list. I am a big history buff, and I love experiencing different cultures. Getting to see the Pueblo houses that have been around for hundred of years is amazing! I am obsessed with the adobe fire places, and it was so cool to be able to tour the Native American reservation and see all the cool art and architecture of the Pueblo houses.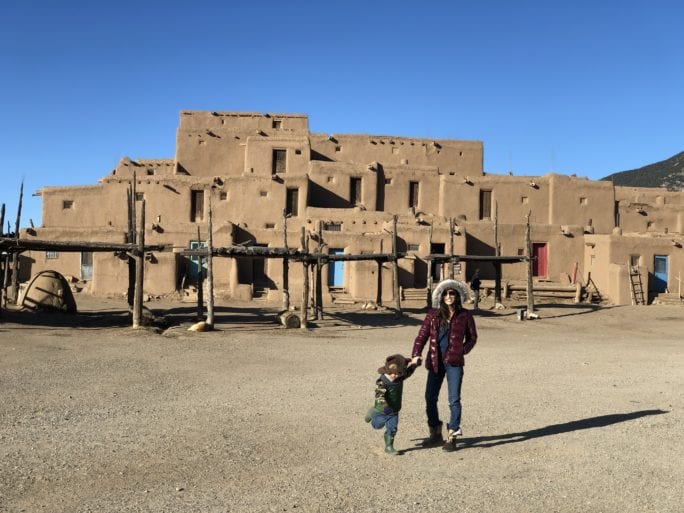 4. Try authentic New Mexican Chili Tomasitas– Alright so coming from Texas, we think we know spicy, well you haven't tried New Mexican Chili. I've never cried so hard eating, but it was soooo good I couldn't stop. We went to a local owned New Mexican restaurant in Santa Fe called which was walking distance from our hotel at Hotel Santa Fe. The chili was so good and unlike any chili I've ever tried before. And best thing is we had some left over the following morning and it was even better the next day. Is that even possible? Also the sopapillas were really good too! When we went we ended up getting our food to go because it was really busy. And now I know why, the food is legit, and it is authentic New Mexican food!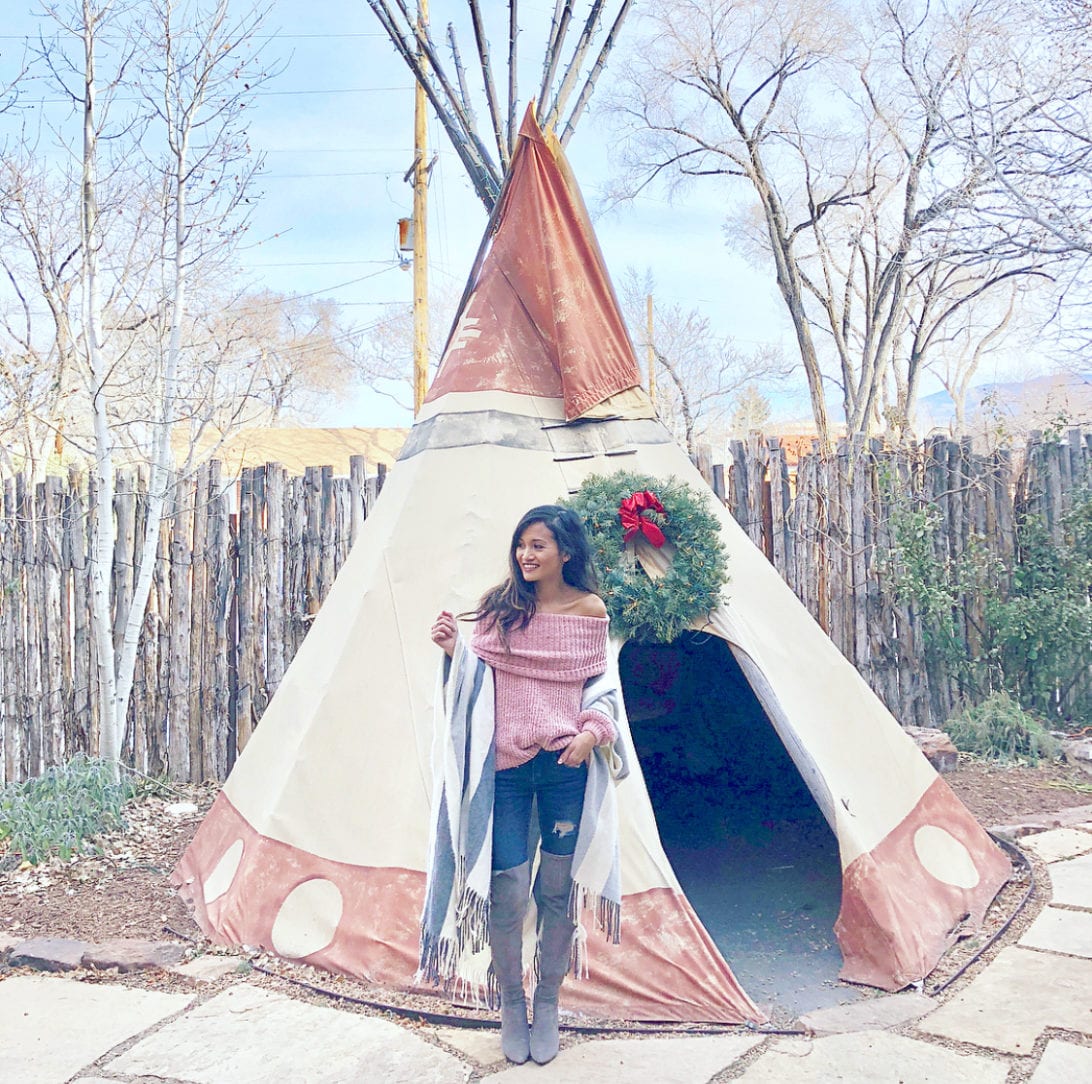 5. Stay at the Hotel Santa Fe – If you really want to immerse yourself in the culture you have to stay at the Hotel Santa Fe in New Mexico. This Native American locally own hotel is wall to wall in history, artifacts of the local Native American culture. There is even a teepee on the grounds. This hotel is beautiful complete with a Hacienda Spa. Our hotel was a two bedroom suite with a rooftop patio and private balcony. The beds were so comfy, and we loved having our own fireplace to keep us warm during the cold winter nights. We also loved how we were located to the best restaurants and there was a complimentary shuttle to take you around town. The only regret we had, was we didn't stay longer.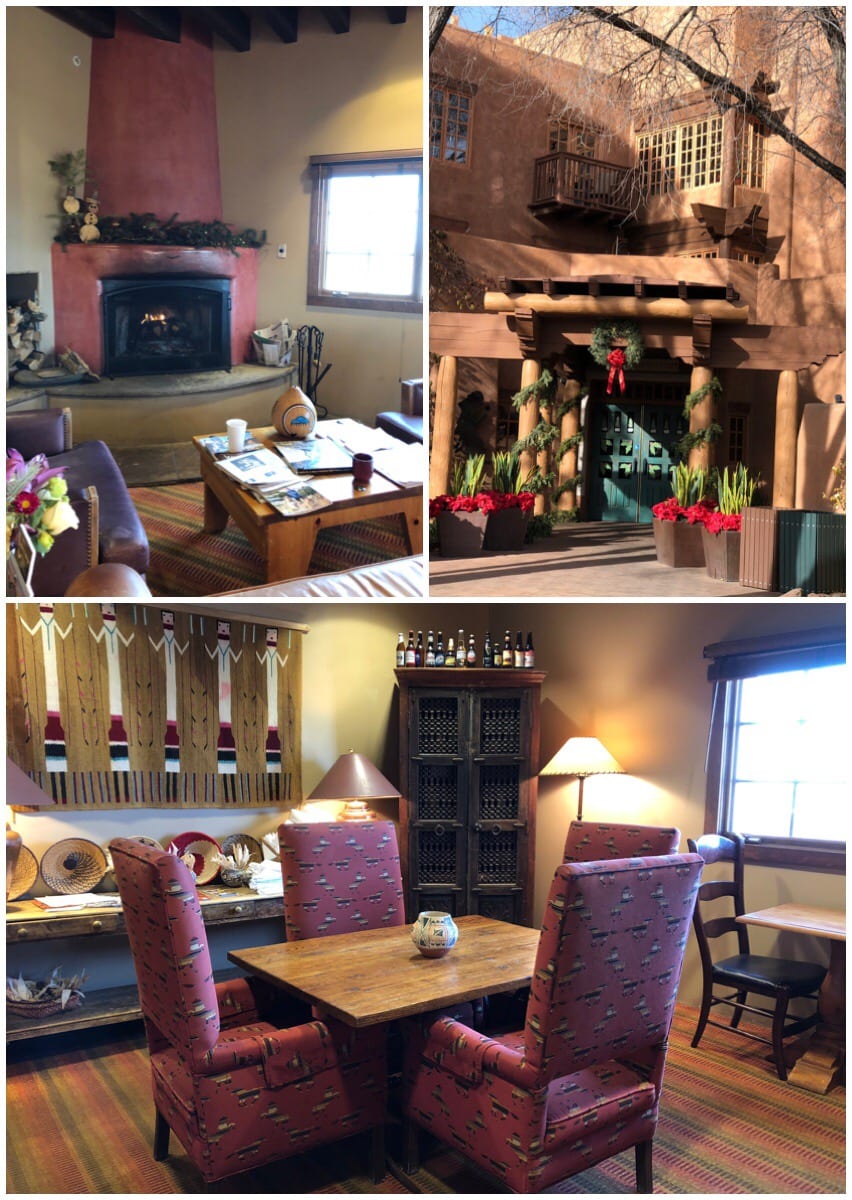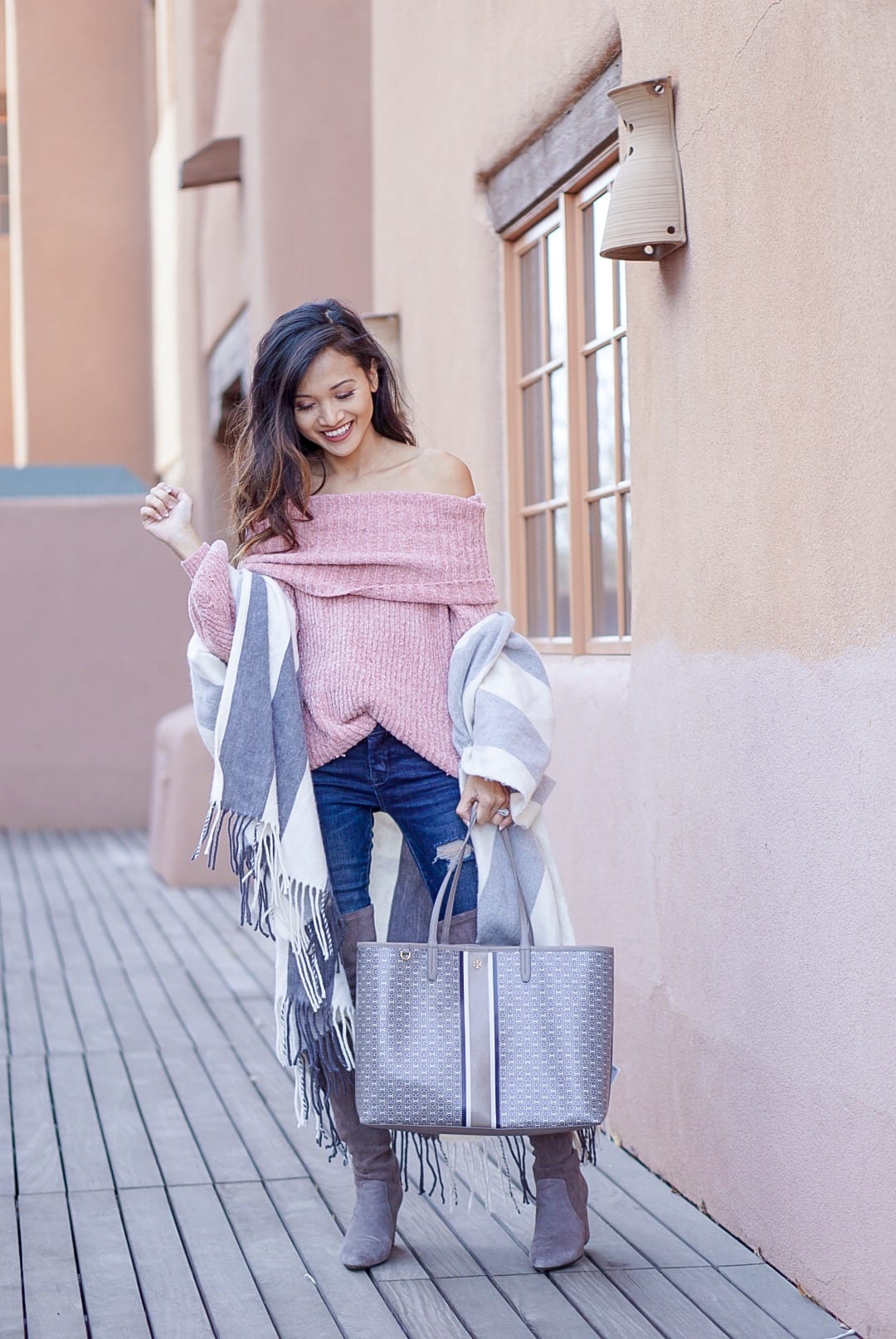 I can't get over this Chenille off the shoulder sweater. It comes in 3 different colors and on sale for $21!  Check out similar off the shoulder sweaters here. My Tory Burch Gemini link tote was my go to bag while I was on my trip. It is the perfect travel tote and so versatile, and did I mention it cleans easily too. Especially if you are like me that carries their kiddo's snacks and drinks in their bag. Here are a few of my favorite Tory Burch tote bags here. I completed this outfit with my favorite Stuart Weitzman dupe for under $150!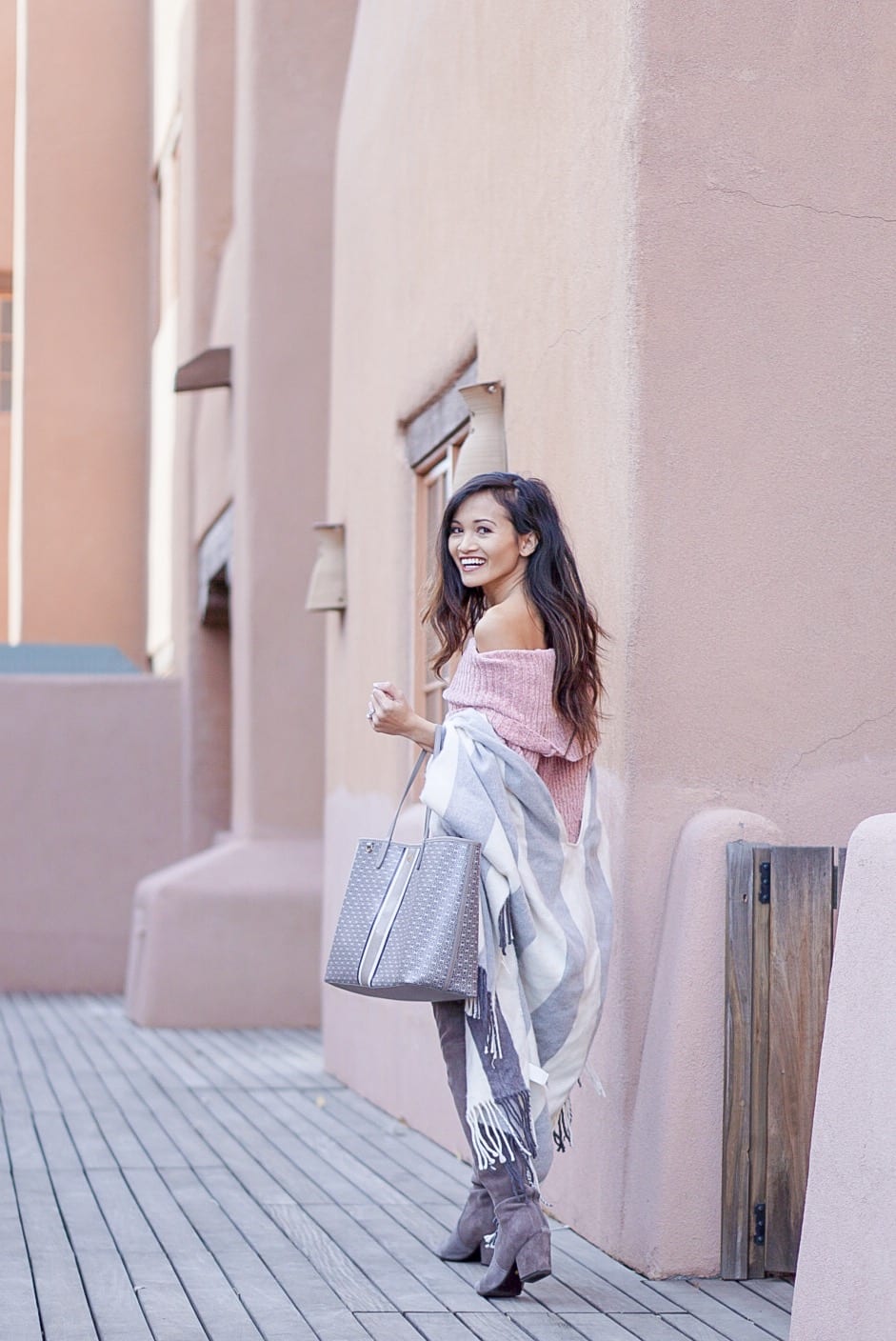 SHOP THIS LOOK:

We absolutely loved our visit to New Mexico, and can't get enough of the food and culture! It's a great place to visit with family and there is so much to do with an active little toddler. Now we just have to wait a couple more years so we can go to the balloon festival and ride the hot air balloon with our little man! I hope you enjoyed these tips and for more travel tips head here on the blog!
P.S. Subscribe for weekly newsletters so you never miss a single post!