Hey guys,
Hope everyone had a great 4th of July. Late post for this mama as we spent all day with the family yesterday and we didn't get home till midnight. Today I am finally sharing my video blog of our fun weekend girls trip earlier this month and all my recommendations for when you go to New Orleans. I am so thankful to have partnered up with the New Orleans Convention & Visitor Bureau and their partners for this fun trip. I took my mom and my sister for their first time and they had a blast. My mom even had her first frozen hurricane on Bourbon Street. New Orleans will always be one of my favorite cities. I have been their five times and I always find something new that I love. It is such a wonderful city full of history, culture, beautiful  Southern architecture, and the best creole food (my favorite!). So check out my video blog and my weekend travel guide to New Orleans below!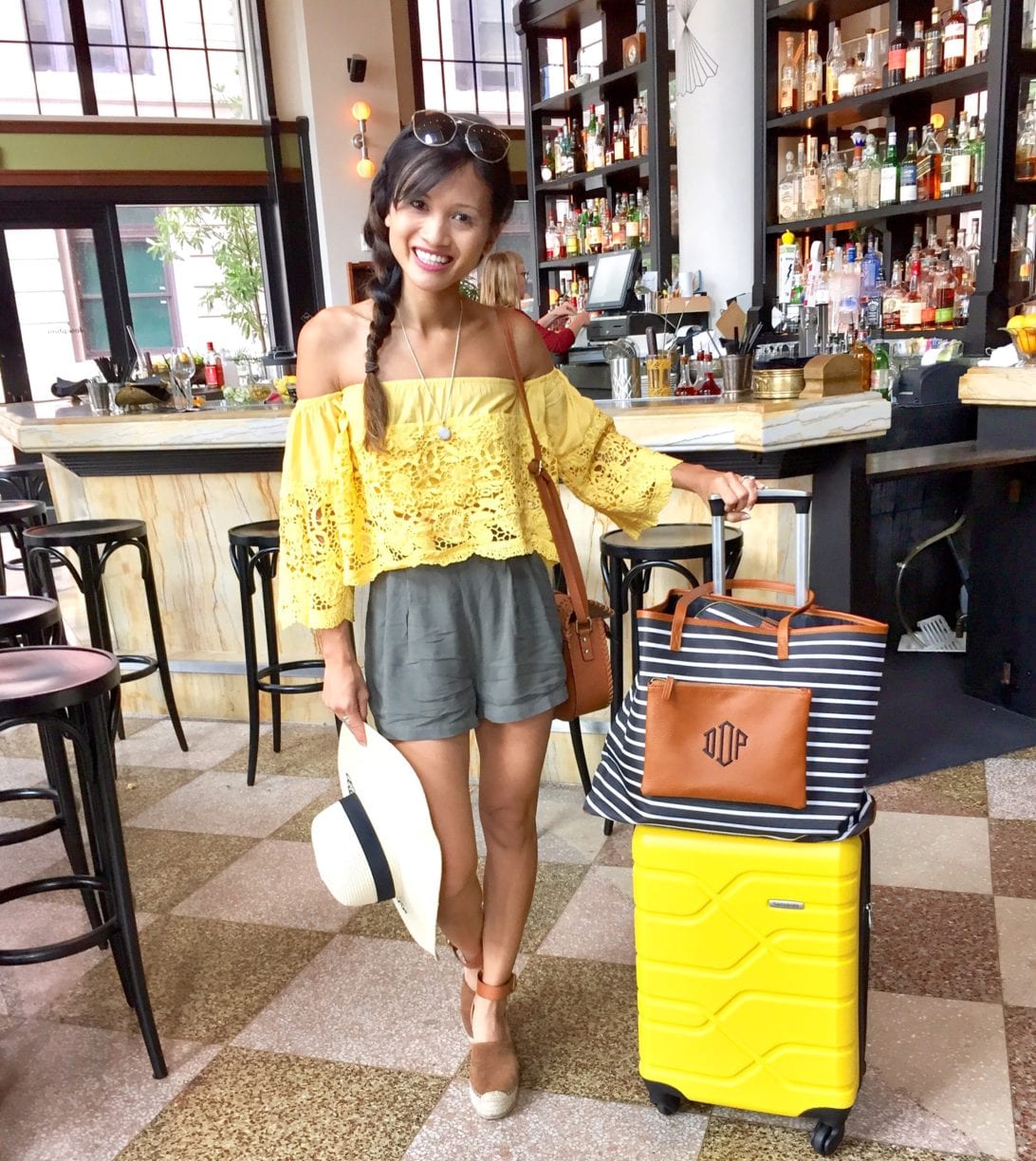 shoes| shorts| top| hat| suitcase| bag
Weekend Travel Guide to New Orleans
Where to Stay:
1. Ace Hotel – This hotel is in the heart of the business district. It is centrally located in front of the trolley, and the cutest cafe. It reminded me a little of Austin, a very hip vibe, with it modern decor, and rooftop pool! What I loved most about staying here is we were a walk away from some of my favorite restaurants Willa Jean, and Drip Affogato Bar. I also loved how I could hop the trolley to the garden district, Magazine St., and the zoo!
2. Royal Sonesta – If you want to stay in the French Quarter next to all the action then this hotel is for you. This is right off of Bourbon St. and the Desire Oyster Bar and the Jazz Playhouse is centrally located at the hotel. Unlike the modern feel of the Ace Hotel, the Royal Sonesta has the  glamour and decor of old time New Orleans. It is beautiful.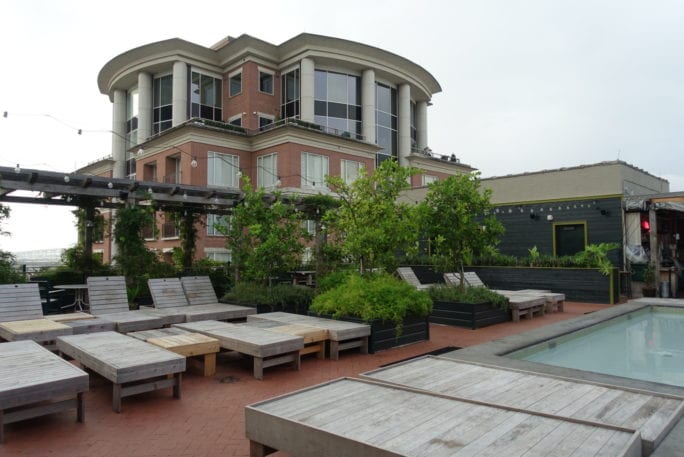 The rooftop pool at the Ace Hotel has a full service bar, and perfect place to view New Orleans and relax with friends.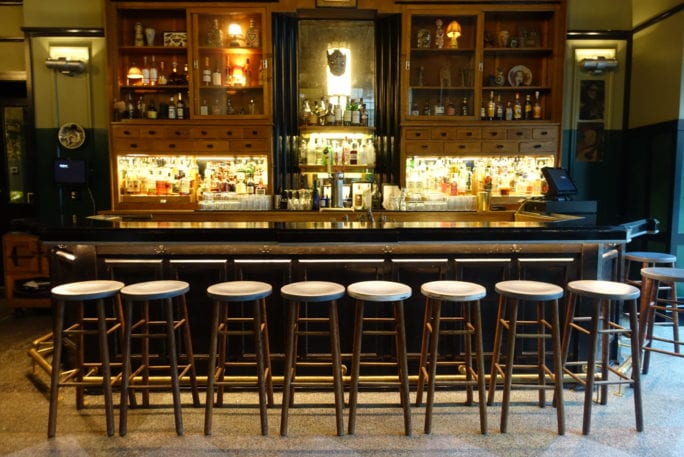 This is the main lobby bar in the Ace hotel. On the other side you can access the Stumptown Coffee, which is the cutest cafe located next to the hotel.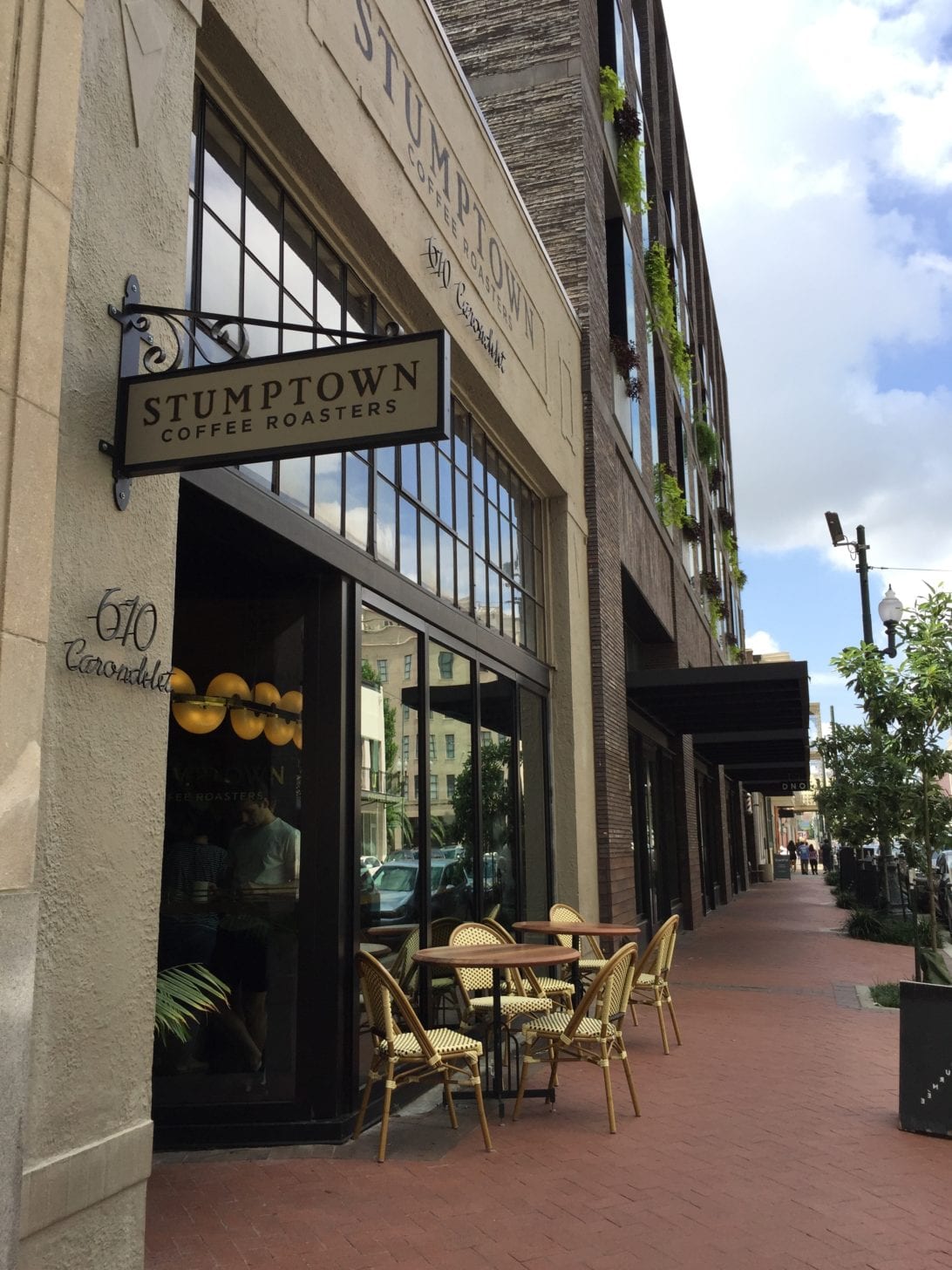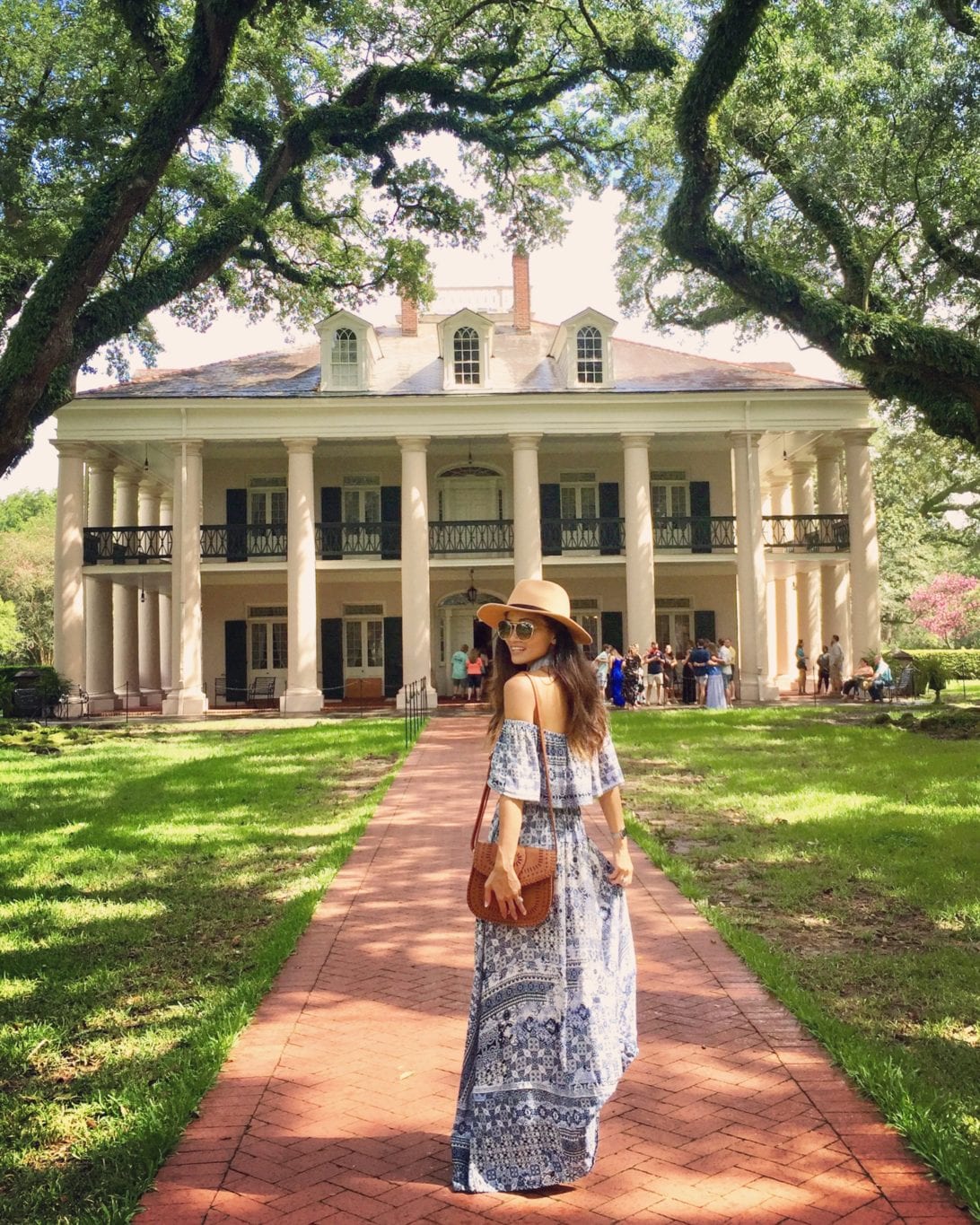 dress| hat| sunglasses|bag|shoes
What to Do:
1. Oak Alley Plantation – This is between 30 to 45 minutes outside of New Orleans depending on traffic, and definitely worth it visiting. It is absolutely gorgeous, and you can make a whole day out of it. We ate there for lunch, and had such a fun time touring the plantation. I really wish I could have stayed their longer. If you wanted you can rent one of their cottages on the property too!
2. Jazz Playhouse – We went here for drinks and a burlesque show after dinner and it was so much fun! One thing I love about New Orleans is their music, and their Parisian inspired art. It was like stepping into the Moulin Rouge.
Saint Louis Cathedral – This beautiful cathedral is the oldest church in New Orleans and located right in front of Jackson Square. We went there to pay our respects and to say a prayer.
4. Ride a streetcar – For $3 dollars a day you can just get about any where in New Orleans. It is probably one of the most relaxing things to do is ride the trolley. We loved being able to see everything in a short hour. But it does stop and pick up at some of the coolest places to visit like the Audubon Park and Zoo, the Garden District, and Magazine Street. We loved not having to drive anywhere while we were in New Orleans because the trolley was centrally located in front of our hotel. And if we didn't use the trolley we Ubered everywhere for $6 a ride.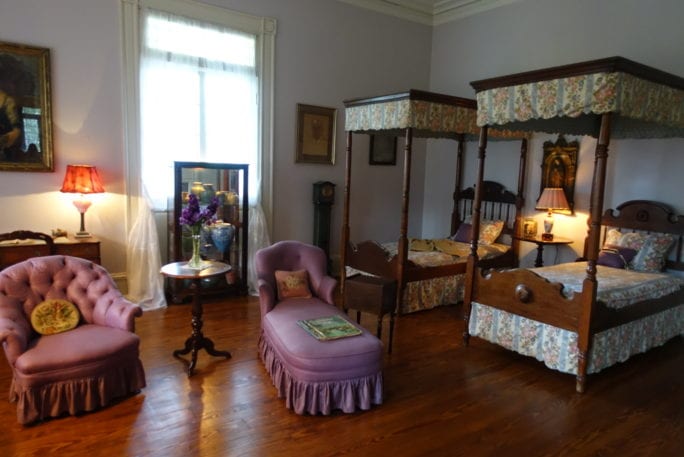 Inside the beautiful Oak Alley Plantation.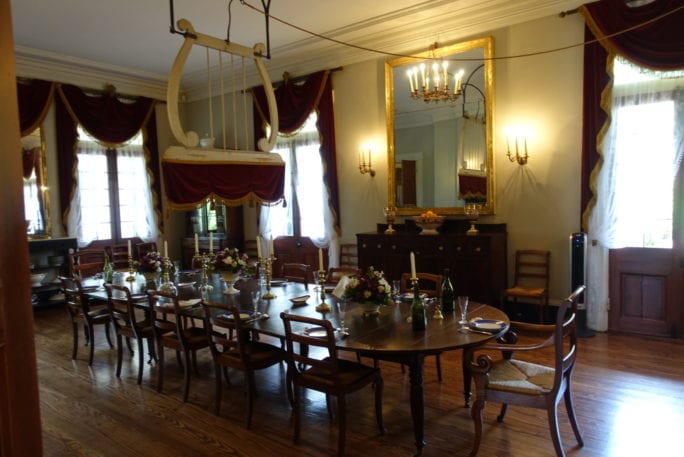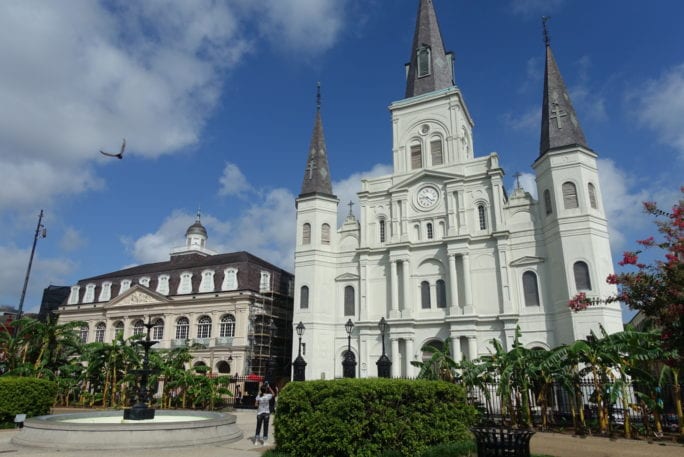 Jackson Square looking at the Saint Louis Cathedral. Walking down the French Quarter. How beautiful are these streets.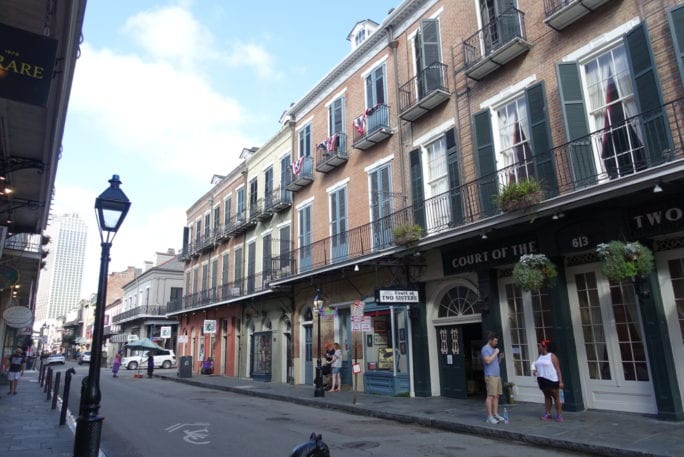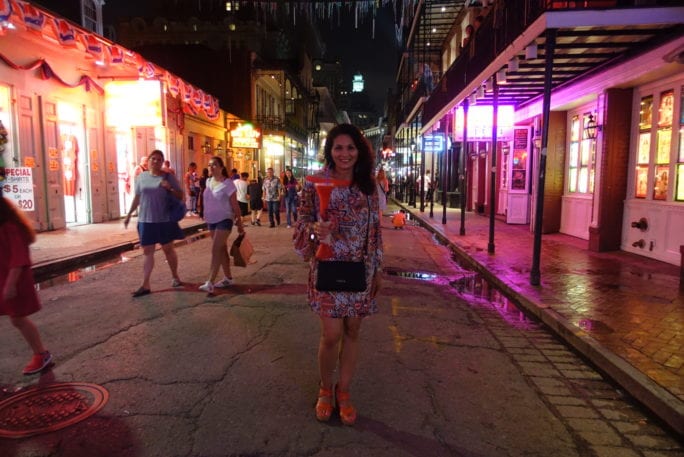 My mom on Bourbon St. for the first time drinking her frozen hurricane.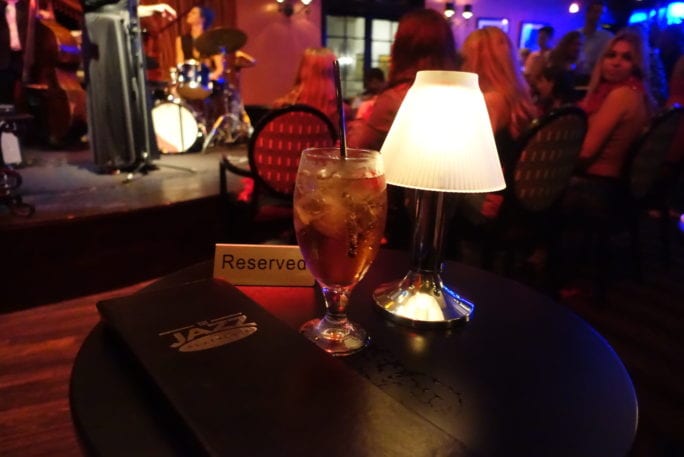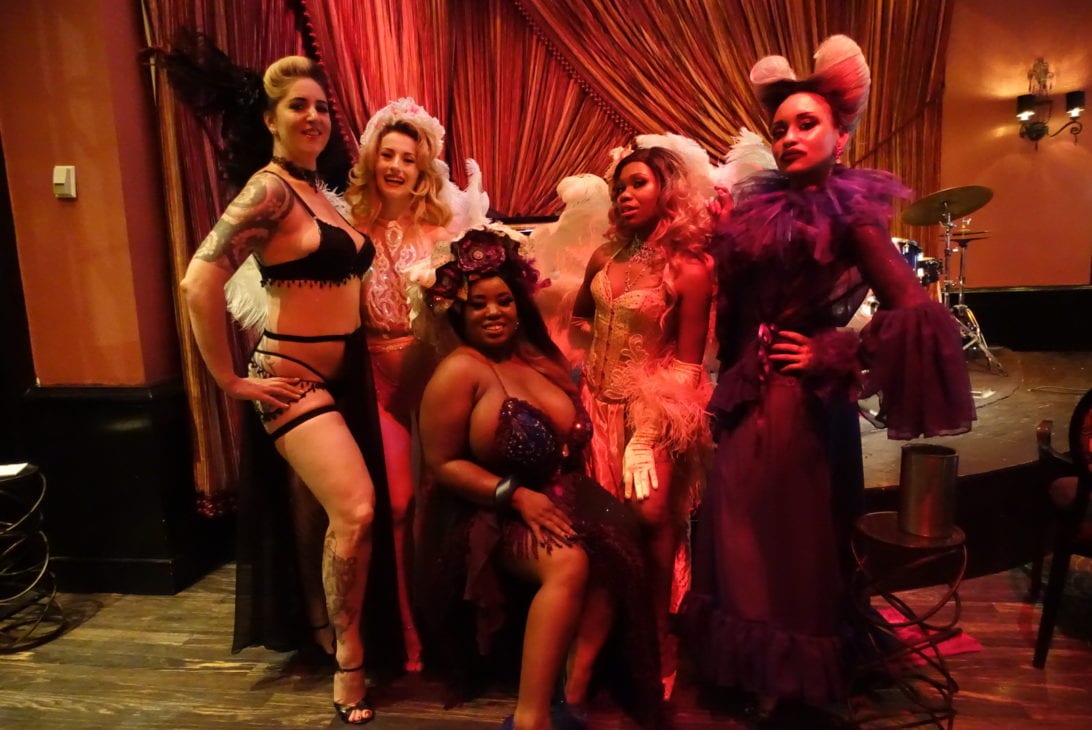 The gorgeous ladies of Trixie Minx at the Jazz Playhouse.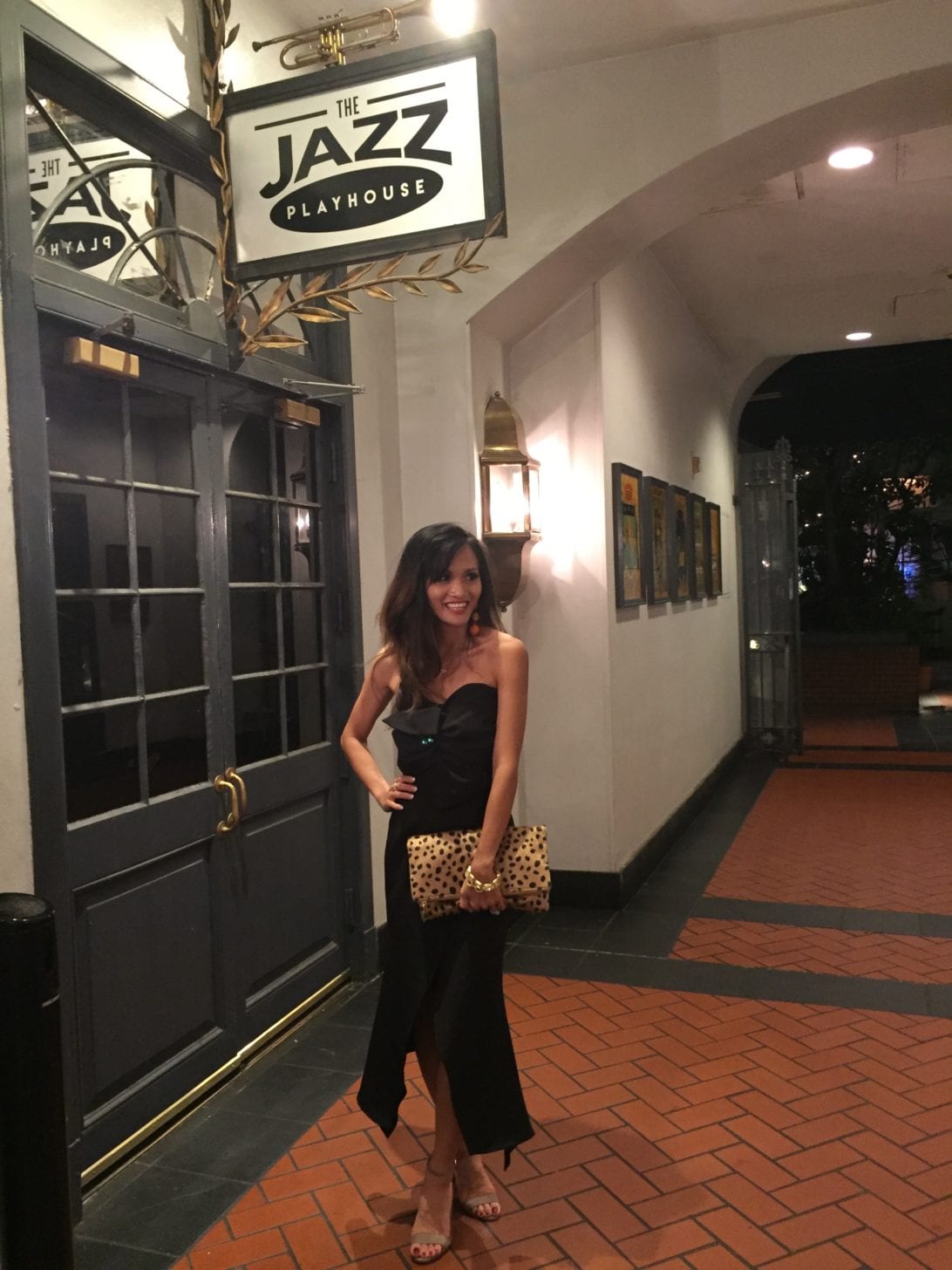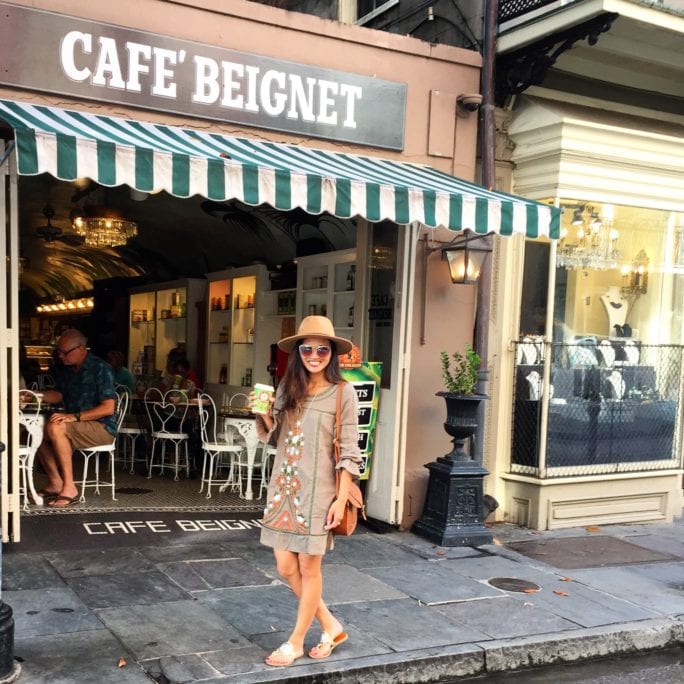 Where to Eat:
 1. Desire Oyster Bar – Located on Bourbon Street and at the Royal Sonesta, this is the perfect place for the best chargrilled oysters and authentic creole food. The portions are large so expect to get full, because it is so good!
2. Cafe Beignet – You can't stay in New Orleans without getting their famous beignets. I love the Cafe Beignet because of it's location, no lines, wonderful live music right outside the cafe, and such a picturesque walk in the French Quarter. I highly recommend the Royal Street location, because of its authentic New Orleans vibe without the touristy lines.
3. Oyster Bar and Seafood in the French Market – If there is one place I will keep coming back to it is this place. It is located at the French Market, a beautiful outdoor market full of little restaurants and outdoor shopping. It is a hole in the wall place, so you don't have to worry about long lines or it being too touristy. The oysters are fresh and amazing.
4. Willa Jean – This is such a cool concept restaurant. The food was amazing. My mom said it was the best burger she ever had. And she doesn't give compliments often.  Plus it was only a walking distance from our hotel. This place is popular so make reservations ahead of time.
5. Drip Affogato Bar – Coffe and ice-cream all in one? Is that not a dream come true. This place is so good! I am seriously contemplating opening up something like this in Houston. This coffee bar is a new addition in the business district and only a block away from our hotel.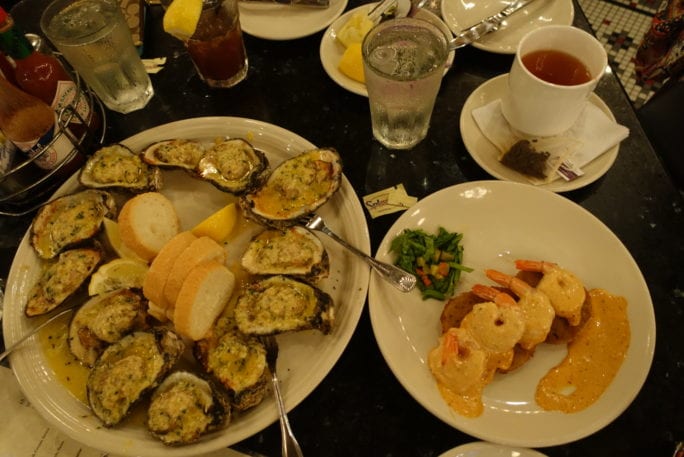 Chargrilled oysters at the Desire Oyster Bar. The best beignets in New Orleans.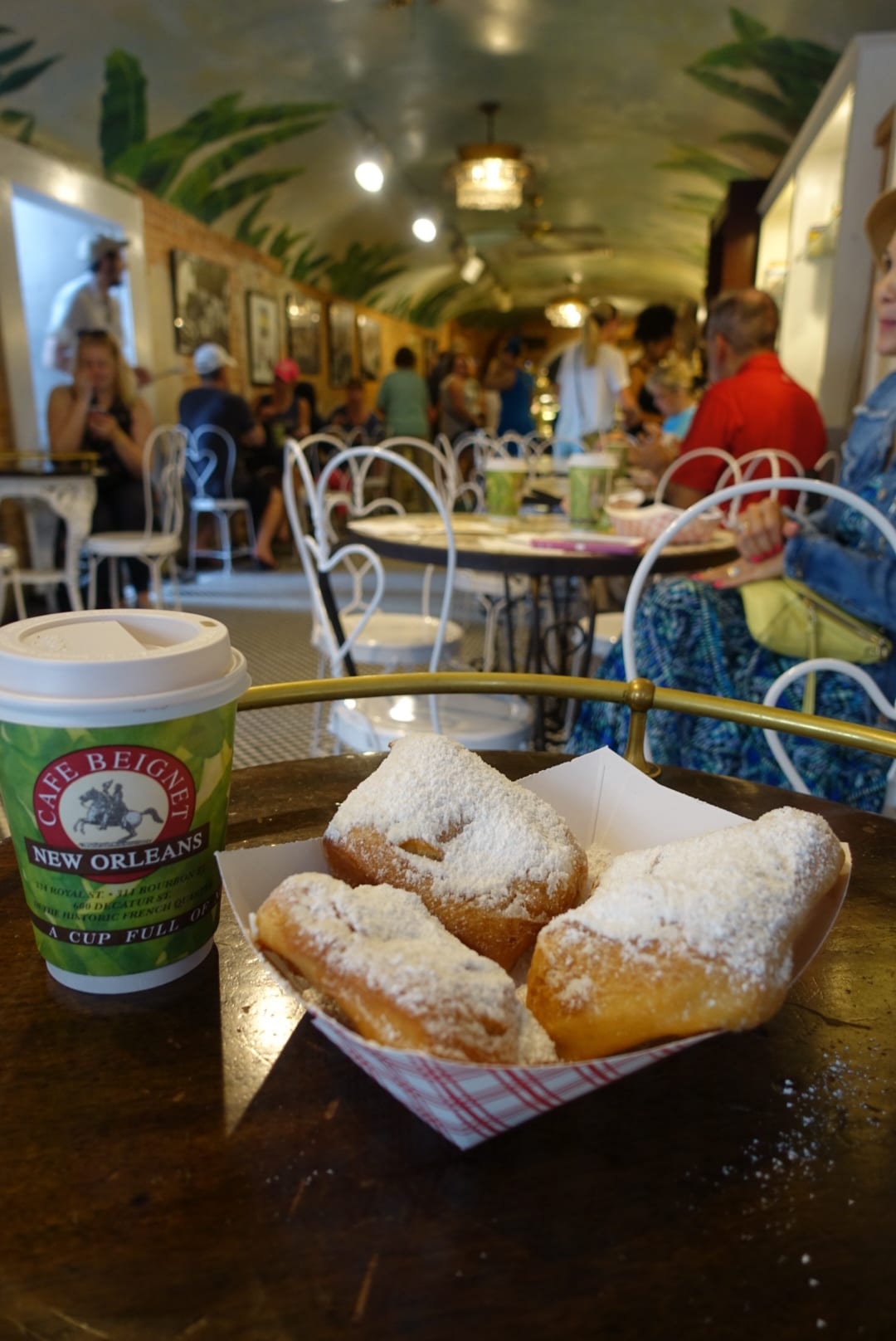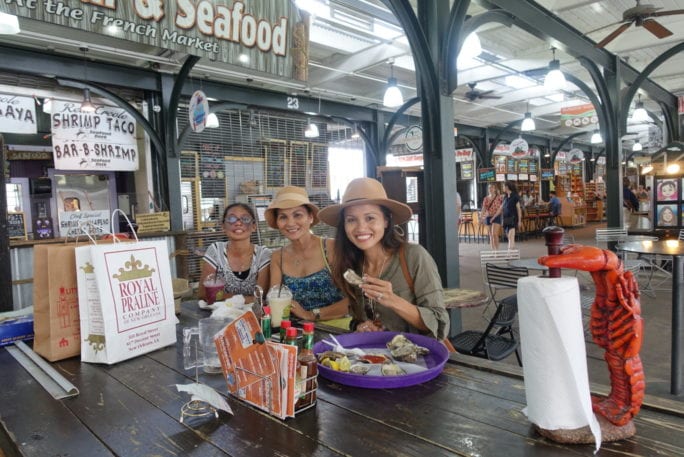 At the French Market with my family! I love their raw oysters! How cool is Willa Jean and their ambience. The food was amazing!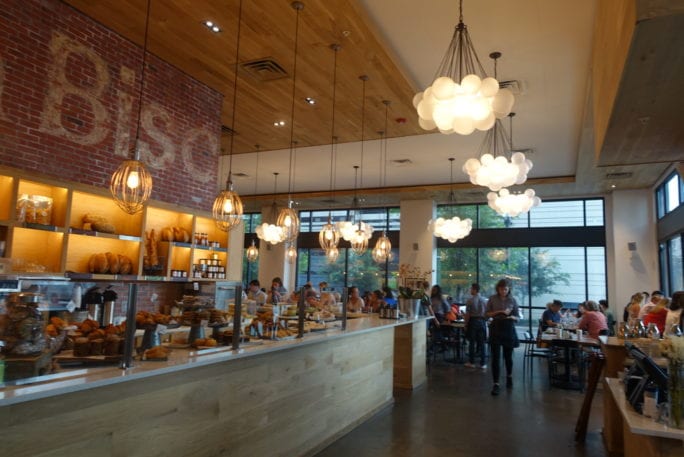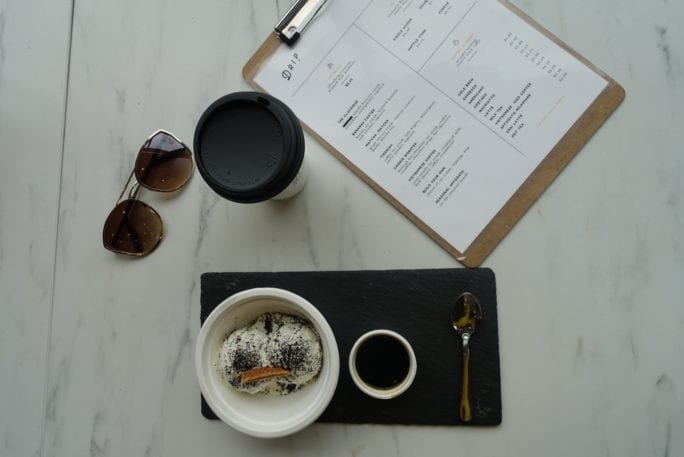 I am a lover of sweets so it is a must to stop at Drip Affogato Bar, and before you leave stop by and get some of their delicious New Orleans Pralines!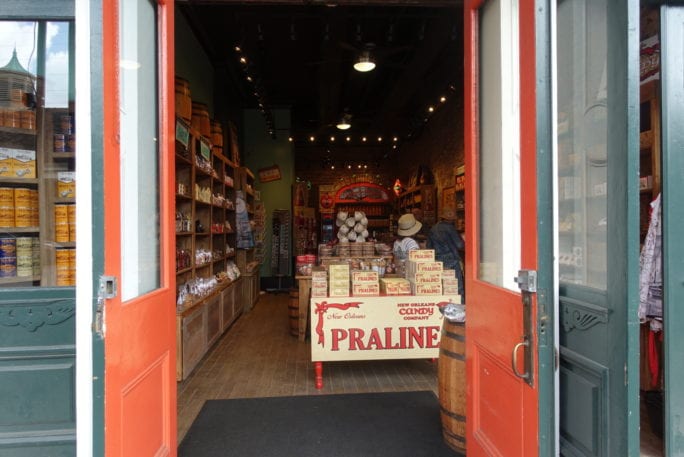 I hope you enjoyed this weekend travel guide of New Orleans one of my favorite cities to visit. If you have any questions, comment below. Have a great day everyone!
P.S. Subscribe for weekly newsletters so you never miss a single post!